Kanye, Lykke Li, Roots, and More in NYC
1.Lykke Li with the Roots
1/11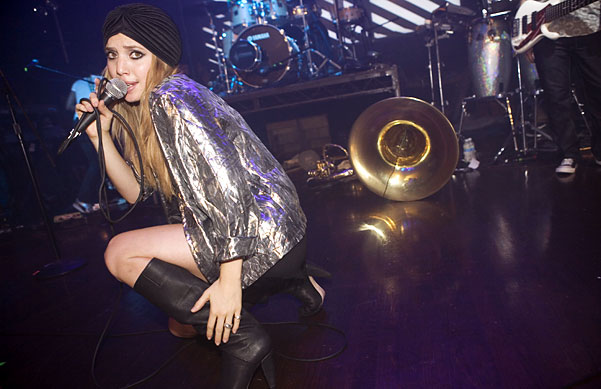 Diesel's U:Music Tour made a stop at New York's Webster Hall Thursday night for an overflow, star-studded show that left many would-be attendees out of luck on the sidewalk, hopelessly out of reach of the bands and, even more cruelly, the open bar. Headliners the Roots trotted out Swedish popster Lykke Li for a spirited take on her hit "A Little Bit." -- Rob Wohl
2.Lykke Li with the Roots
2/11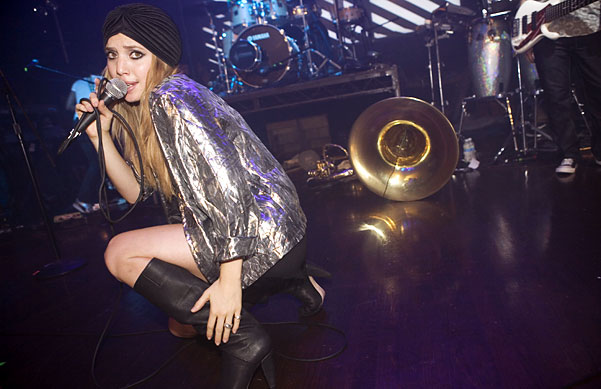 Diesel's U:Music Tour made a stop at New York's Webster Hall Thursday night for an overflow, star-studded show that left many would-be attendees out of luck on the sidewalk, hopelessly out of reach of the bands and, even more cruelly, the open bar. Headliners the Roots trotted out Swedish popster Lykke Li for a spirited take on her hit "A Little Bit." -- Rob Wohl
3.Kanye West and the Clipse
3/11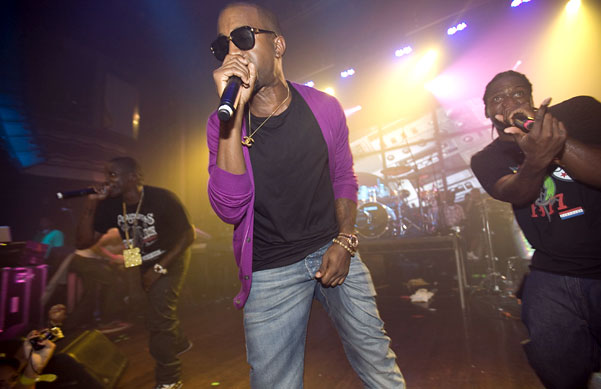 Shy, retiring Kanye West made a rare public appearance to perform his verse on "Kinda Like a Big Deal," the first single from Clipse's long-awaited third album, Til the Casket Drops.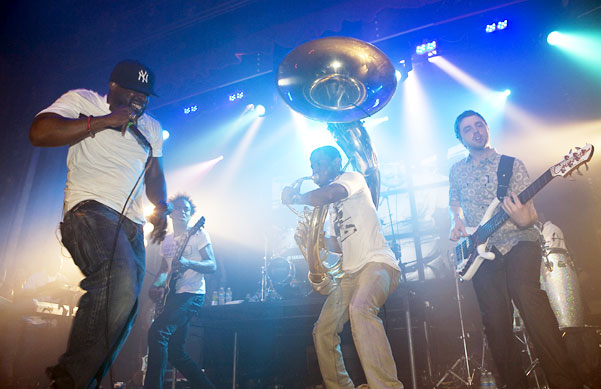 Serving as house band for Late Night with Jimmy Fallon has only sharpened the Roots' already considerable chops. Black Thought, Captain Kirk, Tuba Gooding, Jr., and the desperately-in-need-of-a-nickname Owen Biddle make the most of their time away from 30 Rock.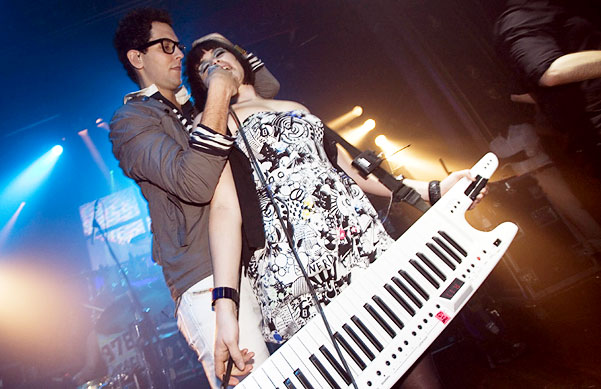 Gabe Saporta and Vicky-T of the emo quasi-supergroup endeavor against all odds to make keytar cool.
6.Terror Pigeon Dance Revolt!
6/11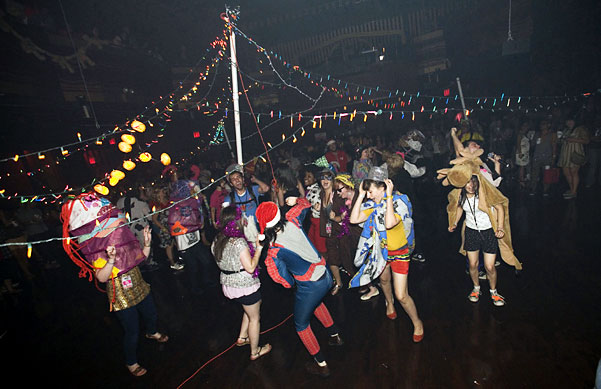 (Emphasis theirs.) Co-winners of Diesel's U:Music competition, this 30-odd-member troupe is what would happen if the Polyphonic Spree were taken over by Rip Taylor impersonators. Dancing and singing over synth loops in the middle of the floor under a Christmas-light tent, they threw confetti and candy at bystanders.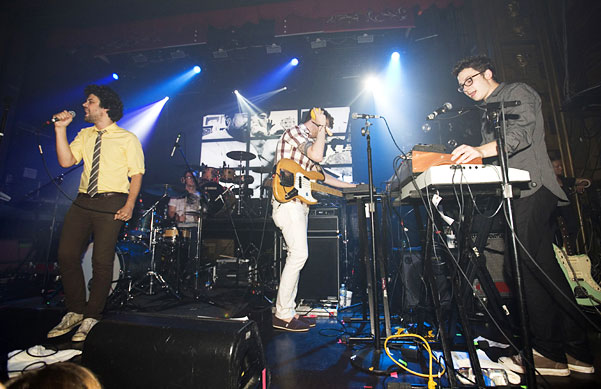 Decked out as a seventh-grade science teacher, Michael Angelakos tugged heartstrings with his high-pitched croon while his bandmates made with the beats and the blips.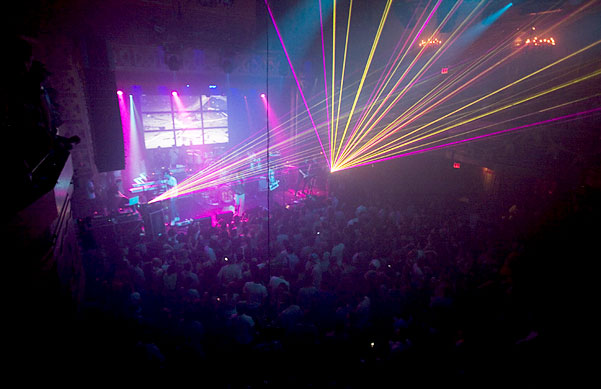 Aw, shit!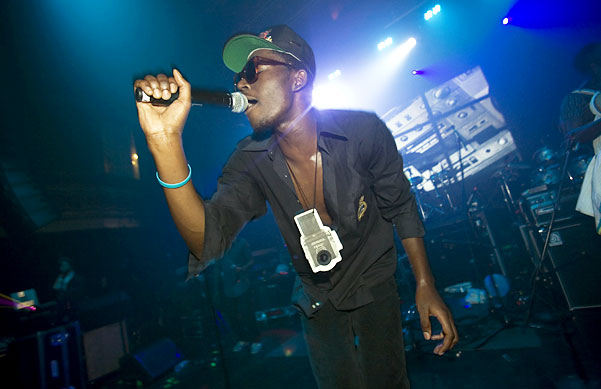 This Brooklyn rapper/producer's Timbaland-meets-the-wall-of-sound-in-Ibiza beats alternately soar and roar and complement his chant-like flow.
10.HEARTSREVOLUTION
10/11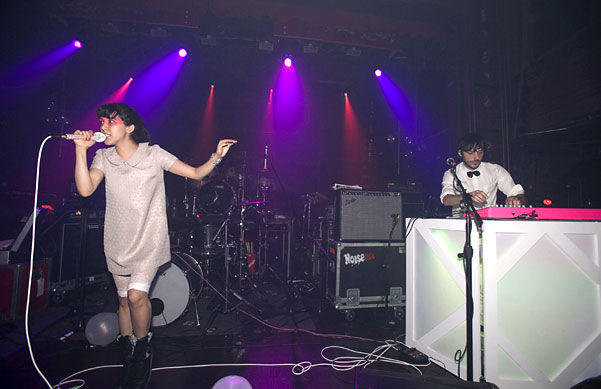 The other U:Music contest winners trade in glitchy electro-pop a la Crystal Castles or recent-vintage Yeah Yeah Yeahs, but frontwoman Lo doesn't yet rule the stage like an Alice Glass or a Karen O. They do, however, have their own ice cream truck, the Heartchallenger, which Lo says creates, "an alternative to the disgusting options that people get sucked into in life." It also sells merch.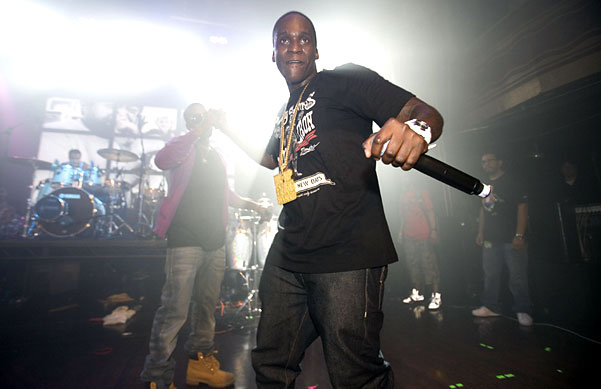 According to Pusha T, the decision to use producers other than the Neptunes for Til the Casket Drops was spurred on by their own fans. "There were a lot of requests to hear the Clipse with different production," he says. "Basically, it was a time to show growth." Malice adds that the group is just in a better place now, having finally rid themselves of the label troubles that have plagued much of their career.