New York electropop duo Fischerspooner know a thing or two about New York City's underground scene. They emerged as video, performance, and musical artists in the late-'90s at a variety of off-the-grid parties and events, before breaking out as a full-fledged band with their 2001 album, #1. (Their third record, Entertainment, dropped in May.)
So it's no surprise that singer-songwriter Casey Spooner recommends journalist Linda Yablonsky's debut novel, The Story of Junk, a gritty, gripping tale of heroin use during the '80s music scene in Manhattan's then-dangerous Lower East Side. Spooner talked to SPIN.com about the book and his connection with the author.
How did you come across this book?
I'm really bad because I carry a lot of books around and I read parts. it's hard for me to finish books. But miracle of miracles, I just finished a book for the first time in a while and it was this book. Linda is a writer for The New York Times, and she did a profile on us, and I see her around socially. I always knew she was a writer and had written a book and I kept meaning to read it. I saw it for sale on the street in Williamsburg so I bought it for a dollar.
What made you finish it?
You can tell it's based on real people. There's a lot of characters you recognize, people inspired by famous people in the '80s. And it's amazing to hear about the drug business and the social aspects of drug use and what New York felt like in the '80s. It's fiction, but I think it's inspired by a lot of real life experiences. It was just set up in a way that was suspenseful, so it always drove me to the next page. It also has very short chapters so I could keep putting it down and picking it back up.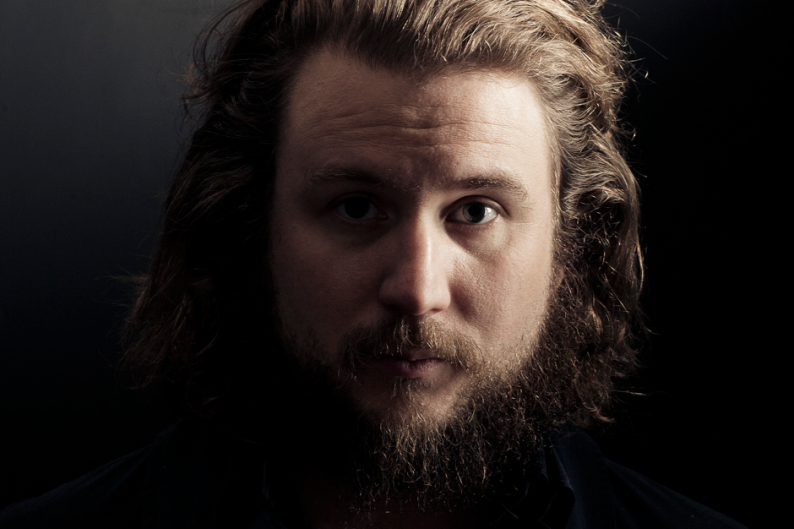 Can you describe the plot?
Basically, it's about this woman who lives a life kind of like Patti Smith or Television or some early rocker. The lead character ends up dealing drugs to her friends and then she becomes a drug addict. But it's not handled in this way where she is demonized. It's humanized in a way where you become sympathetic with addiction. Typically, drug addicts are bad and drug dealers are assholes.
Did you tell Linda that you read the book?
Oh yeah! I saw her and I was like, "I'm so into your book right now! What's going to happen?!" She wouldn't tell me but she said, "Oh, it gets good."
To what sort of person would you recommend this book?
I'd recommend it to anyone. Anyone who lives in New York. Anyone who's interested in that underground scene of art and musicians. Anyone who works for the police force. Anyone who's a drug addict or recovering drug addict.
Do you find that the books you read influence the music you make?
God knows I try. That's why I carry around so many books. I always think: "This one is really gonna do it!"
See SPIN.com's Book Club posts come to life at Liner Notes, our event series at Housing Works Bookstore Cafe in New York City. Find out about our next event, featuring Salman Rushdie and Dredg, here.