It's a rock'n'roll obsessive's wet dream: Foo Fighters frontman / ex-Nirvana drummer Dave Grohl, Led Zeppelin bassist John Paul Jones, and Queens of the Stone Age bandleader Josh Homme are working on a new album — together!
News about the recording sessions was broken by Spinnerette frontwoman (and Homme's wife) Brody Dalle: "I'm not at liberty to talk about it," Dalle told Antiquiet, "but I think [the project] is pretty fucking amazing. Just beats and sounds like you've never heard before."
The collaboration has been in the works since Grohl first mentioned it in a 2005 interview with MOJO: "The next project that I'm trying to initiate involves me on drums, Josh Homme on guitar, and John Paul Jones playing bass. That's the next album. That wouldn't suck."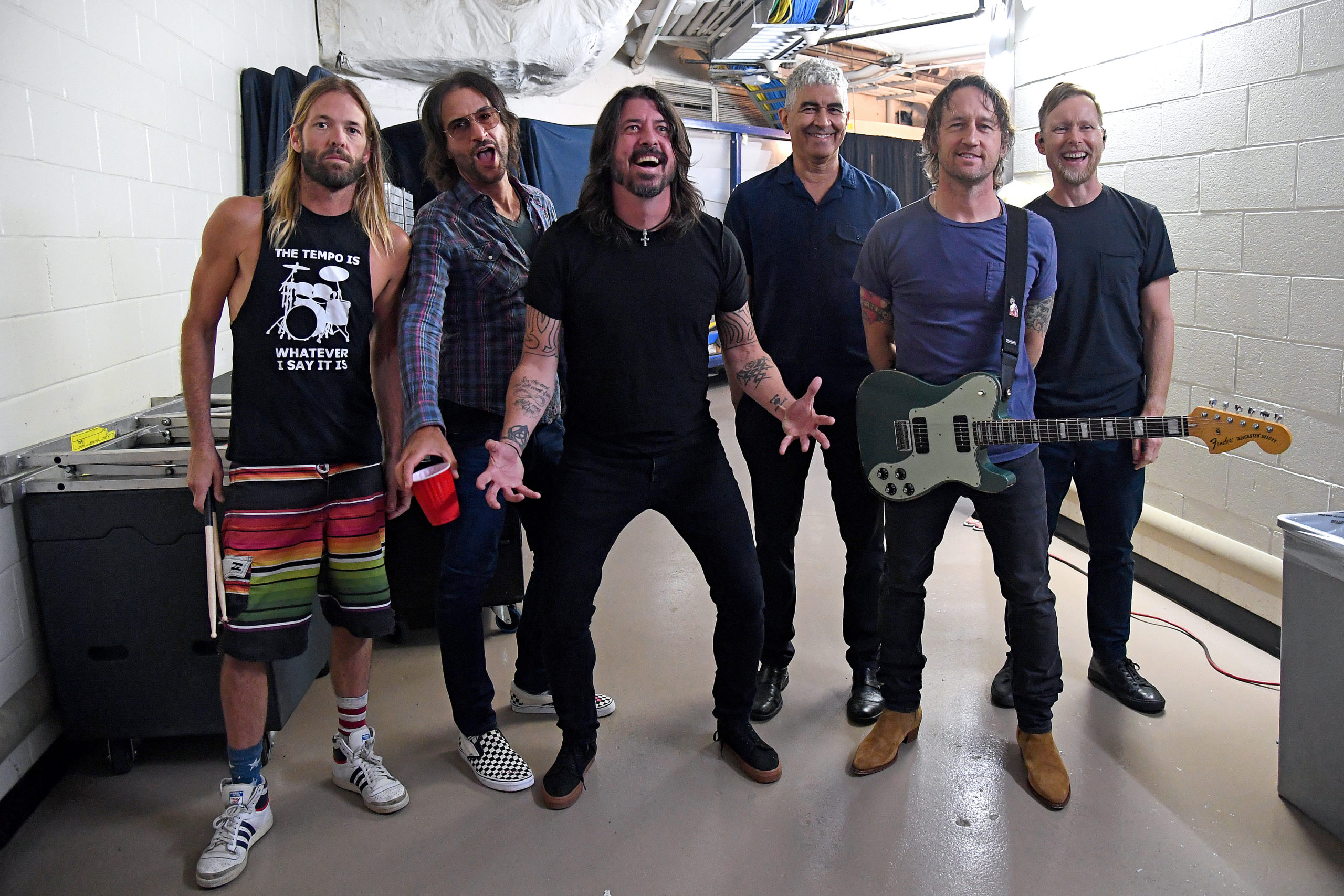 If Grohl is indeed manning drum duties for the new supergroup, it would be his first time behind the kit on record since lending his talents to recent albums by the Prodigy and Juliette and the Licks.As you might recall, he also backed Paul McCartney at this year's Grammy Awards on the Beatles classic "I Saw Her Standing There" (which SPIN's Charles Aaron rated #14 in our Top 25 Grammy Performances list).
While Queens of the Stone Age have been on hiatus and Homme has been working with the Arctic Monkeys on their next release, and Led Zeppelin's much-discussed reunion plans have been scuttled, Grohl has been keeping himself quite busy. Since the Foos' last record, 2007's Echoes, Silence, Patience and Grace he's been hard at work on his band's next album — and he recently appeared as a guest judge on the TV cooking competition Top Chef.