When Raconteurs co-frontman Brendan Benson isn't onstage rocking out with Jack White, the Detroit native is busy with another one of his fave pastimes — gardening!
"I'll weed for hours and hours, man. I love it," Benson says of the garden at his home in Nashville. "There's a little creek and a pond out there and I work on that a lot." Gardening, Benson says, gives him a chance to clear his mind — and focus on music. And while recording his new solo album My Old, Familiar Friend (out Aug. 18 via ATO Records) in London, Benson would stroll through the gardens in London's Regent's Park. "Every morning I got up and I walked for like an hour, finishing up lyrics and just getting inspired," he says. "And that was the place to get inspired, man. It's really beautiful."
Benson had a lot to think about on those long walks. My Old, Familiar Friend, the 38-year-old's first solo album since his 2005 release Alternative to Love, is full of songs that dissect a failed relationship. One of the album's best tracks, "Don't Wanna Talk," — available below as an exclusive, free download — was originally written on the tour bus back in 2006 while Benson supported his last solo release. It's a catchy, pop-rock gem about a "doomed, addictive relationship," he explains, one in which both sides can't seem to shake the other.
"This particular relationship just kept going on," he huffs. "It was almost impossible to break it off because we would talk it through. But talking it through is one thing and following it through is another. It just seemed like, why do we keep discussing this when it's over?"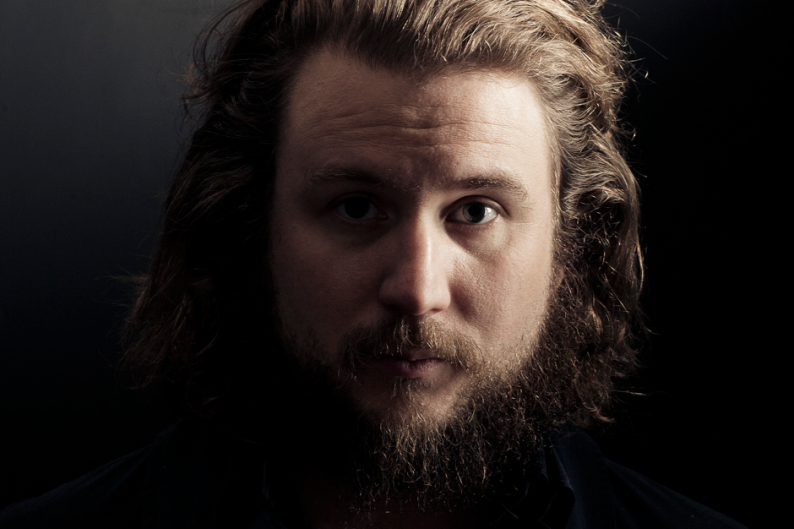 "Don't wanna talk now / Don't wanna know why / You say you're lonely / But baby so am I / You wanna make me weep / You wanna beat me down," Benson sings over syncopated electric guitars and pounding drums that recall Gary Glitter's arena jam "Rock and Roll Part 1." Breaking up never sounded so upbeat and appealing.
Download "Don't Wanna Talk" below. Catchy, right? Let us know your thoughts in the comment section below.
LISTEN: Brendan Benson, "Don't Wanna Talk" (DOWNLOAD MP3)