Transformers fans may have to wait until June 24 for Revenge of the Fallen to hit theaters, but Linkin Park's got something to whet appetites in the meantime — the video for "New Divide," the theme song to the highly-anticipated sequel!
Full of explosions and exclusive Transformers: Revenge of the Fallen footage, the video has everything a fanboy (or fangirl) needs to tide him or her over until the movie's premiere — including a sneak preview of one of the film's most important plot points.
As Linkin Park co-frontman Mike Shinoda told SPIN.com in a recent Q&A, Transformers hero Sam (played by Shia LaBoeuf) is going to see some major changes in the sequel — and those changes provided the inspiration for "New Divide" and its themes of transition and struggle.
"I can't really give away what's going on in the movie, but there's definitely a sense of Sam leaving one kind of life behind and moving on to something new, and the difficulty in crossing that divide," Shinoda said. "And that's where the name of the song came from. Who can't relate to the idea of leaving one chapter behind and moving on to the next?"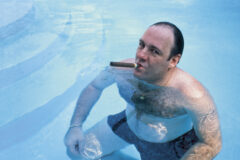 Check out the explosive video and let us know what you think in the comments section below!
Linkin Park – "New Divide"