Less than 24 hours after Michael Jackson's death, Diddy, Chris Brown, the Game, and Boyz II Men have already collaborated on and released a tribute song to the King of Pop called "Better On the Other Side."
The track — which also features Mario Winans — is a celebration of Jackson's influence on pop and R&B music.
"People can say what they want about you," Diddy raps in the song. "We gonna remember the miracles you showed us / Through your music, through your dance, through your philanthropy / You gave us the beat, you gave us the rhythm, you gave us the soul / Through us, your legacy lives on."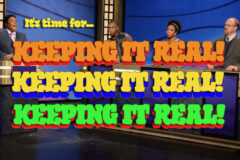 Diddy first posted "Better On the Other Side" to his Twitter account, download the song here.