As the world reacts to Michael Jackson's death, new details surrounding his public image, music, and personal life are coming to light.
RUMORED DRUG USE
Jackson, who was pronounced dead Thursday at 2:26 P.M. PST at Los Angeles' UCLA medical center, is rumored to have abused prescription drugs, specifically Demerol, a form of Morphine [via New York Daily News]. Jackson briefly entered rehab in 1993 and has privately struggled with drugs ever since. In 2007, Jackson settled a lawsuit filed by a Beverly Hills pharmacy, which claimed he owed more than $100,000 for prescription drugs.
Brian Oxman, a former attorney of Jackson's and a family friend, was worried about Jackson's substance use. "I have warned of the use of prescription medication and people who have enabled the use of those medications," Oxman told CBS' Harry Smith. "I do not know how much he has taken, I don't know what his current situation is in the last couple of weeks. Over the last several years I have said to family members that he is overmedicated. I warned everyone, and lo and behold, here we are." [Via CBS]
According to People, Jackson's family attempted an intervention with the singer in 2006 in Las Vegas. "Michael got pissed off," said a source close to the family. "He said he wasn't on drugs. But they didn't believe him."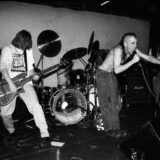 An autopsy is planned for today, Friday, June 26, but toxicology tests can take several days and sometimes weeks to be completed. If a cause of death can be determined by the autopsy, the results will be announced, said Los Angeles County Coroner Investigator Jerry McKibben.
According to TMZ, Jackson's personal doctor, who lived with the pop star, cannot be found, and his BMW was towed by the LAPD for further investigation following the singer's death last night.
FINANCIAL TROUBLES
In recent years, Jackson has experienced great financial troubles in addition to health concerns. In 2006, he was forced to sell his 2,500-acre Neverland Ranch compound in Santa Barbara, CA, and in death he leaves behind a mountain of debt. According to Billboard, Jackson — a multi-billion dollar product with endorsements, Disneyland attractions, and high-grossing tours — died with over $400 million in debt.
Jackson's financial troubles started with public allegations of pedophilia in 1993; Jackson ended a civil suit by settling out of court with a 13-year-old boy and his family for $25 million. In following years he used his assets — including the rights to half the Beatles' songwriting catalogue — as collateral to borrow money. He also leaned on friends for cash, including Sheik Abdulla bin Hamad Al Khalifa, the second son of the king of Bahrain, who moved Jackson to the Middle East in 2005 and paid for his expenses.
Meanwhile, the now-canceled 50-concert run Jackson was set to kick off July 8 at London's O2 Arena is leaving concert promotion giant AEG in debt. The shows would have been the highest-grossing concert event ever, and $85 million worth of tickets have already been sold, Billboard reports. Depending on AEG's nonappearance insurance, the company stands to lose upwards of $40 million. According to Yahoo, all tickets purchases will be refunded.
THE INTERNET RESPONDS
In death, as in he was in life, Jackson was a consummate pop culture icon. Yesterday, when news of his death first broke, the number of visitors looking to confirm the rumors crashed Google, one of the world's largest search engines. Social networking site Twitter also crashed, reports The Sun.
But Google and social networking sites weren't the only place Jackson fans were heading. iTunes and Amazon experienced a giant upshot in sales of Jackson's music, with the King of Pop's albums now holding seven of the top ten spots on iTunes, including all of the top five positions. At Amazon, Jackson's music dominates all top 15 positions, reports Billboard.
NEW MJ MUSIC COMING?
According to a report by London's Times Online, more music could be on the way: A secret library of over 100 songs recorded by Jackson may soon be released. Ian Halperin, one of the singer's biographers, claimed that the unheard songs had been made for his three children: Michael Joseph Jackson, Jr., Paris Michael Katherine Jackson, and Prince "Blanket" Michael Jackson II.
TRIBUTES & VIGILS
To honor Jackson's death, fans are organizing on-the-fly vigils, flocking to New York City's Apollo Theatre, Los Angeles' UCLA Medical Center and Jackson's Holmby Hills home, Detroit's old Motown Headquarters, Hitsville U.S.A., and Jackson's childhood home in Gary, Indiana. The story has dominated TV news and has captivated the world.
"It really is all across the world that there have been tributes… And it is his music that is being remembered. There's so much talk about his life, but it really is the music. It's being played on radio stations everywhere," said Charles Gibson, who co-hosted ABC's Good Morning America on Friday [via NYTimes.com]. "You can't listen to that music without moving a little bit."