Philadelphia rockers mewithoutyou are beloved for their introspective, thoughtful lyrics and the spiritual elements they imbue into their music. So it should come as no surprise that a book written by an actual guru deeply impacted their fourth album, It's All Crazy! It's All False! It's All A Dream! It's Alright, released last month.
In this latest entry in our ongoing Book Club series, mewithoutyou frontman Aaron Weiss explains how the short, moralistic fables in M.R. Bawa Muhaiyaddeen's My Love You, My Children — which seem directed at children but are intended for a broader audience — inspired his band's creative process, and, quite specifically, a song from the new album, which you can stream below.
How did this book come into your life?
My mom read it to me when I was a child. She met Bawa in the 1970s. He came from Sri Lanka to Philadelphia, and lived in Philadelphia from 1971 to 1986, when he left the world. He told stories and sang songs and taught about his experiences with God. So he didn't actually write his books — people listened to his stories, recorded them, and then edited them together. This book is an example of that. It's 101 different stories complied into a book with illustrations by his followers. My dad was also a follower of Bawa, and that's where my parents met and got married.
Is the book meant for children?
When Bawa would talk to everyone, he would call them his children. It wasn't exclusively for people below thirteen years old or something like that. He awoke the little child within all of us. He spoke to that place of purity and innocence and goodness in everyone.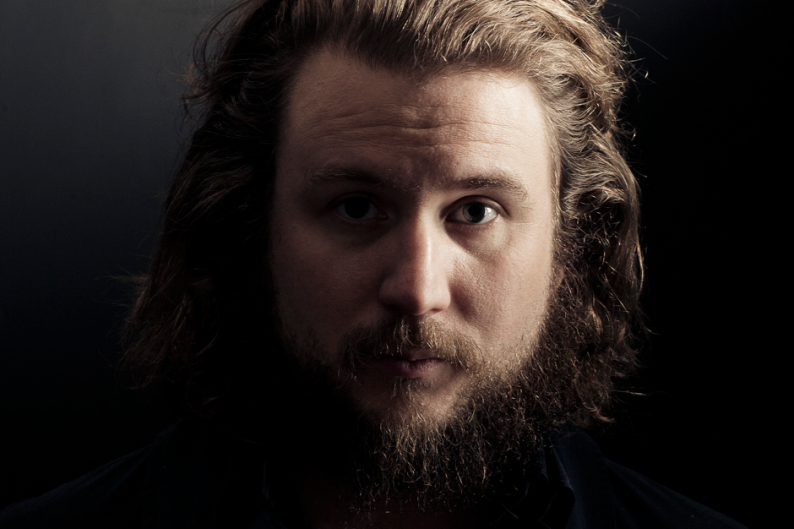 Can you describe what the stories are like?
One of them inspired a song that's on our new record. Both the song and the story are called "The Fox, the Crow and the Cookie." It's a simple fable with a moral at the end. A fox says some flattering words to a crow who is holding a cookie in his mouth. The fox says, "Oh crow, please sing for us, your voice is so beautiful," and the crow starts to sing to impress the fox, but drops the cookie. The fox, of course, grabs the cookie and runs off. The lesson is to not desire the flattery or praise of other people. All the stories are told in a sweet way that will entertain a child without necessarily needing the child to understand the meaning. A bit like Aesop's fables.
Is this the first time you've turned a story or piece of writing into a song?
All throughout our songs, we have referenced what other people have written. Whatever we're reading at the time is going to influence what we're writing. But it's never been intentional. This record has two songs that are pretty directly taken from stories Bawa told. This is unique for us.
Do you still have a copy of the book from when you were young?
Yes. The cover is no more, but the book is otherwise intact.
Has what you take away from the book changed since you were younger?
I've changed. Before it was simple, and now I've become more complicated. You read the same words but you have more things to worry about now. But the message is so simple. On one hand it stays the same, that love is still the greatest. It's nothing everyone doesn't already know — that love is the greatest. But it's instantly deep and complicated on the other hand. It's hard for me to talk about because it's so important. It's too powerful and too good for me to put into words.
To whom would you recommend this book today?
Anyone whose heart is open. Anyone who isn't already full of wisdom and understanding and doesn't have everything sorted out already. It's simple and foolish in a lot of ways. It's not a scholarly text. It won't impress people. My favorite story growing up is about a certain species of fish whose babies stay near the mother fish, and if a predator comes, all the baby fish swim inside the mother's mouth. Bawa said we have to find that place in our lives, where God lives, and hide there whenever anything in the world might hurt or mislead us. A lot of people don't believe in God, so they might not be interested in that. But you don't have to believe in God to read these stories or appreciate the morality there.
LISTEN: mewithoutYou, "The Fox, the Crow and the Cookie"