Bonnaroo's fourth day brought a healthy dose of sunshine — a splendid surprise given the severe thunderstorm warnings that existed all weekend but never materialized — and more super talents to SPIN's interview stage at the Budweiser Troo Music Lounge.
Comedians Michael Showalter and Michael Ian Black stopped by to chat about their new show, Michael and Michael Have Issues, and how they're totes buds with the Boss.
Grace Potter ran us through her five (!!) sets at this year's Bonnaroo and why the festival's so special to her.
And we wrapped our Bonnaroo shoot with up-and-coming Arkansas-based rockers American Princes, who camped out all week and soaked up as much festival fun as their backstage passes would allow.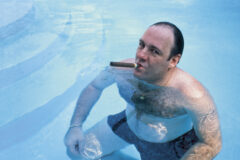 Watch the interviews below!
More Bonnaroo interviews from Budweiser's Troo Music Lounge:
>> Day 1: Janelle Monae, Passion Pit, Chairlift
>> Day 2: Phoenix, Kaki King, Everest
>> Day 3: Girl Talk, Margaret Cho, Ben Sollee, moe., Ted Leo