David Johansen has found the most success as a solo artist, both as himself (for 1978's campy rocker "Funky but Chic") and as his louche lounge-singing alter ego Buster Poindexter (for the still-ubiquitous 1987 conga-line generator "Hot Hot Hot"). But that's not a knock on the New York Dolls, the revolutionary glam-punk outfit that launched Johansen's career in 1971. After a 29-year break, the Dolls reunited in 2004 at the behest of über-fan Morrissey. On the eve of releasing their second post-reunion album, 'Cause I Sez So (Atco), Johansen, 59, spoke to us by phone from his Staten Island home.
Greetings. I apologize in advance for being a bit groggy today.
Well, if you're tired, that's good, because that puts us on an even keel.
Why are you tired?
I've been tired since I was 15.
You should use that as a song title. You called the Dolls' 2006 reunion album One Day It Will Please Us to Remember Even This. Does the memory please you yet?
I never really listen to it. I don't really like to sit around the house listening to my own records. They're not that good. [Laughs] You know, you hear your own voice and stuff like that. It's not relaxing, really.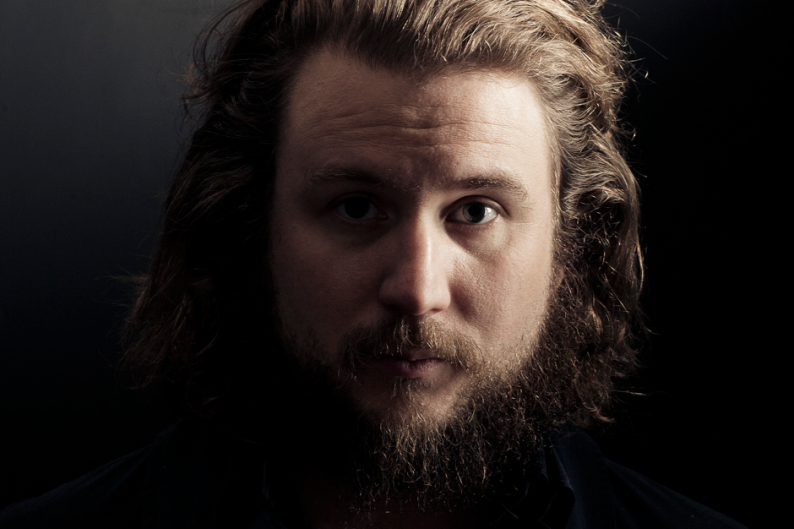 What? You aren't self-obsessed like so many other frontmen?
No. I'm afraid of me. Sometimes when I hear my voice on tape, I'm like, "Who is that horrible man?"
Awesome. That album featured some heavy hitters, like Iggy Pop and Michael Stipe. Why no big guests on 'Cause I Sez So?
We were gonna get Izzy what's-his-name.
Izzy Stradlin, from Guns N' Roses?
No, the Hawaiian guy.
Don Ho?
No, the fat guy — Israel Kamakawiwo'ole. But he had passed away.
Like a decade ago!
We were in Hawaii, man [where producer Todd Rundgren lives]. It wasn't like anybody was coming by to see us play, except, like, the pizza guy.
You do sound as if you're channeling Don Ho on your remake of "Trash."
This house we rented was on this lava flow overlooking water where these whales were frolicking. There were, like, palm trees and, I don't know, frangipani or something. It was really idyllic. So we probably staggered in to rehearse one morning and started playing the song like that. It is very Hawaiian, I think.
Have you considered recording with Morrissey to repay him for getting the Dolls back together?
You know, I think he's afraid to. I don't know. I mean, I asked him if he wanted to do something once, and he was like, "Oh, no, no." I think he thinks it's good the way it is.
Is it true that Blackie Lawless, later of the metal band W.A.S.P., replaced Johnny Thunders as the Dolls'guitarist in 1975?
He was never in the band. We were someplace one time and didn't have a guitar player. And he was there, so he played guitar for this awful gig in some cowboy bar in Florida or something. All these people always say, "Oh yeah, I was in the Dolls" and "I saw the Dolls." It's like, get outta here.
Do you regret any of your more flamboyant fashion choices?
I don't think I have enough dignity to respond to that question. I mean, if you showed me a picture or something, I'd probably say, "Ugh." But I got a pretty good sense of humor about these things.
But do you have a sense of humor about "Hot Hot Hot"? You once called that song the bane of your existence.
You know, it's interesting that Caribbean music is identified with the Buster thing. The majority of music that we played for the first couple of years was jump blues. We did a Latin record. "Hot Hot Hot" was just this song that I had heard in, like, Tortola or some place. But it's a great song. Everybody's just sick of it because it was used to death. But, man, that Buster stuff was a great gig. I got to sit down and smoke cigarettes and drink.
Despite your success with the Dolls, are you recognized most often for "Hot Hot Hot"?
It's my experience that different people recognize me for different reasons. Like, some people will say, "Oh, there's that guy who sang 'Hot Hot Hot.' " Or, "There's that guy with the Dolls." This one time I was getting gas and there were two kids working there. They thought they were out of earshot, and the one kid says, "Who's that guy?" And the other says, "That's that guy from the '80s."