Jarvis Cocker: Former Pulp frontman, SPIN-approved solo artist, snazzy charmer … singing puppet!?!
Yep, that's right: the Britpop superstar will lend his voice for the role of Petey, a mandolin-toting puppet that's the star of Wes Anderson's (Rushmore, The Royal Tenenbaums) stop-motion adaptation of Roald Dahl's classic children's book The Fantastic Mr. Fox.In addition, Cocker and Anderson teamed up to write a song for the film, which Cocker described to the London Times as "a little hoedown number."
Initially, Cocker had an even larger role in Fox, as he was tapped to join George Clooney, Meryl Streep, and Bill Murray to provide its narration. Sadly, Cocker, who also has a cameo role in Harry Potter and the Goblet of Fire, was ditched after Fox's U.S. test audiences were "bamboozled" by his thick Sheffield accent.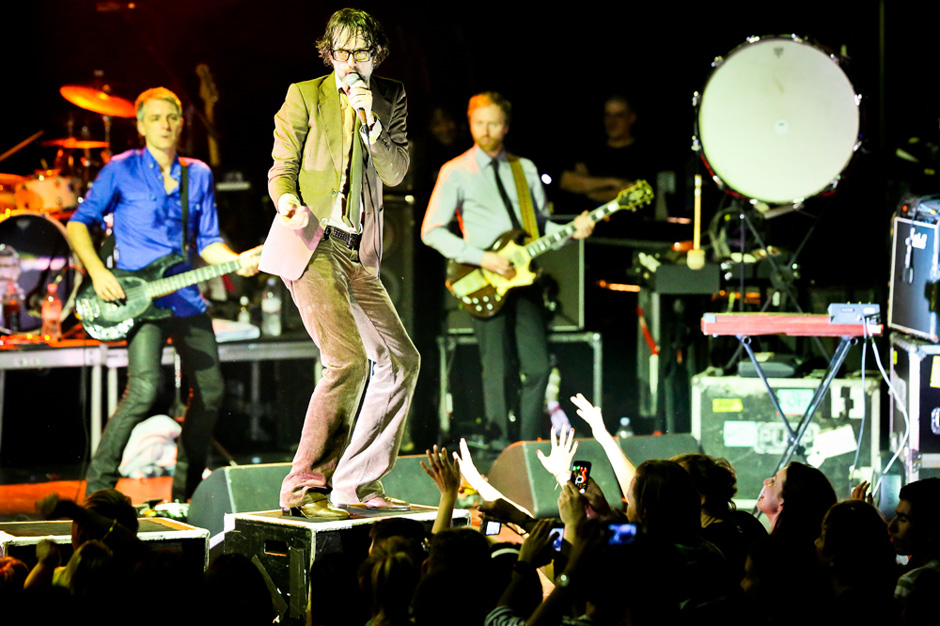 The Fantastic Mr. Fox hits theatres November 13.
Cocker's new solo album, Further Complications, is available today. The singer, who split with his wife earlier this year, spoke to the Times about the emotional struggles of writing and recording Complications:
"There's always got to be some catharsis in everything that you do. But you have to be careful — you don't want to be alive only in your songs. And I try to balance that — it's good to not lose sight of the fact that songs and music are supposed to be entertaining. I didn't want to just make it like, 'Look, here's Jarvis in his therapy session — would you like to listen to it?' Songs are the places where I try and work things out, for sure. They have that function."