On April 15, 2001, Joey Ramone died in New York City's Presbyterian Hospital due to complications from lymphoma, a form of cancer he had been battling for more than six years. He was 49. To honor his death, SPIN invited Dr. Donna Gaines, a music journalist, sociologist, and close friend of Joey's, to write a tribute to the Queens-born rocker that chronicled the final days of his life — and captured his sensitive, misfit soul. Below, read the complete article, featured in our July 2001 issue, then click to page two to read quotes of remembrance from Bono, Beastie Boy Adam Horovitz, and Ronnie Spector, among others.
Woke up thinking 'bout you today, felt sad and lonely…. Last New Year's Eve day, Manhattan was covered with fresh snow. It was risky for Joey Ramone to be walking around, but he had cabin fever, and he refused to let cancer get the best of him. Diagnosed with lymphoma in 1995, Joey fought back, got sober, ate health foods; he kept on recording, producing, and nurturing local bands. He was determined to keep his illness private, to prevent it from intruding on his fundamental conviction that "life's a gas." But Joey's bones were brittle from all the years of powerful medications. That afternoon, he slipped, fell down, and busted his hip. As he recovered in New York-Presbyterian Hospital, the lymphoma came raging back from remission. To make matters worse, his father, Noel Hyman, had died just a few months earlier, and Joey was still shattered.
Each week brought new triumphs and defeats. Visitors never knew if Joey would be wiped out in pain, asleep, or laughing on the phone. Then on Good Friday, April 13, loved ones prepared for the worst. Joey was moved to the intensive-care unit, hooked up to a morphine drip. He had a blood infection that wasn't responding to antibiotics, but there was one last round to try, one final hope that things would turn around. With Joey, anything was possible. Bono called him that day, and although Joey was pretty out of it, hearing from the longtime Ramones admirer made him very happy. But on Sunday, all hope had faded. Friends and family gathered bedside, including Joey's brother, guitarist Mickey Leigh, and their mother, Charlotte Lesher. Joey kept a boom box next to him, and when he nodded, Mickey played him the U2 song "In a Little While."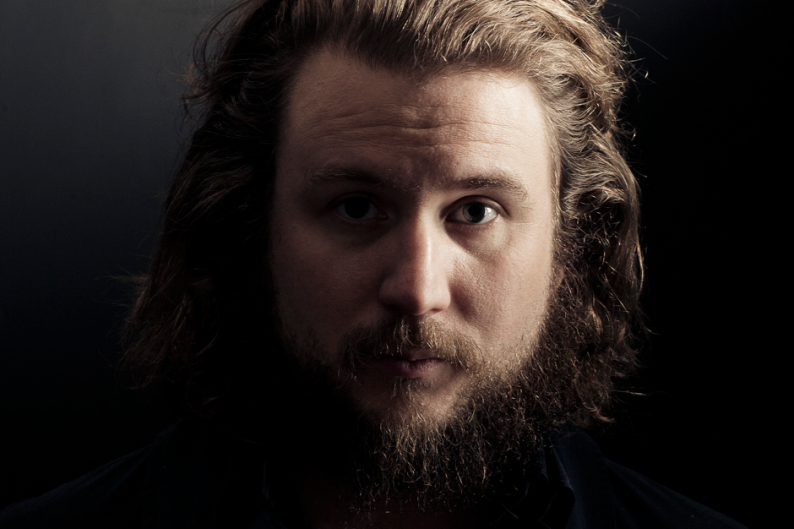 In a little while / This hurt will hurt no more / I'll be home, love / In a little while.
When the song ended, Joey was gone. The King of Punk passed away on Easter Sunday, the last day of Passover. He was 49.
Tuesday's funeral at Schwartz Brothers Memorial Chapel took Joey Ramone full circle, back to Queens, where the Ramones formed in 1974. It was a very personal tribute to a public hero. Jewish aunts and uncles grieved along with rock stars like Deborah Harry and Joan Jett and a shattered spectrum of ex-bandmates, DJs, VJs, journalists, club owners, record company executives, former girlfriends, and fans. Photographs of Joey from childhood to fame adorned the closed casket, chronicling his journey from gawky, skinny outcast to punk icon. Sobbing in disbelief, we sat around swapping Joey stories. How he doted on his two goddaughters, Raven and Millie. How he loved sushi, Frappuccinos, videogames, and playing the stock market. How he could answer any obscure rock question in a flash. A week before he died, he was busy planning a huge 50th-birthday bash for May 19, coordinating the gig from his hospital room. I was half waiting for Joey to crash his own funeral, grab the mike, and greet the crowd with a hearty "Hey, ho, let's go!"
At the funeral, Vin Scelsa, the first DJ to break the Ramones on New York radio, gave the opening eulogy. He acknowledged Joey Ramone the legend, frontman of the band that ignited punk around the world. Mickey spoke of Jeffrey Hyman the man. The shy, sickly son of an artist mother, constantly picked on in school, Jeff had three different fathers — divorce and death whisked them all away. Friends recounted how an early life of pain and humiliation was transformed by his love of rock'n'roll. Rabbi Stephen Roberts described a deeply spiritual man who considered music a miracle of life. Indeed, for 25 years Joey walked me through broken hearts and shattered dreams — first from my turntable and later as a friend.
Lord and ruler of his East Village empire, Joey used to stroll down St. Marks Place, signing autographs for anyone who asked. "I remember meeting certain artists I admired and them being real obnoxious," Joey once told me. "That wasn't how I wanted to be." He was committed to revitalizing the downtown music scene, and his showcases at punk strongholds like the Continental and CBGB included breaking bands and local legends. Joey never missed a gig, even when he was sick, exhausted, and hurting. And despite the years of well-documented venom among all the ex-Ramones, Joey proudly endorsed his former bandmates' projects: Marky Ramone and the Intruders, Dee Dee's Remainz, and CJ's Los Gusanos. Joey himself has recently completed tracks toward a solo album, including "Maria Bartiromo," a tribute to his favorite CNBC financial analyst. Joey said the network invited him to perform the song on the floor of the New York Stock Exchange, but he declined — an acoustic set just wouldn't cut it.
Through 18 albums and more than 2,000 live shows, until they finally parted ways in 1996, da bruddas never let the creeps get the last laugh, fighting the power through wit, sarcasm, and irony. The Ramones poked fun at the liars and hypocrites, exposing our fucked-up families, idiotic government, and repressive schools. Commando Joey may have been the spiritual leader of all proud warthogs, cretins, and pinheads, but some scars take a lifetime to heal. He was rich and famous, but in his heart he still understood the misfit's suffering, the festering rage that drives kids to self-destruction and Columbine. By simply being himself, Joey stuck up for all the kids who didn't fit in, who felt shut out, put down, and alone. Some people have a friend in Jesus; others have one in Joey Ramone, oh ye-ah, oh ye-ah, oh ye-ah.
ROCK STARS SALUTE JOEY RAMONE ON PAGE TWO >>
I REMEMBER YOU:
Bono, U2: "In Dublin in 1977, when I saw Joey singing, I knew nothing else mattered to him. Pretty soon nothing else mattered to me. The Ramones stopped the music world long enough for U2 and other garage bands to get on. They invented something — punk rock — but they offered even more than that. It was the idea that your limitations were what made you. Your street, your neighborhood, and your record collection were the size of your universe."
Dexter Holland, The Offspring: "The Ramones have been a huge inspiration to me and the band. Joey was really kind to us and always came to see us when we played New York. It couldn't have been easy for him seeing punk bands come on the scene years later and have success, but he was always so gracious, so supportive. Musically as well as personally, he set such a strong example."
Adam Horovitz, Beastie Boys: "The Ramones were my first real influence, a bunch of local kids from Queens who made me realize that I could actually start a band myself."
Ronnie Spector: "It's not always easy to teach an old rock'n'roller new tricks, but Joey did so with kindness and gentleness. And his respect for me as both an artist and a woman was so genuine and heartfelt. When I had to go to England to promote [1998's] She Talks to Rainbows [which Joey produced], he insisted on going, even though it wasn't in his best interest, health-wise. He gave me everything he had, and I know that even with his last breath, he was there pushing for me. Rock lost its most generous soul."