On Thursday night (April 23), ethereal electro-pop singer Imogen Heap debuted a handful of songs from her upcoming album, Ellipse, at an intimate listening session in a plush, red velvet-curtained penthouse suite at New York's Gramercy Park Hotel.
While guests sipped glasses of gin-spiked sangria, Heap fired up her laptop and pushed play on opening track, "First Train Home," a song inspired by a lackluster evening with friends in Brighton, England. She even turned on the iTunes "Visualizer" function, unleashing psychedelic spinning planets and brightly colored stars on a screen that perfectly synched up to the space-age blips and bleeps of the richly layered, melancholic song.
In between tracks, Heap talked about the album's evolution. It began in the same place she did: her childhood home in Essex, England. When her family put their beloved old "round house" on the market two years ago, Heap snatched it up, moved in, and installed a recording studio in her former playroom. The onetime Frou Frou singer then wrote the majority of the album during a three-month stint in Maui, a location she chose after a random tool around Google Earth.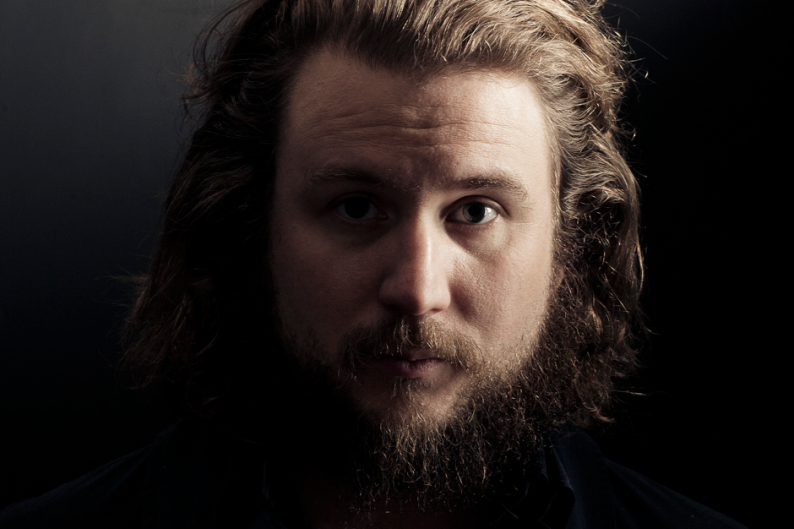 The second song she presented, the piano-laden "Wait It Out," was written at the behest of her pal Zach Braff for his upcoming film Open Hearts. (The two became friends when Braff featured Frou Frou's "Let Go" in his 2004 Garden State.) It begins a cappella, with multiple tracks of Heap's voice providing the ghostly harmonies, but turns into a much heavier, rhythmic song with the introduction of pounding bass and electronic drums.
"Earth," a lushly produced a cappella track, can be filed alongside "Hide and Seek," the first single from her 2005 album Speak For Yourself, which was used in a dozen films and TV shows and famously parodied in an SNL Digital Short. The largely instrumental "Canvas" ("I had had enough of my vocals," she said) was inspired by a friend's art project.
The final song Heap played was "Half Life," Ellipse' last track. "At the end of each album, I allow myself a piano song," she said, pointing out that her previous two solo releases and Frou Frou's Details ended on this note. She said the song was about "desperately trying to get snippets of time with someone who is very busy and adored by many." To really capture the aura of a social butterfly, Heap, an avid Tweeter, included a field recording of people conversing at the Twestival, the Twitter-run charity event that was held in February.
Heap said she has one last song to write, but that fans can expect the album in August; a DVD documenting the album making process will be released a few months later. She likely begin a small tour in the fall and then next spring will unleash an elaborate stage show.