THE BEST:
Best Set: Leonard Cohen
How fitting that Leonard Cohen's performance of "Hallelujah," his most famous song, would still come as a glorious shock. After all, that's what the melody does: It seeps into your heart and lies dormant — then erupts as pure emotion. The set was tenderly elegant (brocade rugs and red velvet chairs!), but nothing could distract from Cohen, 75 and beaming, tipping his fedora to a misty-eyed crowd of all ages and roaming the stage like Sinatra, depthless baritone still in terrific form. Artists one-third his age couldn't have culled the ferocity of "First We Take Manhattan" or the heartrending, unadorned lament of "Everybody Knows." And still, when the keys kicked up the first strains of "Hallelujah," those ascending notes led a seismic reaction — offstage, as an ecstatic audience sang every word back in hymnal, and onstage, where Cohen removed his hat and peered out into audience with reverent, brimming tears. — Stacey Anderson
Best Personality: Morrissey
It's a strange feeling to be walking away from Leonard Cohen singing "Hallelujah," but Morrissey quickly erased any regrets. Even with a Beatle on the bill, Moz was Coachella Day One's biggest personality. Slinking across the stage, flicking his mic cord like a lariat, complaining about the smell of cooking meat, and singing both Smiths classics (e.g., "This Charming Man," "Girlfriend in a Coma," "Some Girls are Bigger than Others") and sterling newer material (an epic, especially angry "Irish Heart, English Blood") Steven Patrick Morrissey turned a crowd of 50,000 plus into supplicants.And when the 49-year-old ripped off his blue floral-patterned shirt during "How Soon Is Now?" to reveal the pudgy stomach underneath, you can be sure more than a few people felt as if an answer to that song's titular question had arrived. — David Marchese
Best Encore: Paul McCartney
The rumors of a Beatles "reunion" were frantic: Dhani Harrison (George's boy/doppleganger) was playing Saturday with his new band thenewno2 — and Ringo was spotted at the Palm Springs Airport. Anyway, it didn't happen, but McCartney defied expectations in a few ways — he didn't open with a Beatles tune ("Jet," actually), didn't play "Maybe I'm Amazed," and he focused on tunes from his mid-era solo albums, as well as his Fireman side-project. He interspersed a few feedback-heavy Liverpudlian nods — "Drive My Car, "The Long and Winding Road," a churning cover of Big Joe Turner's "Honey Hush" — and jammed on "Purple Haze" with the Harlequin novel-coiffed backing musicians. It was a fun set, though an emotional day for Macca; as he told the cooing mainstage audience, April 17 was the 11th anniversary of his wife Linda's passing.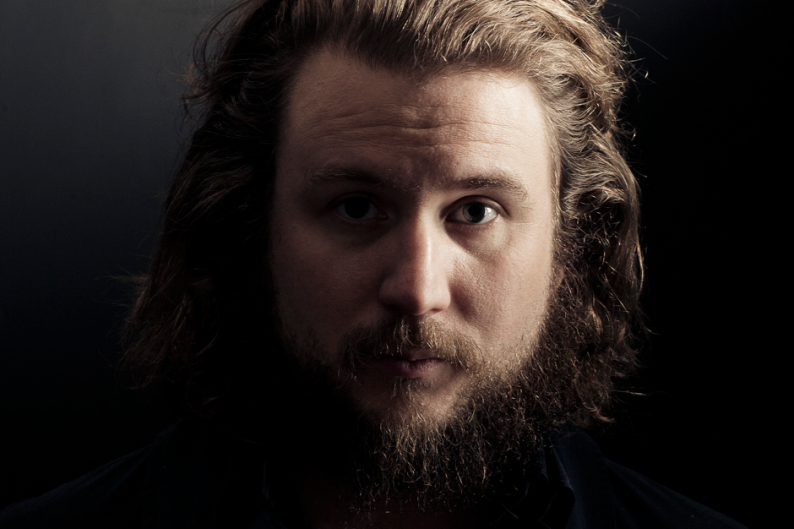 Unfortunately, some of the audience split after an hour and a half, just in time for Macca to toss in "Back in the USSR," a left-field White Album choice, as well as another hour of Beatles hits, including that near-religious torch duo of "Let It Be" and "Hey Jude." "There's no way he'll play 'Helter Skelter' or 'Birthday' or 'Yesterday' or 'The End,'" sighed a friend earlier in the day. Well, he did 'em all in the nine-song all-Beatles encore. Way to go, Macca — carry that weight, and then some. — SA
Most Welcome Appearance of Women: Los Campesinos!
Let's hear it for the ladies. When Harriet (violin), Ellen (bass), and Aleksandra (keyboards) Campesinos took the stage in the smallish Gobi tent at 4:20 P.M., they were the first women musicians I'd seen all day. And not to be reductive or sexist or whatever, but there's a different, better, vibe when girls and guys are playing together — especially when they're detonating a series of utterly charming, sugar rushing, glockenspiel-sprinkled self-reflexive pop songs. Despite some sound problems (a recurring issue at the festival's Gobi Tent) these seven Welsh moppets brought a welcome blast of unisex good vibes to a festival that, until then, had been a bit of, shall we say, a sausage fest. — DM
Best Lemons-into-Lemonade: The Courteneers
Manchester's the Courteneers were the first band up on the main stage, and they launched into their Oasis-influenced Brit-pop while the crowd was still trickling in and those already onsite were more concerned with locating bathrooms and beer gardens than hearing music. But even before a smattering of half-interested listeners, the quartet turned in a half hour of pub-ready choruses and taut guitars that was far more spirited than it needed to be. Both Franz Ferdinand's Alex Kapranos and Girl Talk's Greg Gillis were impressed enough to watch from the sidestage. Here's betting that the next time the Courteneers play Coachella, the band's work won't be done while the sun's still up. —DM
Best Blues-Rock Phenom: Ryan Bingham
I only caught the last few songs of his set, and by the time Ryan Bingham walked offstage, I was kicking myself for not having heard more. There's nothing particularly original about the scrawny 25-year old New Mexican's bottleneck blooze stomps, but he played them with a muscular swagger that belied both his age and background (no white boy cheese for this hombre). Former Black Crowes guitarist Marc Ford produced Bingham's debut disc, Mescalito, and the connection makes sense — Bingham rasps and moans like a young Chris Robinson. That he also tears screaming guitar lines from his axe, which looks like it was put together from cardboard and Krazy glue, makes him, technically speaking, a bad motherfucker. — DM
READ MORE OF THE BEST FROM COACHELLA ON PAGE 2 >>
THE BEST:
The Best Place for Teens to Meet: Girl Talk
If we could siftthrough Coachella's text message traffic, and weed out all entriescontaining the phrase "where are you," it's safe to assume that between9 and 10 P.M., hordes of nimble-fingered young'uns were urging theirposses to meet at the Sahara Tent for Girl Talk. Sheer adrenalinesupplanted the boozed up/stoned vibe that dominated other stages (see:Silversun Pickups) — really, who needs to be chemically enhanced whenGirl Talk, a.k.a. Gregg Gillis, is standing atop his DJ table, eggingon the crowd like LaBron James in a playoff-caliber pre-game ritual?With his usual bevy of American Apparel-wearing fans onstage (colorcoordinated to some degree in white cotton and silver sequins), Gillisreached back into the '90s section of his laptop's hard drive,squeezing in bite-sized pieces of Weezer's "Say It Ain't So" and RedHot Chili Peppers' "Under the Bridge." And while those tunes are olderthan most of his fans, it's all good when chopped up into 30-secondbumps for easy ingestion by Generation Ritalin. — Peter Gaston
Best Bad-Boy Band Whose Lyrics I Didn't Understand: Molotov
The only English words I recognized coming from the lips of these Mexican rap-rockers was "I think I wanna lick 'em." For all I know the rest of lyrics were insightful structuralist critiques of outmoded discursive linguistic techniques, but within the framework of the band's fat basslines, greasy guitar riffing, and shouted choruses (usually doubled by the crowd) it all sounded like a leering come-on that deserves a smack in the mouth but earns a sloppy kiss on the lips instead. And big up to the dude in the audience who was waving a Mexican flag in one hand, gripping a fat doob in the other, and busting out James Brown-style footwork — all at the same time. — DM
Best R-Rated Performance: Buraka Som Sistema
Lisbon's Buraka Som Sistema followed Los Campesinos with a frustratingly abbreviated (due to sound troubles) set that swallowed up the earlier band's fuzzy energy and spat it back out as rump-shaking, sex-soaked dance music. With its skinny-fat Laurel and Hardy pair of MCs dropping F-bombs, live-percussionists-plus-DJ locking into steamy Portuguese-Angolan kuduro rhythms, and an onstage dancer aggressively moving her ass in ways I was not previously aware asses were able to move, BSS turned a tent in the desert into the polyglot, anything-goes nightclub of your dreams. — DM
Best Use of Electric Violin: Noah and the Whale
Electric violin doesn't always have to be a shrill, unyielding glimpse of the Reaper. Noah and the Whale, of Twickenham, London, worked theirs to advantage during their set of expansive, New Pornographers-like indie folk. As befits their name, the quartet are avid fans of director Noah Baumbauch (The Squid and the Whale, Rushmore), and some of his tremulous confidence and detached-twee vibe certainly filtered into their unfurling jams. Pretty good blokes; listen for sitar whenever they finally rent The Darjeeling Limited. — SA
Best Trip Down Memory Lane: Felix da Housecat
Earlier this decade, Felix da Housecat was a pioneering DJ and producer, with a sexy take on Chicago-style house music that was all the rage in trendy dance clubs. Now — or at least for Coachella — Felix puzzlingly turned into a run-of-the-mill Saturday night bar DJ, failing to spin anything from this decade, or anything that sounded remotely like his signature sound. Instead, he dropped late-'90s electronica hits like the Prodigy's "Smack My Bitch Up" — ah, the sweet sounds of misogyny. And while Franz Ferdinand were struggling to coerce fans to raise their voices, Felix's peeps were singing along loudly to New Order's "Bizarre Love Triangle" and Nirvana's "Smells Like Teen Spirit." It was stupid — and contagious. — PG
Most Bewitching Head Decoupage: Conor Oberst and the Mystic Valley Band
How do you recognize the bad sheriff in Wild West movies? The same wayyou eyeball Conor Oberst in his latest incarnation: bedecked in allblack, with an imposingly wide-brimmed fedora that bobbed with everytwitch of his every extremity. (And you thought Aretha knew headgear!)But this man has range and he deserves his due: The countrified classicrock bend of Oberst's Mystic Valley Band is a world apart from theemotional mewling of Bright Eyes — Oberst is an easy bandleader and acharismatic one; his convincing country cheer was, to this reporter,the surprise of Friday at Coachella. — SA
READ THE WORST FROM COACHELLA ON PAGE 3 >>
THE WORST:
Worst Main Stage Set: Franz Ferdinand
Maybe I was fading near the end of a long day, but Franz Ferdinand's pre-Morrissey sunset gig bored me stiff. The pacing wasn't great (guys, you might wanna keep "Do You Wanna" and "Take Me Out" in the holster a little longer), two songs ended in aimless instrumental jamming, and the band's more melodically tricky material, like "Michael," seemed to float away harmlessly into the sunset glare. At one point, frontman Alex Kapranos mentioned, with a hint of dismay, how "chill" the Coachella fans were. They weren't chill for everyone, Alex. — DM
Worst Stage Banter: We Are Scientists
In case you weren't aware, it's hot at Coachella. Really hot. So when We Are Scientists singer-guitarist Keith Murray ventured onto the unshaded lip of the main stage, felt the heat on his tippy toes, and then told the crowd, "It's a lot cooler where we are, but I guess you'll have to take my word for it," it was, I think, a joke. But to a crowd of roasting humans, it was also pretty tin-eared. Later, he said that the mountains in the distance "are dirty-looking." Huh? Murray and bassist Chris Cain also kept referring to the fact that they were "playing originals." That joke too fell flat. Thankfully though, those lapses were more than made up for by the band's sardonic dance-rock, which earned the first spontaneous clap-along of the day when the Scientists hit the clanging, echoed opening chords of "This Scene Is Dead." — DM
Worst Attempt at Being Campy: N.A.S.A.
Give Los Angeles DJ/production team N.A.S.A. an A for effort: They've certainly got more dudes in giant rubber alien costumes and green-painted go-go dancers onstage than Morrissey does — by a count of at least six-to-zero — and an Apollo 13-styled DJ booth. But Coachella, we have a problem: They're just not very good. Where Girl Talk deftly crams loads of old school jams into his DJ set, and adds flair via props and dancing girls, N.A.S.A.'s touch is just clumsy, leaning on a stale-sounding homage to old school hip-hop. Instead of sweating to those oldies in the Mojave Tent, I would have rather been under a shady palm tree, sipping a margarita while watching the Beastie Boys' "Intergalactic" music video on my iPhone. That is, if my battery hadn't died by 4 P.M. — PG
Worst Confrontation of Ageism: Cage the Elephant
"You cheer whenever I say the name of the festival!" noted Matt Shultz, singer for Kentucky alt-rock band Cage the Elephant. And while Shultz sneered onstage, concertgoers under the Mojave Tent may have witnessed a sincere revelation in his disarmingly young head. How old were these wiry little towheads, 13? Aaron Carter could beat them up, and may wish to consider it for stealing his haircut. But this explains why AC/DC-like soloing and Livejournal-lite lyrics (i.e. single "Aint No Rest for the Wicket") were cobbled and delivered with the fervor of new discovery. With serviceable power-pop at its base, and some safari zoology confusion as garnish, one song involved, in near-entirety, grunting like monkeys. "This is the Monkey Song," Shultz roared. Someone got an A+ in literalism this semester! — SA