Bay Area punk squad Rancid are back!
Six years after the release of their last album, Indestructible, the quartet announcedthat their new record, Let The Dominoes Fall, will drop June 2 via Hellcat/Epitaph. The album ends a band hiatus, during which frontman Tim Armstrong focused on the Transplants, his rock-rap side-project with blink-182 drummer Travis Barker, and on producing music for other acts, including Pink and the Matches.
"The crew is back doing what we do best," Armstrong said. "We approached every element of this record as a team, and the result is my favorite Rancid record to date."
Armstrong, Lars Frederiksen (guitar/vocals), Matt Freeman (bass/vocals), and Branden Steineckert (drums) recorded the 19-song album at George Lucas' Skywalker Sound Studio outside San Francisco with Epitaph Records founder/Bad Religion guitarist Brett Gurewitz handling production duties. Adding to the interest: Booker T. Jones, leader of instrumental rock band Booker T and the MG's ("Green Onions"), contributes organ on "Up To No Good."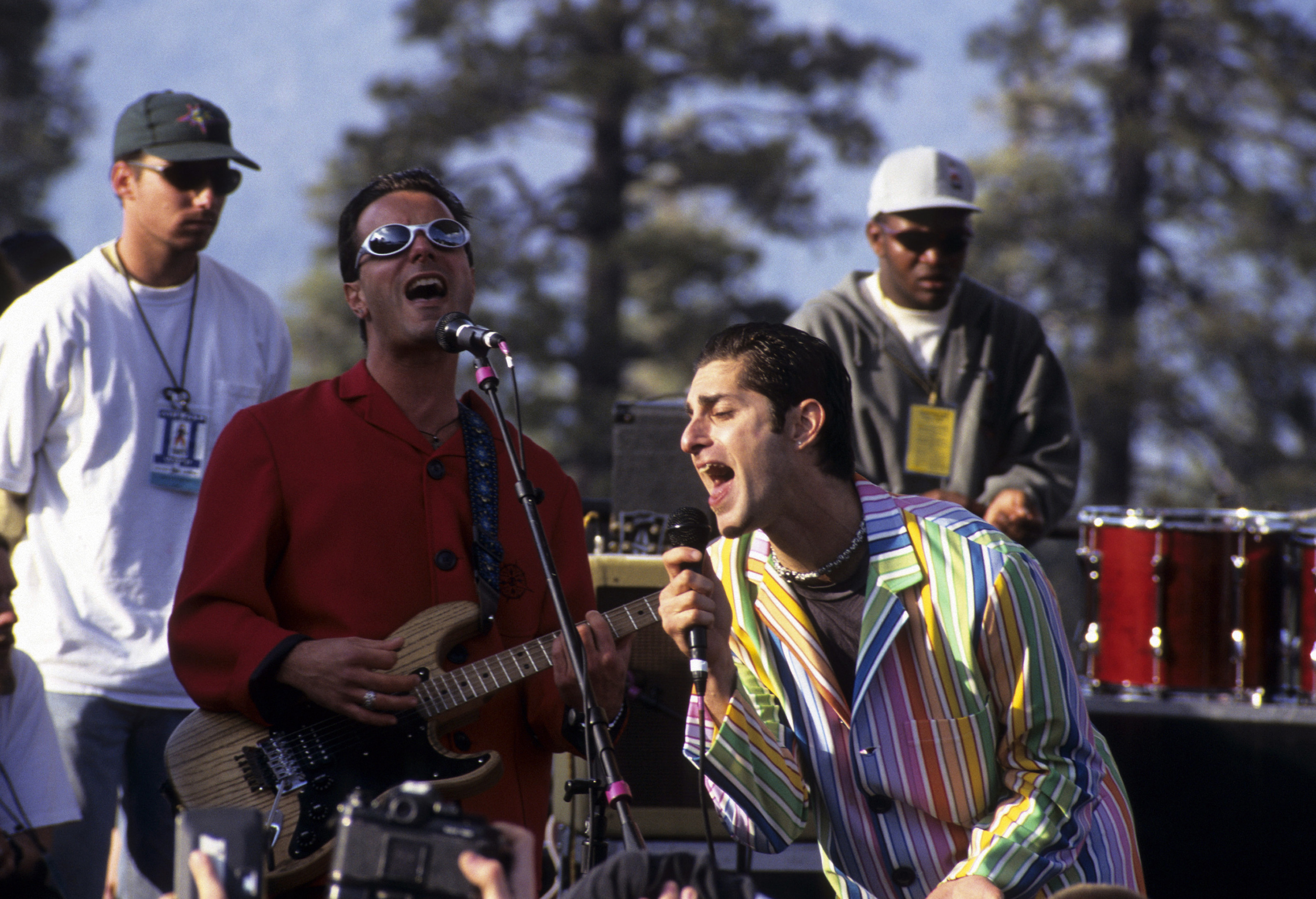 Songs like "This Place," "Lulu," and "Locomotive" address the current economic meltdown, while "The Bravest Kids" attacks the media's coverage of the Iraq war.
The album's first single, "Last One To Die," will premiere April 7 on Rancid's MySpace page. Catch Rancid on tour this summer with Rise Against. Get the complete itinerary here.
Let The Dominoes Fall tracklist:
1. "East Bay Night"
2. "This Place"
3. "Up To No Good"
4. "Last One To Die"
5. "Disconnected"
6. "I Ain't Worried"
7. "Damnation"
8. "New Orleans"
9. "Civilian Ways"
10. "The Bravest Kids"
11. "Skull City"
12. "L.A. River"
13. "Lulu"
14. "Dominoes Fall"
15. "Liberty and Freedom"
16. "You Want It, You Got It"
17. "Locomotive"
18. "That's Just The Way It Is Now"
19. "The Highway"