Of all the taglines coming from current reality TV — "Make it work," "Pack your knives and go," "Your shot at love is over" — by far the fiercest and most resonant is RuPaul's pump-stomping command, "It's time to l-l-l-lip-synch for your lives!"
Thus, with a haughty head toss and menacing grin, does the six-foot-four, platinum-blond diva announce the final elimination challenge on Logo's must-see show RuPaul's Drag Race (Mon. 10 p.m.) — with a phrase that sets the two lowest-ranking drag queens trembling in their size-12 stilettos as they stand at catwalk's edge.
The music starts — be it Mary Mary's "Shackles" or Britney Spears' "Stronger" — and the silent death match begins. There are wide-open-mouthed bellows. Body-quaking high C's. Lyric-themed pantomimes full of operatic hand gestures and furious head whips, obscenely sensual hip gyrations, and often, desperate, screw-the-organza plunges to the knees and writhing upon the stage in the song's final enunciated death throes.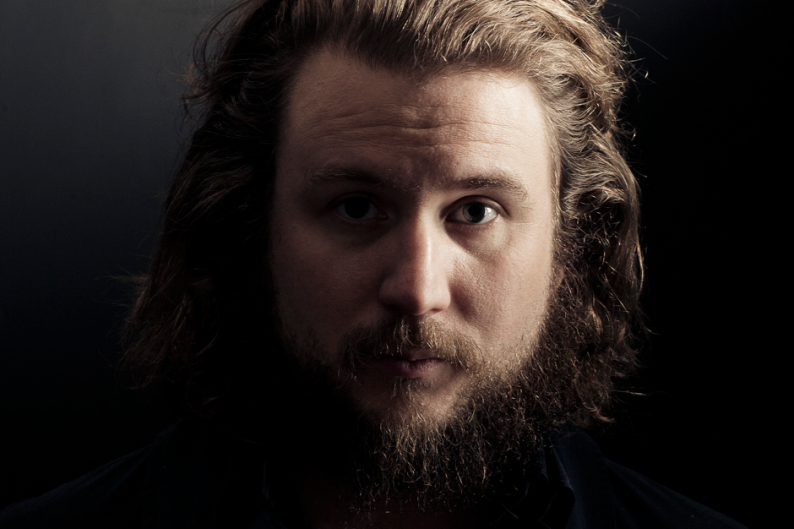 More Editors' Blogs: >> Four Questions with No Doubt >> 9 Awesome Songs About Comic Book Characters >> Mark Hoppus Responds to SPIN Editor's Blog ?
It's riveting, terrifying, awesome, and even deep. Because these girls are doing what everyone else is doing in this nit-picking, blog-scrutinized, post-MTV culture. What Britney herself does on her Circus tour during "Toxic" and "Womanizer." What Beyonce did in her Oscars duet with Hugh Jackson. What even the mighty Jennifer Hudson did (at least with her prerecorded self) during the Super Bowl's "The Star Spangled Banner." They're all lip-synching for their lives. The ladies on Drag Race are just keeping it real. As it were.
Of course, the practice itself stretches back way before Britney and Milli Vanilli, back to when Hollywood introduced sound to film in 1929. Singin' in the Rain (pretty much my all-time favorite movie) spoofed the phenomenon in 1952, but — in yet another irony of the sound-image industry — did it by lip-synching.
You think Gene Kelly, Debbie Reynolds, and Donald O'Connor sang on pitch, in harmony, during multiple coverage shots, while they were balancing on teetering sofas and flitting around the set? You think Beyonc� is actually belting out "Hold me tighter than my Dereon jeans" while she's shaking those magnificent thighs with her side-hotties on four-inch heels?
Well, you probably don't. But the sad thing is how even the slight suspension of disbelief pop music often requires causes us to overlook the art of the lip-synch itself. Which is something drag queens never have done.
There's a fascinating moment in a recent Drag Race episode in which the contestants are tasked with turning a rather, let's say, "tomboyish" group of female boxers and martial artists into glamorous, ball-worthy drag queens. "It is truly about the lip-synch," Vegas showgirl Shannel coaches the head-shaved, heels-averse cage fighter Sweet Pea. "Make sure that as you're learning those words, you feel it here [points to her mouth]. I'm using my hands as well. Throw a little attitude in it. Throw some shoulders, throw some eyes."
Tips like these come through in the fighters' performances, which range from robotic to convincing. But the real spellbinding moment comes when two of the contestants — the regal, Cameroon-raised Bebe Zahara Benet and the petite, spunky Ongina — are forced to face-off on Britney's "Stronger." I wasn't too familiar with the song. These girls are. Unburdened by having to round their vowels or keep even quarter-note runs, they dive deep into its meaning, making it personal, wringing out every ounce of drama, using eyes, mouths, bodies.
"You might think that I can't take it, but you're wrong," Bebe "sings" with such concentrated fierceness that she — this young, slim man from a traditional African culture we can assume didn't make drag-queening so easy for him — might as well be singing. She stomps across the stage. "Now I'm stronger than yesterday." She whips her head so harshly that her caramel-colored wig comes loose. She yanks it off and spikes it like a football. "My loneliness ain't killing me no more." Bebe didn't write "Stronger." She didn't even sing it.�But on this show, she owns it.�Britney may have sung it about a man. Bebe lip-synched it for her life.
The finale of RuPaul's Drag Race is next Monday. Britney, Jennifer, Beyonc� — I beseech you to set your TiVo. You can thank me later.