With their wacky lyrics and fun-lovin' onstage debauchery, Art Brut are one of the most entertaining bands in indie rock. So when we discovered that the quintet had retreated to an Oregon studio to record their new album, Art Brut vs. Satan (out May 12), with Pixies frontman Frank Black behind the boards, we rushed a video camera out for the boys to document the craziness.
Unfortunately, the camera didn't arrive in time — they recorded the album in only 10 days! But when it did arrive, the band re-enacted the recording process just for SPIN.com — and it's hilarious!
But what's up with the blood and bruises?"We decided to look like we'd been in a bar fight," frontman Eddie Argos tells SPIN.com.
"I really punched Jasper, though," he adds.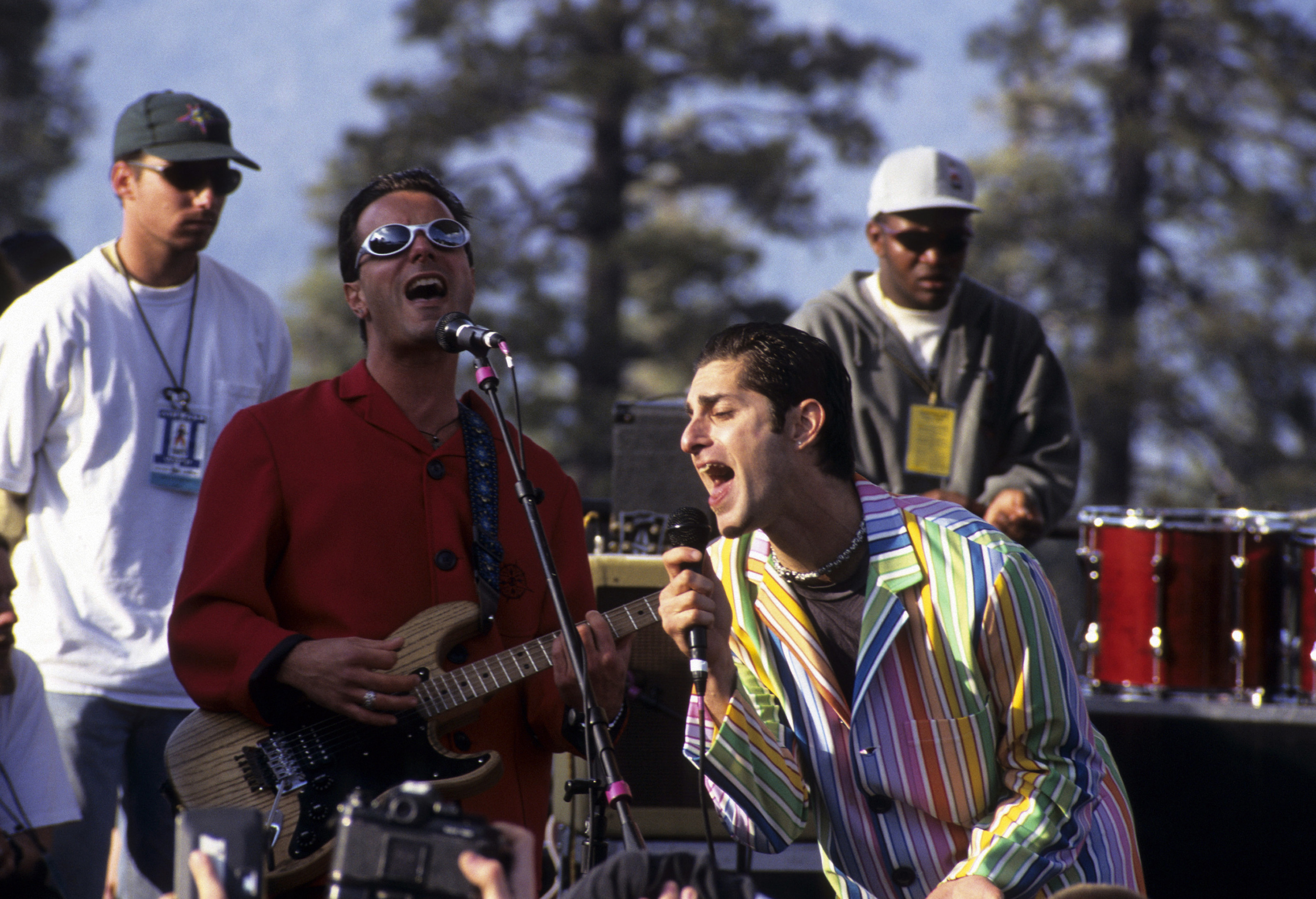 Trust us, the video's better than VH1's Behind the Music — it's Art Brut!
WATCH: Art Brut In the Studio