"Now we're going to bore you with our new songs," frontman Hutch Harris said Saturday night at Brooklyn's Bell House, where the Thermals played a one-off U.S. show before embarking on a European tour. He couldn't have been more wrong: The seven songs the Portland, OR, trio performed off their upcoming album, Now We Can See (April 7), are among their best yet.
"Now We Can See," the album's title track, recalled the fun-lovin' sound of 2004's Fuckin A. Its upbeat guitar and hip-shaking bass and drums got the crowd clapping along with the Harris' triumphant lyrics: "Our present was empty / Our history a mess / But now we can see / Now we do away with our disease."
"We Were Sick" twisted like a '50s soda-shop Grease sing-along. And "I Let It Go," a snappy-three minute tune, hooked the crowd with its guitar melody as Harris mused about facing his deepest secrets: "I looked my fear in the eyes / Looked at the cold ground below / I knew I could never die / I let it gooooooo!!!!"
Missing from the band's new material: The pissed-off edge of 2007's acclaimed set The Body, The Blood, The Machine; its tales of a young couple who fled the United States' conservative, fascist government have been replaced with personal reflections; and its bullet-speed, angst-y musical delivery have been tossed aside for Weezer-meets-Ramones pop-punk songwriting.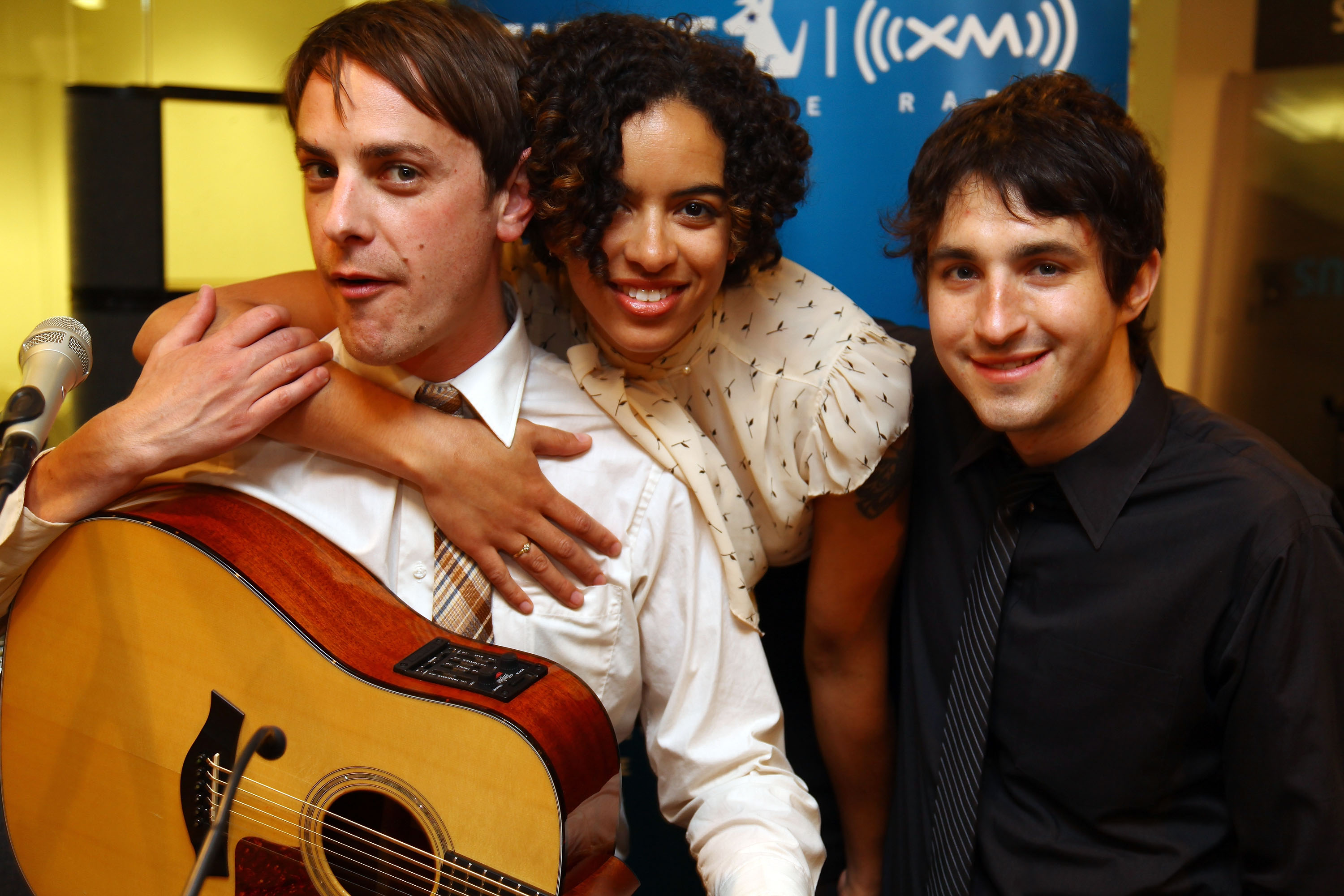 Throughout the show, bassist Foster bobbled her black curls in rhythm with the no-frills drumming of Westin Glass (formerly of Seattle's Say Hi), which was especially tight on a cover of Nirvana B-side "Verse Chorus Verse." Over Glass' snare hits, Harris shredded through a jangly guitar solo on his back, pushing his body across the stage with his legs.
And that wasn't the night's only cover. The Thermals also offered up a spot-on rendition of what Harris called another "awesome '90s song": the Breeders' "Saints," which they managed to hit note for note despite having only one guitarist compared to the Breeders' two.
The same energy and precision applied to their older material, too: The punishing guitar and vocals of tunes like "St. Rosa" and "Here's Your Future" got the crowd moshing. And a set-closing rendition of band anthem "Everything Thermals" — off 2003's "No Culture Icons" EP — got devout fans shouting along: "The Thermals go right to your head / The Thermals have sex in your bed."
The night proved the Thermals have ditched their political concepts and returned to what they do best — writing undeniably catchy punk tunes.
Thermals setlist:
"Returning to the Fold"
"When I Was Afraid" (new)
"I Let It Go" (new)
"This is How We Know"
"A Passing Feeling"
"Back to Gray"
"I Call Out Your Name" (new)
"I Hold the Sound"
"St. Rosa"
"We Were Sick" (new)
"No Culture Icons"
"Goddamn the Light"
"Test Pattern"
"How We Fade" (new)
"Here's Your Future"
"Now We Can See" (new)
"Verse Chorus Verse" (Nirvana cover)
"You Dissolve" (new)
"Pillar of Salt"
Encore:
"It's Trivia"
"Saints" (Breeders cover)
"Everything Thermals"
The Thermals / Photo by Eric Nowels
The Thermals / Photo by Eric Nowels
The Thermals / Photo by Eric Nowels
The Thermals / Photo by Eric Nowels
The Thermals / Photo by Eric Nowels
The Thermals / Photo by Eric Nowels
The Thermals / Photo by Eric Nowels
The Thermals / Photo by Eric Nowels