It's total rock mayhem!
On their sixth studio album, Wrath, out next week, thrash-metal band Lamb of God bring the sonic smack down — and "Broken Hands" is its most psychotic track! Guitarists Mark Morton and Willie Adler intertwine their riffs at warp speed, and drummer Chris Adler pounds out polyrhythmic beats in dizzying time. It's a full-on assault from start to end.
Listen to "Broken Hands" below. Then rock out in the comments section — if you're hardcore enough.
Listen: Lamb of God, "Broken Hands"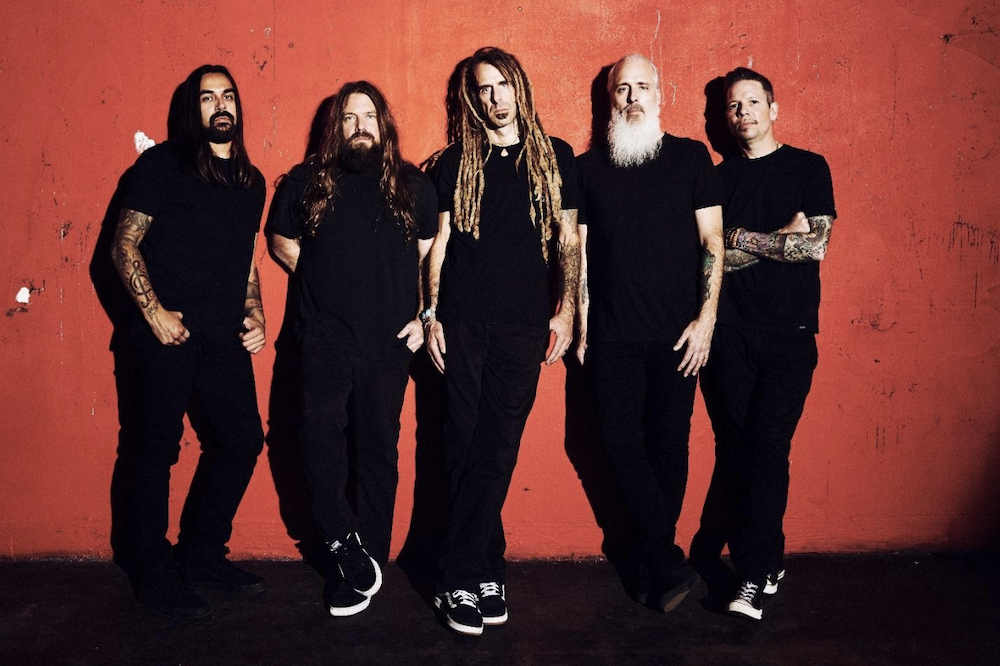 More Lamb of God on SPIN.com:
>> Review: Wrath (Epic)
>> Review:Sacrament (Epic)