Experimental Danish alt-rockers Mew, who broke through two winters ago with the U.S. release of their album And the Glass Handed Kites, have wrapped sessions on their fourth studio album. Recorded primarily in Brooklyn last summer and mixed in New York City, the as yet untitled album is on target for a June 2009 release.
According to singer Jonas Bjerre, the biggest change for Mew this time around was keeping their recording timeline down to a minimum. "We were in agreement when we started writing this record, promising ourselves, 'This is not going to take three years to make. We need to work faster,'" Bjerre tells SPIN.com.
The band also moved away from the continuous manner in which Kites was mixed, where one song basically bled seamlessly into the next. "The last record we did was like one long thing, and I love that about it," Bjerre says. "We didn't want to do that again, we wanted to have separate songs. I think it's like a counter reaction to what we did last time."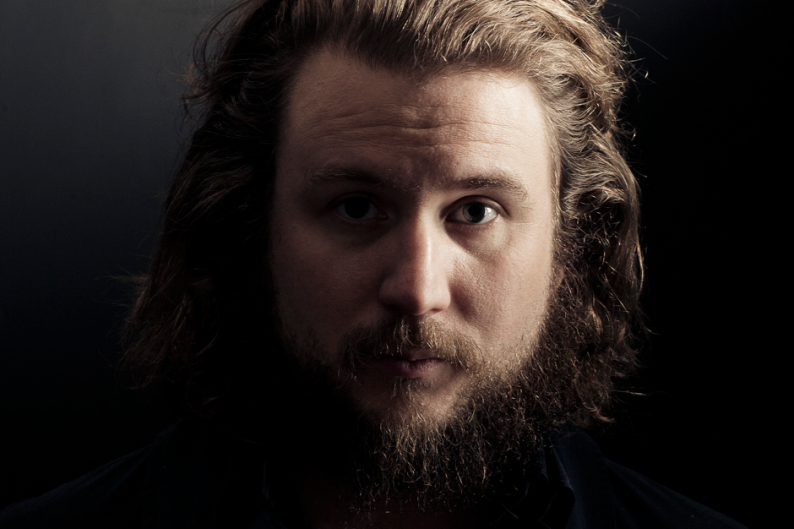 And while the music might not always reflect it, Bjerre says this new material is a bit more upbeat, content-wise. "Oftentimes, even if the song's not happy, the lyrics are," he explains. "I think that this record's probably a bit weirder in some ways, but also there's some really very clear stuff."
Before heading back across the pond, Bjerre played two freshly mixed songs from the album for SPIN.com.
"Cartoons and Papier Mache" is a challenging, five-minute opus that launches headlong into a throbbing, percussive workout, layered densely with aggressive, metallic guitar strums and bass bursts. But later, the band deconstructs the frenetic arrangement, and the song winds down into a gorgeous, multi-part harmony with vocals from Bjerre and guitarist Bo Madsen swirling about from channel to channel.
While songs containing diverse, almost incongruous elements are nothing new to Mew, "Cartoons" takes that formula to a new level. "It was two different songs and kind of came together into one," Bjerre explains. "It used to start with a little piano thing, but we felt like we've always done that, starting really quiet and then building." So, instead, it's almost as if they've inserted a loud bridge at the song's outset, and closed with the quiet build-up.
Where "Cartoons" is complex and densely arranged, the second track Bjerre played — tentatively titled "Beach" — is the polar opposite, a concise, sub-three-minute song that's the most straightforward song Mew has ever recorded, and doing so definitely took the band out of their comfort zone. "One the reasons we make music and what we think is exciting about making music is to do new things and put ourselves into places where we don't necessarily feel safe," Bjerre says. "['Beach'] is a little bit like that."
While all the usual machinations take place that precede an album's release, Bjerre is back in Denmark working on another essential element of the Mew concept: his hand-animated visuals that accompany the live show, which often contained different animals that lip-synced along to the band's performance. "I think I'm going to keep a lot of the characters and make them look a lot older," Bjerre says of his three-month animation process. "Because our music sometimes is a little bit complex, the visuals help keep the focus, to draw your attention to a few details that you might miss out on."
Bjerre says the band hopes to play some live shows in advance of the album's release, but no firm plans have been announced.