Catfish Haven, Devastator (Secretly Canadian)
George Hunter's voice is a truly glorious instrument, a husky amalgam of Joe Cocker's world-weary croon and Bill Medley's baritone bombast. Whether inciting a get-off-yer-bottom dance riot ("Are You Ready?") or laying his heart on the line ("Invitation to Love"), Hunter's old-soul blues exposes other rock'n'roll kings as pretenders to the crown.
El Perro Del Mar From the Valley to the Stars (The Control Group)
Lykke Li's genre-bridging debut became an '08 breakout, but fellow Swede Sarah Assbring, a.k.a El Perro Del Mar, released a more challenging and introspective set — and you can even "dance, dance, dance" to it. Lo-fi with sparse church organs, strings, and xylophones, this record proves Sarah is the mature atristic mainstay to Lykke's rambunctious younger sister.
Flowers Forever Flowers Forever (Team Love)
In his other band, Tilly & the Wall, Derek Pressnall shares the stage with three gorgeous, tap-dancing gals, so it's not surprising that this solo foray sounds a bit more, well, manly. Fuzz-drenched rockers like "Wet Diamonds" veer sharply into aggressive garage rock, while the shocking electric riffage of "Jealous Motherfucker" is part acid trip, part barroom blues.
The Gaslight Anthem The '59 Sound (Sideonedummy)
Frontman Brian Fallon isn't the first Jersey boy to sing about beachfronts, convertibles, and squandered romance, but his heartfelt, punk-tinged tunes might make him this decade's next best thing to you-know-who. It's not time to mimic '70s rock critic Jon Landau's famous quote about that other Jersey guy, the one about "the future of rock'n'roll," but there's a lot to admire about these emotionally earnest, musically urgent tunes.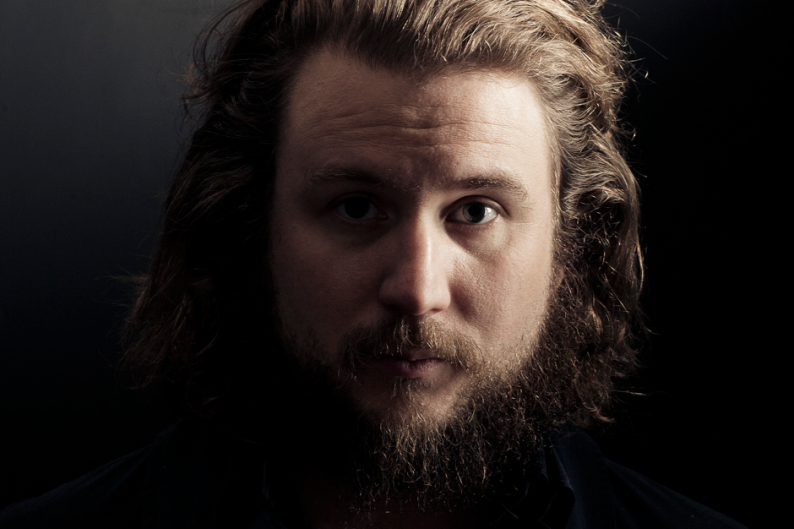 The Helio Sequence Keep Your Eyes Ahead (Sub Pop)
By adding acoustic guitars and raspy vocals to their ambient, psychedelic sound, these Portland, OR, vets crafted their best record yet and — thanks to layers of fizzling guitars, burbling computer-generated noises, and intricate drumming — possibly the year's best "headphones" album. Find a pair and enjoy!
Human Highway Moody Motorcycle (Suicide Squeeze)
The much-deserved praise garnered by Nick Thorburn's primary outfit, Islands, overshadowed this elegant side-project, crafted with former Islands bandmate Jim Guthrie. Docile and concise, these songs feel like beachside bonfire jam sessions bolstered only minimally by electric guitar and studio embellishments. Jeez, Nick. Stop being so good at, you know, everything.
Ida Maria Fortress Around My Heart (RCA)
This Norwegian pop-punk lady's debut is riotous yet affectionate, addressing God, self-destructive behavior, late-night parties and the relationships they bloom. Anthemic choruses and snappy guitars convince on power-popper "OhMyGod": "You think I'm in control? You think it's all for fun!?" she shouts. (Note: The U.S. version of Fortress gets a U.S. release in April, but the import version is available now)
Kassin +2 Futurismo (Luaka Bop)
Conjuring images of breezy beaches and pool-side cocktails, this eclectic set — sung in Portuguese — from Brazil's Alexandre Kassin sounds cool. But it isn't just a "Brazilian" record: Kassin fuses the traditional and experimental, employing jazzy drums, folk, curious rhumba-line-marching electronics, and bossa-nova-on-speed rhythms. It's equal parts chill-out and freak-out.
Land of Talk Some Are Lakes (Saddle Creek)
At the crossroads of Evan Dando's tender power-pop, Dinosaur Jr.'s gritty guitar heroics, and Sonic Youth's experimentalism, this album derives fortitude from Elizabeth Powell's hyper-melodious voice and undeniable songcraft. "Some Are Lakes" is a melodramatic classic-in-the-making.� And "Corner Phone" is a foot-to-the-floor riot with crazed guitars and screams. Effortless. Excellent.
The Week That Was The Week That Was (Memphis Industries)
The third side-project on our list comes from Peter Brewis, late of Northeast England's minimalist songsmiths Field Music. Brewis' lush brand of intricate, orchestral pop — stylistically on par with '80s aesthetes like Tears for Fears and Crowded House — reaches an apex on the album-closing "Scratch the Surface," a twitchy jam crafted during a self-imposed, two-week embargo on mass media consumption.