It's two hours before showtime, and the Vivian Girls are poppingpills. "I'm totally gonna get seasick in the middle of a song," grumbles drummer Ali Koehler as she passes the Bonine to her bandmates, Kickball Katy (bass) and Cassie Ramone (guitar, lead vocals), in preparation for a performance on the Half Moon, a boat harbored in New York City's East River. But aside from occasional queasiness and the odd, as Katy puts it, "guy who stands at the merch table waiting for you to talk to him," it's been smooth sailing for the New Jersey trio. "We're really lucky," says Ramone, who graduated from graphic design school last May. "We've actually got jobs doing our favorite thing in the world."
Equally inspired by '60s girl groups and Nirvana, high school friends Katy, 24, and Ramone, 22, as well as drummer Frankie Rose (who, after joining Crystal Stilts last summer, left the band and was replaced by Koehler, also 22), formed the Vivian Girls in March 2007 and began playing small clubs along the East Coast. A few months later, a friend with studio hookups heard the band's demo of distorto Shangri-La's cherry bombs — recorded more as memory aides than musical statements — and demanded that the Girls release something. A seven-inch soon followed. Then, last May, came a self-titled album, all 500 copies of which promptly sold out. (It was rereleased in October by In the Red.)
At ten tracks in 21 minutes, Vivian Girls is a guileless wash of bubblegum melodies, teen angel harmonies, slaphappy drumming, and thick reverb — all in the service of one subject. "Love songs are the best!" exclaims Ramone. "I don't know what I'd else I'd write about." Fittingly, the album is evenly divided into tracks like "Wild Eyes," about falling in love, and ones like "Never See Me Again," about falling out of it. But what if the mash note or Dear John material dries up? Ramone pauses. "I guess I'd write about either dancing or alienation," she says. "But I'm not sure if I could do both." Katy rolls her eyes. "Cassie," she asks, "haven't you heard 'Dancing With Myself'?"
Somewhere, Billy Idol is smiling.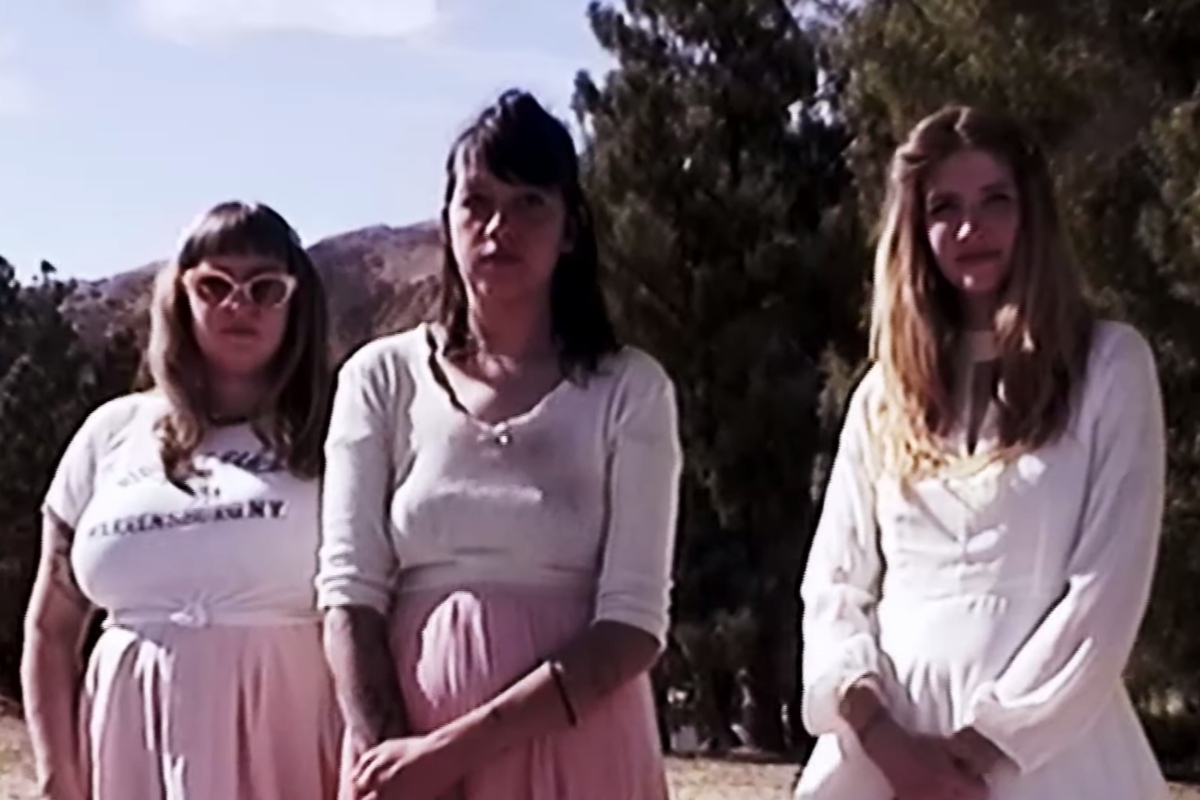 FAST FACTS:
— Ramone designs cover art and T-shirts for the band. "That way," she confides, "I can tell my mom I'm still doing something practical."
— The band's name — a reference to outsider artist Henry Darger's illustrated novel — isn't exactly unique. "We know of at least two other Vivian Girls bands," says Katy.