Megapuss' first video is more than a goofy, half-assed George Michael tribute party. The collaboration between Devendra Banhart, his pal Greg Rogove, and the Strokes' Fabrizio Moretti is a sweetly endearing, jokingly homoerotic display the likes of which hasn't been seen since, well, the latest Judd Apatow movie.
Watch it now: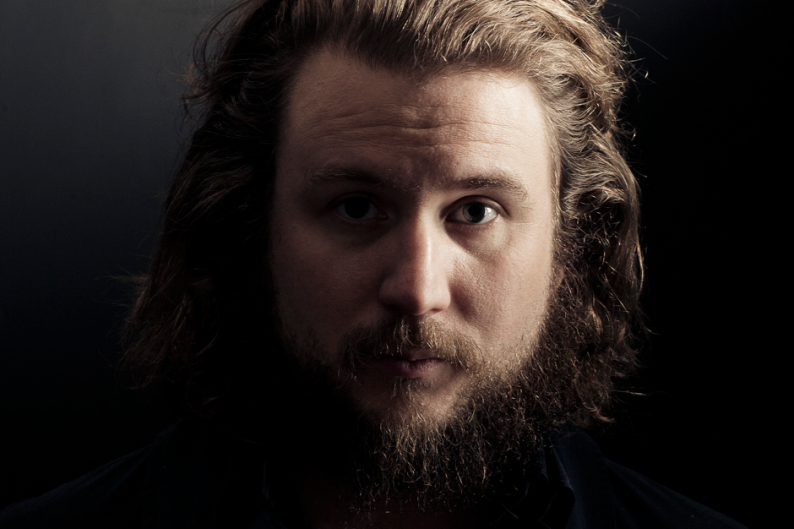 When I first heard Devendra Banhart in 2003, I was browsing an NYU dormmate's shared iTunes library and decided to click on the unmistakably odd name. The cryptic 4-track ramblings of Oh Me Oh My… crackled through my headphones like a missive from some long-gone mystic cult, and the creepily androgynous voice — sometimes burbling, sometimes keening — wove mysterious spells that utterly captivated me. When he demanded "Lend Me Your Teeth," I was almost willing.
A few months later, Rejoicing in the Hands was released. All of us converts reveled in the simple acoustic arrangements, in Banhart's unmistakable warble, and in lyrics that seemed to be unaware of irony's tightening stranglehold on indie culture. He was impossibly earnest and totally approachable (a friend ran into him during his visit to the WNYU college radio station and immediately bonded over a shared love of the then-obscure British folk singer Vashti Bunyan).
But things changed. As much as I hate the cliché of being "over" an artist once s/he gets famous, exposure did not suit Devendra's self-styled image anymore after 2005's Cripple Crow. It wasn't that he changed, and his melodic sense never wavered, but all the splendid mystery had leeched away as his name entered the mass culture vocabulary. The whole freaky-shaman-desert-hippie persona just started to seem cloying and obnoxious and finally insufferable. Even worse, his songs weren't about lending teeth or breaking bodies anymore, they were about…groan…friendship.
Case in point: The new Megapuss video for "Adam and Steve." Check out the song's two-dudes subject matter and the jocular, tongue-in-cheek antics of the bandmates. They seem so jovial, intimate, dare I say tender? It's all a continuation of the sphere of Devendra — a supportive, collaborative community of (mostly) males who participate in each others' projects and share a proclivity for gratuitous nudity.
Sound familiar? You may be thinking of the funnier, less handsome side of what I like to call the "Tender Man Love" phenomenon — a.k.a. the collected filmic works of the family Apatow. Is there anyone left who hasn't been converted to the charms of platonic bro-love genre comedy? Was there anyone who wasn't touched and tickled by the sleeping-bag affection of Superbad or the final diner scene in Pineapple Express? Humor may make Apatowian bro-ffection easier to swallow, but it's the honest, un-self-conscious sweetness that makes it loveable.
If Tender Man Love has found such a fertile niche in the movies, I say it deserves a place in music as well. The world needs this new kind of manhood, the kind that isn't tortured by its own cultural emasculation, that isn't knee-jerkingly homophobic, that doesn't pathetically glorify the misogynistic and violent aspects of male culture.
Tender Man Love shouldn't have to exist only in the Apatowian bubble; there should be a place for honest (though never self-serious) mushiness in all corners of culture. So join me in putting aside that wearied irritation, and let your cockles be warmed by the hippie friendship monster.
In spite of everything — or maybe because of everything — the world needs Devendra Banhart.