Bo Burnham is an 18-year-old YouTube phenom from Boston who posts songs about having a small penis, his family thinking he's gay, and the benefits of dating senior citizens. Millions of people have viewed his videos, which often start with him apologizing for their offensiveness while simultaneously greeting his pedophile fans. He's weird, which is why he was bound to cross paths with Judd Apatow.
After catching a performance by Burnham at a summer comedy festival in Montreal, Apatow tapped him to write a script for a High School Musical-inspired movie. Burnham may even star. This is a guy who graduated from an all-boys Catholic school in June, turned 18 in August, and dropped out of his freshman year at New York University (as an experimental theater major) in September. As if being the newest addition to Apatow's brood of comical man-children weren't enough, he also recently scored a four-album contract and TV special with Comedy Central.
You wouldn't know it to meet him. After crumpling his lanky six-five frame into a booth at a coffee shop near NYU on a warm October afternoon, Burnham orders a giant cookie and a large mug of hot chocolate garnished with whipped cream and chocolate syrup. like any kid having an after-school snack.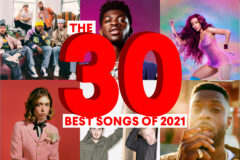 "Just so you know," he starts, "I really love High School Musical. Seen them all. Lots. This won't be a parody. More of an appreciative satire. Maybe like 30 Rock is to Saturday Night Live. It'll be what High School Musical would be in reality. At my high school, I heard 'faggot' every ten minutes. Disney doesn't go there."
The movie, which should be out in 2010, is a big step up from the bare-bones videos he began posting two years ago out of that boredom/fun/vanity YouTube trifecta. Those just feature him playing guitar or keyboard in his bedroom at his parents' house. But he says writing a musical comes with a hefty safety net. "Musicals are pretty easy," he says. "They're all the same songs. And musical comedies are even easier, because nothing can out-weird randomly breaking into song." He'll still have to ratchet up his game; he's mostly a lyricist and only knows a few chords and progressions. When the songs were just YouTube goofs, he'd write the lyrics in a week, but now that this is a business, he's spending a few months on each one.
He's not worried about deadlines, though. He has help: Luke Liacos is cowriting the script. Luke who? "We graduated high school together," Burnham explains. "He just started at NYU. Screenwriting. He's pretty serious about it." And no one ever drops out of NYU.