East bay punk pioneers Rancid charged through their penultimate gig in a five-night stand at New York City's Irving Plaza Saturday, August 16 with a blistering and motivated wallop. Despite a two-year gap between NYC appearances and a ghastly five since their ho-hum 2003 full-length, Indestructible, the elder statesmen of contemporary punk sold-out their residency with ease and provided reinvigorated credence that 40-year-old, platinum-selling, tattoo-donning men with bleached, spikey hair can still remain viable, inspired, and fiery — perhaps a precursor of what's to come on the long-rumored forthcoming seventh Rancid full-length.
Throughout the 29-song set that reached back through the deep Rancid catalog for gems like "Salvation," "Journey to the End of East Bay," and even Operation Ivy standard "Knowledge," frontman Tim Armstrong hucked his beat-up Gretsch Country Club guitar about the stage, hopping atop equipment cases and peering down on the sweat-soaked crowd cloaked in his black trenchcoat, grey fedora, and black bandanna — yeah, the boy was almost a "Time Bomb."
Armstrong's distinctive, raspy hollers were kept off the mic for much of the night, picked up mostly by guitarist Lars Frederiksen and the energized, fist-pumping crowd. Instead, Armstrong took to stalking the stage and twirling in circles in front of drummer Branden Steineckert and bassist Matt Freeman, who was coaxed out of his normally silent role to provide some gruff as lead vocalist on "Rejected," as well as making a case for Best Punk Bassist on his incendiary solo during "Maxwell Murder."
The past few years have been tumultuous for Rancid, especially Tim Armstrong, who went through an unofficial hiatus in 2004 and an ugly public break-up with Distillers singer Brody Dalle, but the four horsemen stormed NYC as a tight, vital, and poised gang that's emblematic of their status as curators of popular punk rock.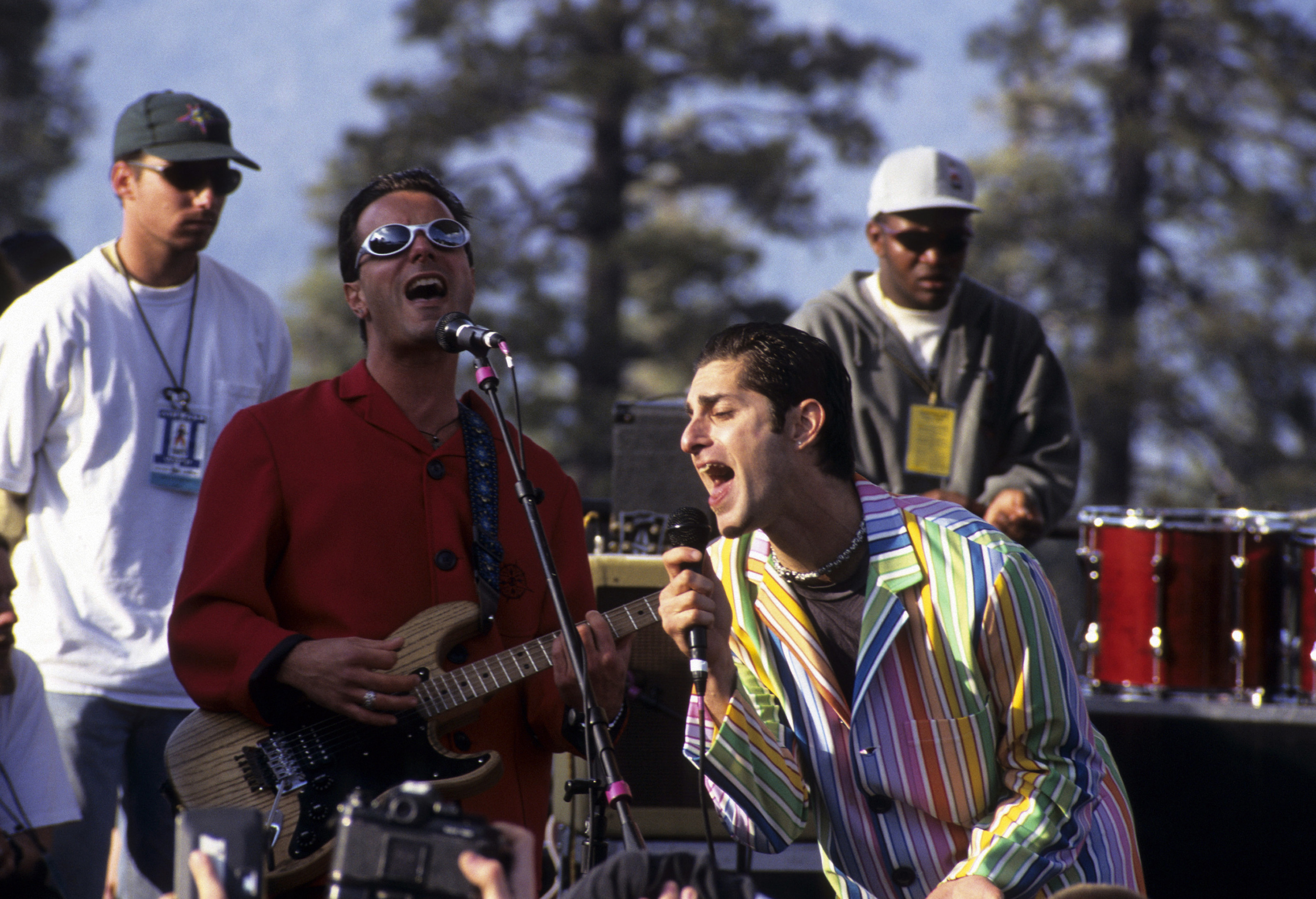 Check out pictures from last night on page 2.

Rancid bassist Matt Freeman / Photo by Matt Kiser

Rancid guitarist Lars Fredrickson / Photo by Matt Kiser

Rancid guitarist Tim Armstrong / Photo by Matt Kiser

Rancid bassist Matt Freeman / Photo by Matt Kiser

Rancid guitarist Tim Armstrong / Photo by Matt Kiser

Rancid guitarist Tim Armstrong / Photo by Matt Kiser

Rancid guitarist Tim Armstrong / Photo by Matt Kiser