Last night at Detroit's Pike Room, as the crowd amassed near the bar in anticipation of the night-capping set from Montreal's Handsome Furs,the husband/wife duo emerged for a couple pre-show cocktails and to greet their fans. Guitarist/singer Dan Boeckner (Wolf Parade) chatted up a few youngsters who seemed somewhat star-struck, and soon the beautiful Alexei Perry (wife/synth/vox) joined the conversation with drinks in hand, watching as Virginia-based opening act the Cinnamon Band strutted through a solid set of infectious, driving indie rock.
But soon — after a little liquid courage, that is — the brash and fuzzed-out yet lovey-dovey sonic chemistry of the Handsome Furs blasted with Boeckner's phenomenal guitar sounds and Perry's burbling synths. Sharing smiles back and forth on stage, the duo's contagious demeanor rubbed off on the crowd, which swayed and tapped along with tunes off their 2007 Sub Pop debut, Plague Park, and even a few from their upcoming full-length, Face Control, like "Legal Tender" and "Radio Kaliningrad."
Later, when Boeckner introduced the howling epic "Hate This City," he dedicated the tune to North Bay, Ontario, and the crowd went crazy. And at its conclusion, just like his fan-friendly demeanor offstage, Boeckner looked straight at the crowd and exclaimed, "Thanks dudes!"
Check out pictures from last night on page 2.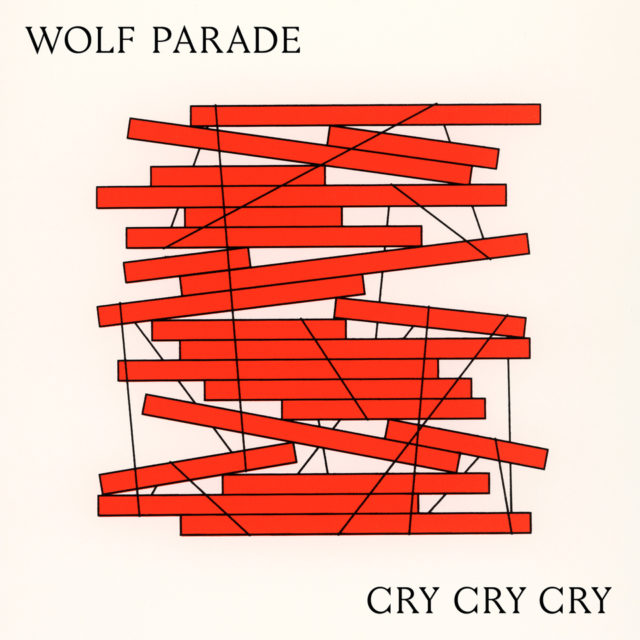 Now Hear This: Handsome Furs, "What We Had"(DOWNLOAD MP3)

Now Watch This: Handsome Furs, "Can't Get Started"

Dan Boeckner / Photo by Travis Wright

Alexei Perry / Photo by Travis Wright

Dan Boeckner and Alexei Perry / Photo by Travis Wright

Dan Boeckner and Alexei Perry / Photo by Travis Wright

Dan Boeckner and Alexei Perry / Photo by Travis Wright

Dan Boeckner / Photo by Travis Wright