If you hadn't heard, folk weirdo-cum-Charles Manson/Jesus Christ composite Devendra Banhart cast his uber-famous lady friend Natalie Portman in the video for his cut"Carmensita," from last year's Smokey Rolls Down Thunder Canyon, just before she became his betrothed. In the hilarious clip (viewable below), he and his girl play Bollywood dress-up along with the sweet Spanish ode.
But the video's release — which emerges nearly 10 months after putting out a largely looked-over record — just happens to coincide with Banhart's exposure to the masses through every gossip blog and celeb rag around. But were the motivation that calculated and not merely a creative response to his soon-to-be muse, it's just another entry in the archive of music-video nepotism, which generally involves a male artist casting the drop-dead gorgeous apple of his eye to give the clip a pretty little boost. (Hills nightmare Heidi Montag tapping her beguilingly loathsome boyfriend Spencer Pratt to direct her first vid is a whole 'nother matter.) As such, we've compiled a list containing some of the most egregious offenders of the famous more-than-friends cameo.
Devendra Banhart – "Carmensita"
https://www.youtube.com/embed/Q-ezaxiKe-YCheck out the cameos on page 2
The Artist/Video: Marilyn Manson, "Heart Shaped Glasses"WATCH
The Ingenue: Evan Rachel Wood
Pure Nepotism or Piece of Art?: Too terrified to tell. Wood (or is it Rachel Wood?) played young and naughty in Thirteen, but life imitated art when the porcelain actress ended up a rebound for the Prince of Darkness. Manson parades his youthful mistress in this dark and truly chilling clip as it rains blood on their love scene before they meet their end in a fiery inferno.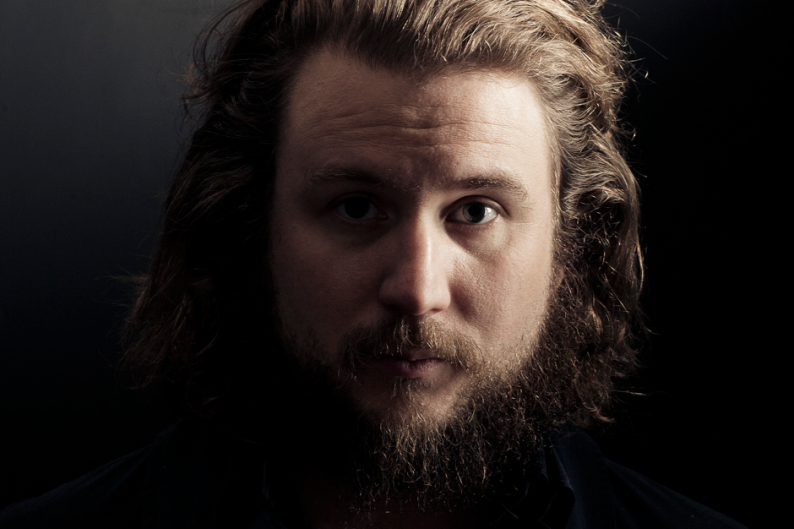 The Artist/Video: Whitesnake, "Here I Go Again," "Is This Love," "Still of the Night," "Fool For Your Loving," and "The Deeper The Love"WATCH
The Ingenue: Tawny Kitaen
Pure Nepotism or Piece of Art?: Pure nepotism (not that we're complaining). With the models-in-rock-videos practice running rampant in the 1980s, there isn't a more blatant girlfriend glutton than Whitesnake's David Coverdale. The lion-maned crooner tapped (no pun intended) his sweetheart no less than five times to portray writhing, leggy eye candy — i.e. herself.
The Artist/Video: Enrique Iglesias, "Escape," and "Hero" WATCH
The Ingenue: Anna Kournikova and Jennifer Love Hewitt
Pure Nepotism or Piece of Art?: Straight up bragging. In a gratuitous showing of the kind of women he can pull, repeat offender Enrique attempts to atone for his musical sins by mauling tennis' hottest loser in a public bathroom during "Escape" and running game with J. Love riding shotgun throughout "Hero." He dies in the latter — a piece of us dies in both.
The Artist/Video: Aerosmith, "Crazy" WATCH
The Ingenue: Liv Tyler
Pure Nepotism or Piece of Art?: Purely creepy nepotism. Starring as a rebellious schoolgirl alongside Alicia Silverstone, the smoking starlets cut class to tease old men, shoplift, and strip, all on daddy Steven Tyler's watch. Angelic Liv owns amateur night, but when she gets home, she's so grounded.
The Artist/Video: Guns 'N Roses, "November Rain," and "Don't Cry" WATCH
The Ingenue: Stephanie Seymour
Pure Nepotism or Piece of Art?: Push. With legs longer than the song (and the shortest wedding dress of all time), Axl Rose's parmaour-of-the-moment Seymour shines as the red-headed howler's bride to be in "November Rain." But even a perfect 10 is outshone by Slash's cordless church-field solo in the iconic, masterfully overblown nine-minute clip for Axl's opus.
The Artist/Video: Paul Simon, "You Can Call Me Al"WATCH
The Ingenue: Chevy Chase
Pure Nepotism or Piece of Art?: The purest kind of art. There's nothing like a little bromance, and in a wonderfully campy cameo, funnyman Chase tries in earnest to cheer up the pint-sized Simon. When the pair hit the brass while doing a choreographed shuffle, the heavens open and we learn what love looks like.
Think we missed a spot? Rant away in the comments section below.