Call erstwhile ex-Blur leader and multi-culti guru Damon Albarn anything you'd like — just don't call him lazy. The pop Renaissance man has announced plans to release an official recording of his score for the opera Monkey: Journey to the West this coming fall on XL Recordings. Albarn worked on the opera, which made its world premiere last year in Manchester, England and was staged last night at London's Royal Opera House, with fellow Gorillaz collaborator/animator Jamie Hewlett and actor/director Chen Shi-zheng. Meanwhile, Hewlett and Albarn are already at work on their next project, tentatively titled Carousel; in an interview with England's Daily Guardian, Hewlett referred to the project as "even bigger and more difficult than Monkey."
Even for the most diehard of Blur fans, keeping up with all of Albarn's separate musical ventures can be a trying prospect in itself.To help out, we've compiled a handy primer outlining Damon's various projects over the last several years, as well as where they are headed:
The Project: Hip-hop fusion/fictional cartoon band Gorillaz, originally conceived by Albarn and Jamie Hewlett and featuring a diverse array of guests, including Del the Funky Homosapien, De La Soul, former Talking Heads bassist Tina Weymouth, Cibo Matto's Miho Hatori, and actor Dennis Hopper.
The Result: Two internationally successful full-lengths (2001's self-titled debut and 2005's Demon Days), a glut of remix albums, a fictional autobiography of the animated band members (2006's Rise of the Ogre), and enough viral marketing campaigns and offshoots to infect the globe.
Current Status: A feature film starring the project's characters, as well as an official soundtrack (which would be Gorillaz' third proper full-length), has been in the works since 2002; as of late, details regarding the project and its progress have not been revealed.
The Project: The unnamed Brit-populated supergroup commonly referred to as the Good, the Bad, and the Queen, made up of Albarn, former Clash bassist Paul Simonon, former Fela Kuti drummer Tony Allen, Verve guitarist Simon Tong, and producer Danger Mouse.
The Result: 2007's The Good, the Bad, and the Queen, which was a success both critically and commercially in the band's native U.K., achieving gold sales within the first week of its release.
Current Status: In March 2007, Albarn mentioned to N.M.E. that the band planned to enter the studio in September of that year, with a follow-up to be released later that autumn; as of yet, the group has not formally announced any future releases.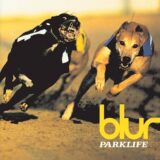 The Project: Damon Albarn, songwriter extraordinaire and — wouldn't you know it — the guy who this piece is about.
The Result: A wildly diverse discography, ranging from soundtrack work and two proper full-lengths (2002's world-music-bent Mali Music and 2003's vinyl-only, post-Blur-demo-sessions Democrazy) to the aforementioned, soon-to-be-released score for Monkey: Journey to the West.
Current Status: Apart from all the Monkey business, Albarn and Hewlett's next collaboration, Carousel, is on deck, for which Albarn is said to have written around 70 songs.
The Project: Blur, the long-dormant Britpop act comprised of Albarn (vocals), Graham Coxon (guitar), Alex James (bass), and Dave Rowntree (drums).
The Result: A 14-year run as one of the best bands to emerge from the Britpop scene, sporting a discography comprised of such classics as 1994's punchy Parklife and 1999's experimental 13.After 2003's Think Tank, as well as the departure of Coxon, Blur went on indefinite hiatus.
Current Status: Intra-band tensions have been significantly relieved, and there have been countless rumors about a possible reunion. However, save for a cordial lunch meeting that Blur's original members had in October 2007, there have been no official reports regarding the band's current status.