Here's a rundown of what's available online and in record stores this week. Click each album title to read Spin's review:
The Hold Steady, Stay Positive: Brooklyn's hyper mini-Bosses get a bit too comfy.
Jay Reatard, Singles 2006-2007: Ragingly tuneful obscurities from buzzy young Tennessee scamp.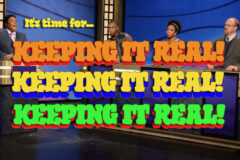 Wire, Object 47: Art-punk geezers recapture their catalog's restless essence.
Daedelus, Love to Make Music To: Offbeat sonic shape-shifter ably dabbles in art of moving butts.
Also out today:
Nas, Untitled