Okkervil River have announced the Sept. 9 release of The Stand Ins, the sequel to their acclaimed 2007 opus The Stage Names, arriving via Jagjaguwar Records.
Recorded in Austin, TX with longtime collaborator/producer Brian Beattie, the forthcoming set will arrive with eleven tracks, including "Lost Coastlines," a duet between singer/songwriter Will Sheff and ex-River member/current Shearwater head Jonathan Meiburg about "the joys and hardships of trying to keep the band together," explains a press release.
And according to Sheff, many of the new tunes are in fact leftovers from The Stage Names' original sessions. "We had so many songs we were excited about that we briefly threw around the idea of just putting out a double record," says Sheff. "Instead, we decided to take a group of songs that fit with each other and turn that into The Stage Names, setting the rest aside for a future release, a Stage Names sequel."
Catch Okkervil River on tour of North America this fall.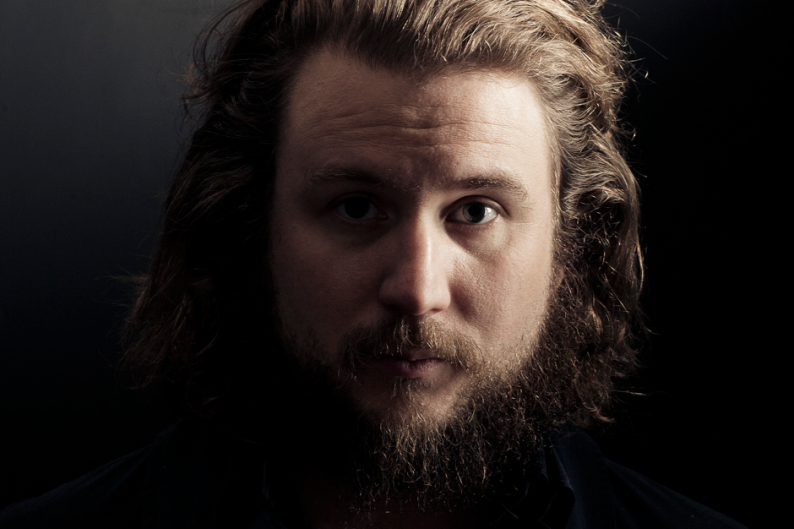 The Stand Ins tracklisting:
1. "The Stand Ins, One"
2. "Lost Coastlines"
3. "Singer Songwriter"
4. "Starry Stairs"
5. "Blue Tulip"
6. "The Stand Ins, Two"
7. "Pop Lie"
8. "On Tour With Zykos"
9. "Calling And Not Calling My Ex"
10. "The Stand Ins, Three"
11. "Bruce Wayne Campbell Interviewed On The Roof Of The Chelsea Hotel, 1979"
Okkervil River tour dates:
9/12, Lawrence, KS (The Bottleneck)
9/13, Omaha, NE (Slowdown)
9/14, Madison, WI (Barrymore Theater)
9/15, Fargo, ND (Aquarium)
9/17, Seattle, WA (The Showbox)
9/18, Vancouver, BC (Richards on Richards)
9/19, Portland, OR (Crystal Ballroom)
9/21, San Francisco, CA (Treasure Island Festival)
9/23, Los Angeles, CA (Henry Fonda Theatre)
9/24, Solana Beach, CA (Belly Up Tavern)
9/26, El Paso, TX (The Blue Iguana)
9/26-28, Austin, TX (Austin City Limits Festival)
9/30, New Orleans, LA (The Republic)
10/1, Birmingham, AL (Matthew's Bar & Grill)
10/2, Athens, GA (40 Watt Club)
10/4, Richmond, VA (The National)
10/6, New York, NY (Webster Hall)
10/7, New York, NY (Webster Hall)
10/8, Northampton, MA (Pearl Street Nightclub)
10/9, Millvale, PA (Mr. Smalls Theatre)
10/10, Buffalo, NY (Tralf Music Hall)
10/11, Montreal, Quebec (Les Saints)
10/12, Toronto, Ontario (Phoenix)