Just after bloated clouds opened up over Manhattan, adding powerful winds and buckets of rain to the already unbearably muggy heat wave engulfing New York City, Jakob Dylan offered fans at the Gramercy Theater a much needed cool off by plucking out the breezy, '60s-tinged tunes off his solo debut, Seeing Things.
Honoring the day of the new record's release, Dylan silhouetted across the stage as a tapestry of stars lit up behind him and the atmosphere switched quickly from sweat-soaked burden to lush country backwoods. Donning a wide hat, his boyish face looked stoic and the beat up old six-string slung over his shoulder provided a look of familiarity — one which many whispered was that of his father, Bob Dylan. But the show was all Jakob's regardless of the hand-me-downs recalling a certain pantheon.
Dylan played a bevy of new tunes off Seeing Things with little banter in between, his raspy but toned voice joining a tight backing band in sharp unison. The stark plucker "Evil is Alive and Well" and the lyrically poignant "Will It Grow" introduced the new record confidently, but loyal fans aligned and swayed for Wallflowers hits like "Three Marlenas" and "The Beautiful Side of Somewhere."
As the venue began to empty, the stifling air rushed in. And as the last notes on Dylan's guitar were drawn asunder from a chord, fans sucked up one last blast of his revitalizing sound before sinking back into the frothy city.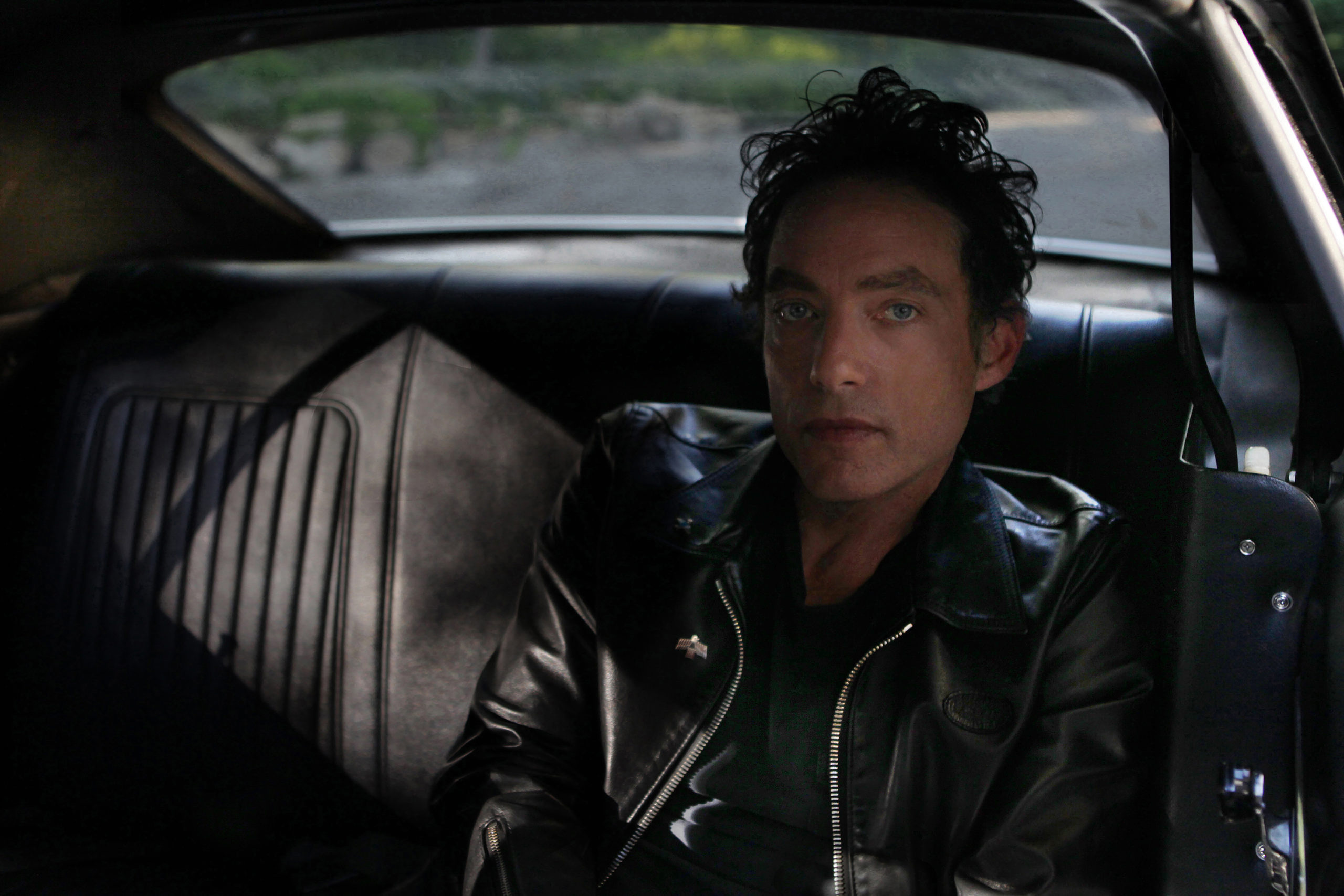 More photos from this show >>>

Jakob Dylan / Photo by Kristina Grinovich
Jakob Dylan / Photo by Kristina Grinovich
Jakob Dylan / Photo by Kristina Grinovich