The Long Winters will return to the studio this summer to record the band's fourth full-length album, a current untitled affair, which, in an exclusive phone interview, creative force John Roderick tells SPIN.com will drop in "early 2009." Hooray!
But, explains Roderick, fans can expect a change of gears, as the Seattle-based songwriter has drifted from his "folk songwriter" methods — as found on 2006's Putting the Days to Bed — picked up a loop pedal and immersed himself in layering track upon track. "[They have] a much looser feel," Roderick says of the 120 one-minute loops he's written in preparation for recording. "[They're] a lot more melodic," and have "more rhythm and feel."
Check out the basic details Roderick shared with us about the new album, and listen to audio highlights from the interview in our player:
— "We'll definitely have it out by early 2009," Roderick said of the forthcoming record's release. (:10)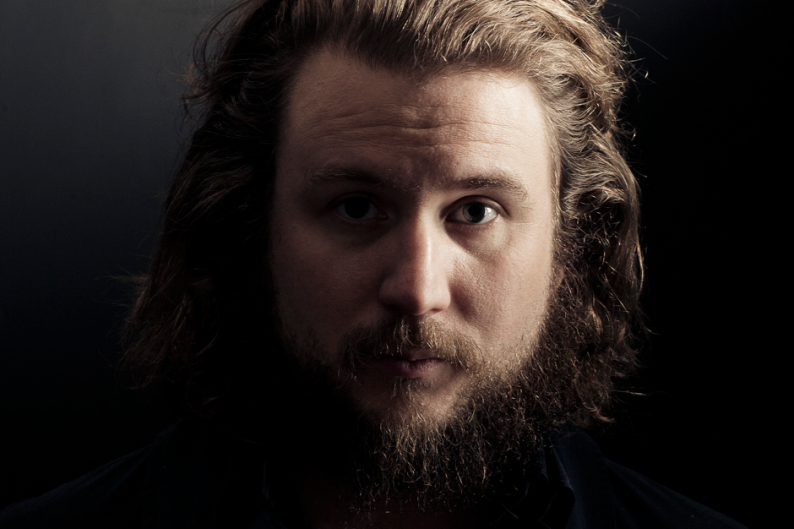 — On the fresh set the Long Winters will be working with John Goodmanson (Wu-Tang Clan, Death Cab For Cutie, Sleater-Kinney), and will begin recording July 6. Roderick and crew will hit studios "around the city of Seattle," including in Goodmanson's new space, constructed in an "old elementary school portable," as well as Death Cab for Cutie drummer Jason McGerr's studio. (:36)
— Currently, Roderick, the Long Winters' sole songwriter, is equipped with "about 120 one-minute-long loops." "We've never gone into the studio with that kind of foundation." (1:32)
— On the "recommendation of David Bazan," Roderick purchased a loop pedal and has switched up his writing techniques, morphing from a "folk songwriter" to a meticulous musician "addicted to process of adding individual tracks." (2:38)
— "It's a little too soon" for an album title, but Roderick tentatively named each of the 120 loops. Titles include "Space Station Problems," "I Don't Want You to Feel Comfortable, I Want You to Come Here," and "Flounder." "Some of those names will actually be the titles of those songs," he says. (3:18)
— The new batch of songs was written over the past year during a tumultuous time in Roderick's life, during which his father died. "There was a lot of going on that kept us from working super fast," Roderick explains. (5:00)
If you're dying to hear the new tunes pronto, catch the Long Winters on a brief tour this summer as they road test tunes in cities down the West Coast, plus at New York City's Battery Park on July 31.
Long Winters tour dates:
7/3, Portland, OR (Wonder Ballroom)
7/5, Seattle, WA (Showbox Theatre)
7/17, San Francisco, CA (Independent)
7/19, Los Angeles, CA (Spaceland)
7/31, New York, NY (Castle Clinton in Battery Park)
More on SPIN.com:
Bonnaroo '07 Flashback: John Roderick of the Long Winters
Artist of the Day: The Long Winters
Long Winters Stranded on Fire Island