In a better universe, Prince would've been the original alternative rocker. Able to play virtually any instrument in virtually any style — funk, soul, R&B, gospel, pop, rock, folk, psych, new-wave — he was a multiracial, pansexual, politically minded, sacredly profane fashion freakazoid who posed in the shower wearing a trench coat and a "Rude Boy" button. Comparatively speaking, the most influential alt-rock icons — R.E.M., the Pixies, and Nirvana, et al. — were flat conventional by comparison. Which is why they're so influential. It's a hoot to start a band by imitating those folks; start a band trying to be Prince at your mortal peril.
Putting aside all the "Artist Formerly Known As" and "Slave" and "Symbol" and anti-rap and jazz-fusion pissiness that has marred the last 15 years of his career, he did make a certain undeniable sense as the choice to headline a festival that started nine years ago as a rock'n'rave refuge from knuckleheads (inspired by 1996's Organic Festival and the 1999 Woodstock fires) and evolved into an efficient, far-ranging franchise of whatever acts across genre that the Goldenvoice braintrust of Paul Tollett, Phil Blaine, Skip Paige (and Sid Z) have been able to corral and program somewhat coherently every year since (except 2000).
So when his Royal Tininess cooed, "You float like a feather / In a beautiful world / I wish I was special / You're so very special," and hit that alterna-clarion, chunka-chunka riff of Radiohead's "Creep," Coachella 2008 had its definitive group-hug, where-were-you-when? moment, as the 50,000-plus seamonster of flesh looked around at each other, eyes bugged in disbelief, convulsing in grins. No, he didn't. Yes, he Yorke-in' did. And in that instant, Prince also gave me the most purely electrifying Radiohead experience I've had since they played New Jersey's Liberty State Park in August 2001 (with the still-standing Twin Towers in the distance). Then he tore off about the 25th mind-scraping, finger-flaying guitar solo of the night. Prince may have gotten $4 million-plus to play here, and he may (or may not) have just had hip-replacement surgery, but the 49-year-old legend came fully strapped with something to prove and gifts to give. He embraced everything about being the weekend's honorary ruler, and his show was a spectacularly arranged overview of his career, as well as a full-blown axe-wagging, rock'n'roll ass-whuppin'.
To open, the Time's Morris Day and Jerome did their "oh-wee-oh" Wicked Witch palace-guard routine (which Black Kids bit yesterday) from "Jungle Love" (which Prince originally played on); a stunning Sheila E. floored the place with "The Glamorous Life" (which Prince wrote) complete with conga solo; and Prince coolly covered Chaka Khan's "I Feel for You" (which he also wrote). He ripped through the anti-nuclear party jam "1999," and you sensed that he was implying its relevance to today's wartime-election situation, and that sense got stronger when he busted out the synth-bomb "Controversy," with its still-outrageous chant: "People call me rude / I wish we were all nude / I wish there were no black and white / I wish there were no rules." When Prince said shit like that at the time — 1981 — I never understood why people goofed on him so hard for it. Sure, it's silly, but it's also a helluva lot more inspiring, and no less loopy, than Hillary Clinton's rictus-grin, 3A.M.-phone call fearmongering and Barack Obama's increasingly transparent faculty-lounge hopemongering and John McCain's hair-trigger, I'll-take-a-bullet-for-you blowhard warmongering. (OK, I know that's a stupidly reductive, bullshit pop-music-writer thing to say, but on the other hand, Prince has done more to get me out of the bed in the morning and try to "make a difference" than any of those three yoyos, though by all means, please vote! And Obama does have his own "Sign O' the Times" magic!).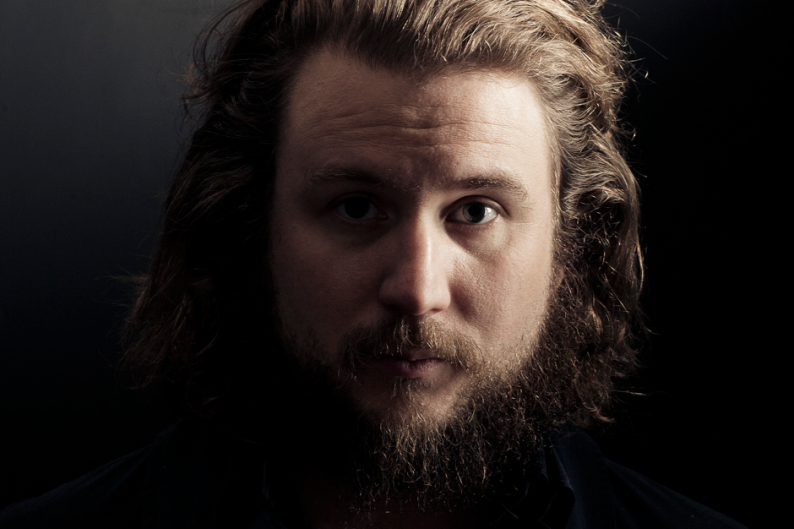 Not to belabor how fucking profound Prince was, but the show, which lasted an hour-and-half, peaked about four separate times, with searing versions of "7," "Cream," "Anotherloverholenyohead," "U Got the Look," an almost spoken-word cruise through "Little Red Corvette," a weird guitar-solo excursion where the band seemed to be jamming on the B-52's "Rock Lobster"; even "Musicology" was a blast, with Prince rapping gleefully. Finally, he stopped for a breath and made his political bent overt, exclaiming, "I am so tired of debates, I don't know what to do!" Then led the crowd in a call-and-response of "War / No more," before kicking into an extended gospel-Hendrix take on the Beatles' "Come Together." And he wasn't finished yet: A costume change into an orange ensemble and a final gallop through "Purple Rain" and "Let's Go Crazy." As the man said, "From now on, this is Prince's house!" You'd be a fool to argue.
It was kinda hard to remember what happened earlier in the day after such a spectacle, but just beforehand on the main stage, Portishead unloaded a devastating, headliner-worthy display of nihilistic lounge-band atmospherics that confirmed their reunion/comeback as the year's most creatively relevant and timely. They've moved away from the soulful, sample-based, torchy swoon of their first two records into an unrepentantly bleak landscape of percussive artillery bursts and creepy static humming, driven by Adrian Utley's versatile guitar-pedal wizardry.
Portishead / Photo by Mark C. Austin
Live, with a six-piece band, it's an overwhelmingly haunting assault. Singer Beth Gibbons has honed that haggard, junkie-era Billie Holiday rasp down to a coil of anger rather than despair, and sonic auteur Geoff Barrow now backs her with a relentless, drumming rumble instead of his usual sensual turntable drama (though they did unveil flawless, slightly tweaked versions of standards "Sour Times," "Roads" and "Glory Box"). The highlight might've been "Wandering Star," when Gibbons, backed by just Utley on guitar (employing needle-nose pliers at one point to scare the shit out of us with some quavering squeal) and Barrow on bass and turntables, wailed "Blackness, darkness, forever," again and again, as her pained face was projected at towering size on the grainy, black-and-white screen. Chilling, to say the least, but despite the seemingly boundless void that Portishead inhabits, their music isn't depressing at all, at least not in the usual, oh-that's-kind-of-a-bummer formulation. They work so hard to capture the vast, alienating expanse of life, and nail it so directly, that you just gape in awe at how their music can jolt you into a deeper emotional state.
Kraftwerk have a marginally more obvious approach, though no less ambitious. Preceding Portishead, the four German engineers, dressed in black uniforms and standing motionless behind laptops, almost looked like they were addressing a stockholder's meeting at the end of the world. They deliberately rolled out the classics — "Trans-Europe Express," "Autobahn," "The Man-Machine" — accompanied by an elaborate video package that probably should be playing at the Venice Biennale next year instead of a music festival. During "Vitamin," 12 enormous glasses of water appeared as Alka-Seltzer tablets slowly dropped into them, fizzing eerily. "Autobahn" rendered automobiles cars as the most suffocating agents of mass delusion ever created. Though it's obvious, of course, there's nothing like seeing Ralf Hutter and crew in person to drive home how the group's entire point is to simultaneously dazzle you and plunge you into a state of utter desperation, even petulant anger, about technology's unstoppable power to facilitate your every whim and suck the life right out of you. Job well done, gentlemen. Where's my secret cache of Vicodin?
Oh yeah, David Hasselhoff was backstage. Cue rimshot.
There were acts on Day Two that didn't attempt to rock the entirety of your world, and despite the ungodly heat, pleasures were abundant.
St. Vincent's Annie Clark walked onto the Gobi stage in the late afternoon, dressed in a papery gray dress over maroon tights, wearing white shades, looking pale and pixie-ish and a bit out of place. But backed by a tight band — violin/clarinet, bass, drums — she got loose and sweaty, knocking her sunglasses away, tossing water on herself, and attacking her guitar with a focused frenzy, at times building up a raga-like Dirty Three-style wall of droning noise. Then she sang "Ring My Bell."
What to make of Stephen Malkmus and the Jicks at this point? The man is still brimming with quirky ideas, more on guitar than lyrically, but he also seems incapable of not meandering into every random cul-de-sac he spies. And Saturday, the sun-baked version of Malkmus was a languorous, directionless creature in a big floppy hat with drummer Janet Weiss trying to restore some rhythmic order to the not-particularly-jamtastic piffle. In some ways, seeing Malkmus drift around, spooling out woolly, detached riffs in the midst of the California desert's proverbial land-development sprawl was totally appropriate, but it was also fairly enervating.
Erol Alkan made his reputation as a guy who helped bridged indie rock and dance music via his London-based Trash party and an MP3 barrage of mash-ups and remixes, but on the Sahara stage he took the big-tent approach, bludgeoning us with bin-rattling techno. Dopey fun, though he seemed almost woozy himself by the last pitch-shift.
Hot Chip may be the most ecstatically geeked-out live group currently working, with singer-guitarist Alexis Taylor, sporting a pastel blue jacket and pink pants, leading a massive post-Alkan crowd that seemed to know every word to dance-pop gems like "Shake a Fist," "And I Was a Boy from School," "Out at the Pictures," and "Over and Over." Fusion keyboard flurries, digital horn blasts, a strangled guitar solo, it was all greeted by a roar. And when they dropped a bit of New Order's "Temptation" into "Don't Dance," the place was up for grabs. By the time they closed out with "Ready for the Floor" — a Brill Building classic recast for pilled-up frequencies — it was amazing to see these mild-mannered mates who just as easily could've turned into Belle and Sebastian way back when, raise the roof like Sasha & Digweed, circa 1997.
Islands' Nick Thorburn wore white facepaint, light blue wrist bands, a straw hat, white shoes, and an intensely distracted expression, but still wasn't the most unhinged character onstage during the Canadian indie eccentrics' set. That would be underground, motormouth MC Busdriver, who hit the deck to rip his twisted verse from "Where There's a Will There's a Whalebone," while two violinists sawed away.
Finally, Yo Majesty, who in a better universe would be trading ideas with Prince, since even in his "Head" days, he had nothing on this scowling, hooting, barking lesbian MC duo that's clawed its way out of Tampa, Florida to introduce us all to their "Kryptonite Pussy." With a crew of two dancers, one "referee," and a DJ pumping out a steady bounce of electro-crunk delirium, a small, early-evening crowd got nasty, or at least watched Shunda K and Jwl B get nastier than we'll ever imagine. 2 Live Crew? Forget it, these ladies would throw their dicks in the dirt.