It's uncensored, so if you're focused, you might see a nipple," says Marion Raven, introducing her video "Heads Will Roll" on the online network No Good TV.
Actually, you don't have to pay very close attention at all. The clip, in which Raven sings atop a writhing mass of women, features several areolas — although, as Raven points out, none of them are hers. "And we do have a version without the nipples," she adds.
If you're focused, you might see topless women in a lot of music videos these days — though not on your television. NGTV's Dirty Music Video channel has emerged as the Internet's leading provider of T&A-filled music clips — from the naughty schoolgirl fantasy of EndeverafteR's "Baby Baby Baby" to the simulated oral sex (lesbian, naturally) of Circus Diablo's "Loaded" to Everclear's blasphemous "Hater," in which Jesus is portrayed as a hedonistic cad. "We won't show X-rated stuff," says BenjieGordon, No Good's head of music programming. "We don't mind nudity, but no penetration."
"No Good TV takes the point of view that you're a grown-up, and you can edit yourself," adds Kiss' Gene Simmons, an investor in the site. "We don't do pedophilia andbestiality, but that's about it." Even on that last point, NGTV pushes the envelope. The clip for Nick Cave's Grinderman track "No Pussy Blues," for example, juxtaposes footage of Homo sapiens hookups with hot giraffe-on-giraffe action.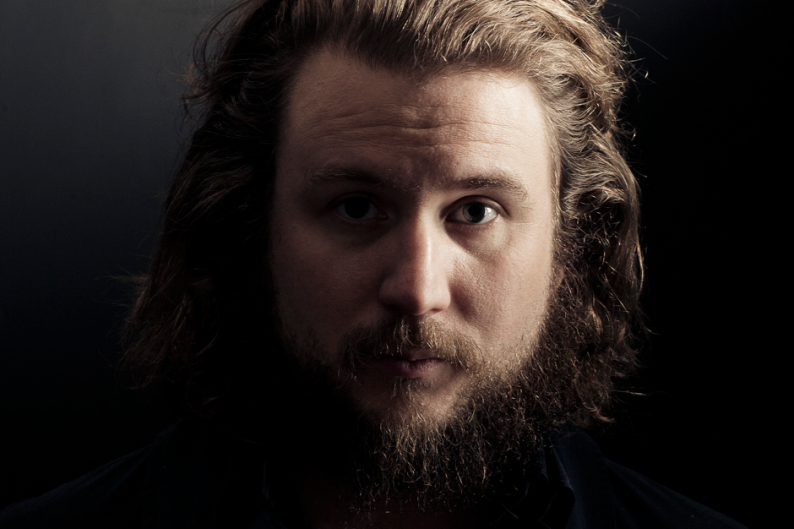 Given that MTV (and to a lesser extent VH1 and BET) broadcast more reality-show marathons than actual music videos — much less potentially offensive ones — the Web has become a petri dish for R-rated experimentation. Over the past couple of years, artists as diverse as Britney Spears, Marilyn Manson, and 50 Cent have released "uncensored" clips online. Recent highlights include videos featuring girl-on-girl makeout sessions (Simian Mobile Disco's "Hustler"), stomach-churning torture porn (the Wildhearts' "Destroy All Monsters"), and webcam stripping (Pittsburgh Slim's "Girls Kiss Girls").
How to explain this boom in titillation? It attracts curious eyeballs, duh, and lots of them. "It's a staple of what we do," says Allen Kovac, president of Eleven Seven Music, which has adopted the provocative-video approach for several of its artists, including Everclear and Buckcherry. "It's a way of having an audience without asking radio to create one." Given the ease of finding both filth and free music online, maybe the most shocking thing about this trend is that it didn't happen sooner.
The idea of making an "uncensored" video, one that MTV would never play, is as old as MTV itself. Duran Duran, whose rise to superstardom was aided by the network, shot a version of "Girls on Film" that clearly had no chance of making it past the censors. David Bowie surely knew that including his own bare ass in the "China Girl" clip would keep it off the air. These versions were made not just in spite of, but also because of MTV's unwillingness to play them. Their existence created a buzz, and their occasional showings, at clubs or on late-night cable, lent the artists a hint of edginess.
Even today, mainstream Web portals like AOL and Yahoo won't touch these kinds of uncut clips — not that any of this nudity-filled footage is made with prime-time viewing in mind — but sites like Dailymotion.com and Spike TV's iFilm channel make them available to anyone with a high-speed Internet connection. Buckcherry's "Crazy Bitch" even had its world premiere on punk-porn portal SuicideGirls.com, part of a carefully orchestrated viral marketing plan. "Those were some of the funniest marketing meetings I've ever sat in," says Katie McNeil, Buckcherry's manager at the time. "Never in my life had I heard people say things like 'We're getting a lot of hits on Drunken Stepfather andDumpstersluts.com.' "
"Crazy Bitch," widely credited for launching the current trend of uncensored videos, is a case study in how much promotional heft a smutty video can have. After struggling to replicate the success of their first and last hit, 1999's paean to cocaine, "Lit Up," Buckcherry returned in 2006 with "Crazy Bitch." The chorus alone — "You're a crazy bitch / But you fuck so good I'm on top of it" — made it a tough sell for any mainstream outlet. The video, which featured strippers dancing, grinding, and, well, stripping, was shot for just $5,000 at Los Angeles' Key Club. (Shooting without real actors has a downside: The group and their label were sued in 2006 by a minor who claims she was coerced into baring her breasts in the clip.) After it spread swiftly around the Internet, satellite and eventually terrestrial radio began spinning a heavily edited version of the song. By early 2008, Buckcherry's latest album, 15, had sold a million copies. "It was never intended to be a single," says McNeil. "It was just meant to reconnect with their audience. We knew that if we made a dirty video, people would want to see it."
Some might call these videos a cheap marketing gimmick, but others consider them a great opportunity. "We realized MTV wasn't going to play our video because we ain't female and we ain't 16," says Circus Diablo's Billy Morrison. "So we wrote the song we wanted to write, and told the tale we wanted to tell." He pauses. "Which happened to include chicks running around naked."
More on SPIN.com:
Watch the videos featured in this story