In an attempt to prove that musicians aren't just products of sex, drugs and rock'n'roll, SPIN.com has gathered together an eclectic group of literary-minded musicians to participate in our monthly online book club. Each month, a different artist will select a book that has impacted his/her music career and our club will read and discuss. We bring you the highlights. CURATED BY EMILY ZEMLER
This Month's Selection:
An Anthropologist on Mars, by Oliver Sacks, 1998
BUY FROM AMAZON
Selected by:
Dessa Darling, solo artist on Doomtree Records
Reason for Selection:
"An Anthropologist on Mars compelled me because of the unusual vantage point from which it examines art, intelligence, mania, and memory. Neurologist Oliver Sacks presents the case studies of seven patients, among them a painter who lost his color vision in a crash; an autistic savant; an immigrant tormented by his photographic memory; and a surgeon with Tourette's syndrome. The read is fascinating for the science it imparts, and for the true stories of the artists who seem to be at odds with their own design."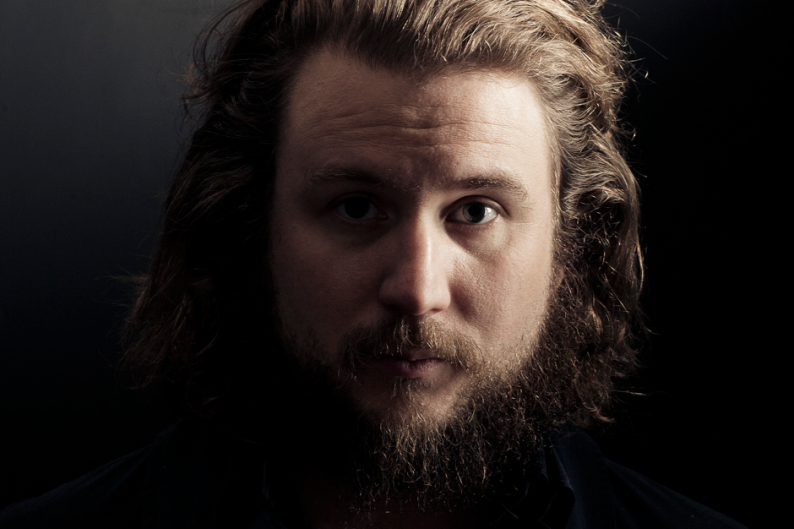 Discussion highlights:
"I loved a lot of things in this book. I'm not a big science/non-fiction reader so once again, when I found out what book we were going to be reading, I felt intimidated. I read quickly and I read a lot. But as I'm out on the road right now and have been since June, I feel like my mind is mush. But this book didn't feel over my head (the way Cosmic Serpent did) and perhaps this is what makes Sacks such an interesting, accessible writer, even though his subjects are so medical/clinical from the outside. Somehow he made reading about people who lost their sight and their ability to see color, and their ability to make new memory (due to a grapefruit sized tumor on the frontal lobe of a hippie-turned-Hare Krishna) seem sweet and endearing, and not completely tragic." — Tegan Quin, Tegan & Sara
"I have a close friend who is paralyzed down half of his body due to an accident he had while swimming out on the Jersey shore on the last day of summer back in 2004. He dove directly into a sandbar and did so much damage to his neck and spinal cord that it's an absolute miracle he's alive today. He spent over a year in a hospital going through tons of surgical procedures just to allow him to function on some level again. Today, he is paralyzed down half his body and still goes through tons of complications with his health, but he's bravely pushing through. He sees the world in a way that makes me jealous, and when he talks about his accident, you can see how much it has influenced him to do the things he's decided to in his life. When reading this book, I felt like Sacks could have evaluated my friend, Andrew, and included him as the eighth paradoxical tale. This book hit me in the same way that Andrew's life hit me, and I'm actually excited to pass it on to him 'cause I think he'll enjoy it just as much as I did." — Ryan Hunter, Envy on the Coast
"How counterintuitive to strengthen a segment of your character, or senses, you can hinder or destroy another! I'm not ready to destroy an eye yet, but seriously considering a semi-permanent eye patch. What unexpected adaptation will I be compensated with?! Increased agility and stamina are high in my hopes, and I'm looking into a sixth sense or fourth dimension awareness. In short, this book has captured my imagination. I can't read far without running off in all directions. Thanks to you scientific non-fiction readers for leading me where I would never otherwise tread." — Shawn Harris, The Matches
"My favorite thing about this book is best summed up, I think, by the quote at the beginning: 'Ask not what disease the person has, but rather what person the disease has.' Sacks seems to approach this book, less as a neurologist studying cases, and more as a person studying people. His scientific explanations are really interesting to me, but I tend to find myself more focused on the lives of these people. He doesn't put them on a pedestal for having a disability, for trying in trying times (which is really sort of a condescending thing anyway), but makes them very real, allowing the tragic, pathetic, painful, and hopeful to show through but not at all in a kitschy human-interest story sort of way. He really seeks to be, and has a real gift with understanding them." — Dave Smallen, Street to Nowhere
"I found it enlightening to discover how these 'disabilities' or 'accidents' in one area of these individual's lives enhanced other areas. It was interesting, as well, that the body and mind, in some cases, will mutate and change to support that person's well-being when tragically faced with an unexpected defect due to accidents or nature's hand. It was inspirational and educational, for example, to find the color-blind artist re-accustom himself to a new, unfamiliar environment to find beauty and even more motivation and inspiration in his loss." — Meg Frampton, Meg & Dia
"I've been reading Sacks for a longtime, 20 years maybe, and what I like about him is that he approaches people with neurological illness as though they are people first, not just collections of physical complaints. A good example of this, for people who want to know more, is Awakenings, a real masterpiece of the form." — Rick Moody, author and honorary book club member
"I think this may very well be one of my favorite books of all time. Sacks has the ability to write for the common human as well as his contemporaries in various field of brain science (I assume, of corpse). I was involved to the level of tears to cheers with his subjects. I was fascinated from page one. Enraptured. Even the technical aspects (footnotes, what have you) were mostly edible to my mediocre brain. I felt as though I had gotten to know each character personally through his experience with them. I haven't cried so hard since Terms of Endearment. My newfound yearning for experience vs. end result has been catapulted into oblivion by this book. My Christmas list is only one partial sentence long: Everything by Oliver Sacks. Who ever knows what they are truly capable of unless they ditch the crutches and dive head first into the void." — Justin Pierre, Motion City Soundtrack
"I really enjoyed reading this book and haven't read anything else by Sacks. I was re-telling the story of the surgeon with Tourette's to a friend who laughed when I mimicked the surgeon's compulsion to coo like an owl. I guess it is funny, though. I didn't re-enact it to make him laugh; I was merely trying to paint the picture. I felt bad for these people. Sacks did do a great job in making the direst of situations seem hopeful or optimistic, but truthfully, the stories wrecked me. He's a vivid storyteller — even though at times (especially with the footnotes) it read a little bit like a text book." — Isaac Lekach, Acute
"I was most intrigued by Oliver's lifestyle and how amazing it must be to develop relationships with these people and be able to study and help them understand their anomalies. I love a good short story, so this was a See's chocolate box for me. Each story was so personal and moving. The book was an empathetic, conjuring collection of the unique possibilities of existence. It IS amazing how our other senses acclimate and/or adapt to our disabilities — sort of like plugging your nose while taking a tequila shot." — Drew Roulette, Dredg
Next month's selection:
Wanna read the next book along with the SPIN.com book club? Pick up Alan Lightman's Einstein's Dreams, (BUY FROM AMAZON), selected by Drew Roulette of Dredg, and then check back here next month to see what the musicians thought and voice your own opinions!