Early this fall, White Stripes drummer Meg White canceled the Detroit-bred duo's lengthy U.S. jaunt in support of Icky Thump due to her acute anxiety. And now, in an interview with The Los Angeles Times, frontman Jack White explains the band may stay off the road if her condition persists.
"Idon't know," Jack White said, responding to queries about when the bandwould return to touring. "I guess it's up to Meg. The Beatles did it[quit touring but continued as a band]. I'm joking, but if we didn'tever tour again it wouldn't matter to me."
Continuing, Whiteadded: "There are so many different aspects to being creative that itdoesn't matter if one component is changed. It's been changing all thetime since the band started… If something [touring] isn't working foryou and it's detrimental to you, then you have to figure out a new wayto attack it, a new way to look at it. I think that's what Meg'sdoing." [Via NME.com]
Rollins to Hit Road with 'Provoked'
Mr. Opinionated himself, the IFC talking head and screaming punk force also known as Henry Rollins, has announced a nationwide tour dubbed Provoked: An Evening of Quintessentially American Opinionated Editorializing and Storytelling,set to deliver his thoughts, anecdotes, and more to audiences inAmerica's eastern half. Kicking off in Birmingham Feb. 19, Rollins'tour will then hit 21 cities like Baltimore, Pittsburgh, andIndianapolis.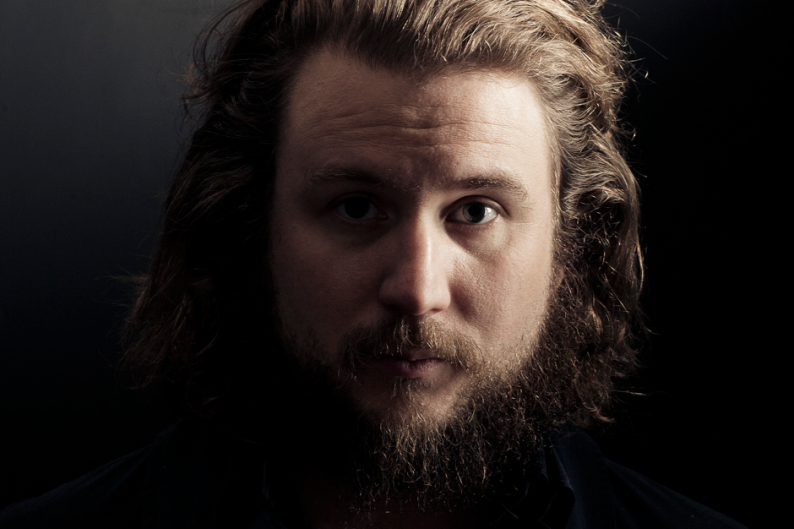 Henry Rollins tour dates:
2/19, Birmingham, AL (First Avenue)
2/20, Chattanooga, TN (Hayes)
2/21, Raleigh, NC (Lincoln)
2/22, Asheville, NC (Orange Peel)
2/23, Athens, GA (400 Watt)
2/24, Knoxville, TN (Bijou)
2/26, Baltimore, MD (Sonar)
2/27, Brooklyn, NY (Warsaw)
2/28, Brooklyn, NY (Warsaw)
2/29, Atlantic City, NJ (House of Blues)
3/1, Providence, RI (Lupo's)
3/2, Montreal, QC (Le National)
3/4, Rochester, NY (Harro)
3/5, Pittsburgh, PA (Rex Theater)
3/6, Indianapolis, IN (Egyptian)
3/8, Memphis, TN (New Daisy Theatre)
3/11, Tulsa, OK (Cain's Ballroom)
3/12, Lincoln, NE (Rococo)
3/13, Des Moines, IA (Val Air Ballroom)
3/14, Sioux Falls, SD (Orpheum Theatre)
3/15, Fargo, ND (The Venue)
Wilco Unveil Hometown Residency
To warm up for these recently added tour dates in early 2008, Chicago-based rockers Wilco will perform a five-night hometown residency at the Riviera Theatre starting Feb. 15. According to frontman Jeff Tweedy, the band, on the heels of releasing the acclaimed effort Sky Blue Sky,"will attempt the 'complete Wilco' and try to clear out the dustycorners of the catalog that we haven't attended to in a while."
Wilco tour dates:
2/15, Chicago, IL (Riviera Theatre)
2/16, Chicago, IL (Riviera Theatre)
2/18, Chicago, IL (Riviera Theatre)
2/19, Chicago, IL (Riviera Theatre)
2/20, Chicago, IL (Riviera Theatre)
Blow, Mirah Tour, Team for Gigs
Northwest-based sisters in musical arms Mirah and Khaela Maricich, a.k.a. the Blow,will team for a tour in early 2008. The shows, all slated to hitCalifornia outposts San Francisco, Santa Cruz, and Los Angeles, willfollow a sole 2007 gig from the Blow, and a spattering of performancesfrom Mirah, who will hit cities like Boston, New York and Washington,D.C. with her backing band Spectratone International in January. [Via Pitchfork]
Blow/Mirah tour dates:
1/22, San Francisco, CA (Great American Music Hall)
1/23, San Francisco, CA (Great American Music Hall)
1/24, Santa Cruz, CA (Rio Theatre)
1/25, Los Angeles, CA (Henry Fonda Theatre)
The Blow tour dates:
12/15, Portland, OR (Doug Fir)
Mirah and Spectratone International tour dates:
1/9, Seattle, WA (Tractor Tavern)
1/11, Boston, MA (Boston Museum of Fine Art)
1/12, New York, NY (Joe's Pub)
1/13, Brooklyn, NY (Southpaw)
1/14, Philadelphia, PA (World Cafe Live)
1/16, Washington, DC (Kennedy Center)
1/24, San Francisco, CA (Great American Music Hall)
1/26, Los Angeles, CA (Henry Fonda Theater)