Say Anything, Hellogoodbye, Young Love, and Polysics are steaming through the country on the inaugural MySpace Music Tour, and Say Anything's Jeff Turner has been keeping us posted. Here's his tour blog:
10/22, Milwaukee, WI:
Today we are in one of the creepiest venues I've ever played — the Eagles Ballroom. There is a "haunted" pool in the basement that is chained up and locked away with a boiler room next to it and up top is the second to last stage Buddy Holly ever played. Polysics and I went to the basement and snuck around the boiler room, it was so funny messing around with them. It was a great show and as creepy as it was, we still tried our best to rock everyone. After the show we went to a bar and we got wasted with Polysics and Young Love. Fumi and Hiro (bassist and guitarist for Polysics, respectively) were there and were so much fun to hang out with.
10/24, Chicago, IL: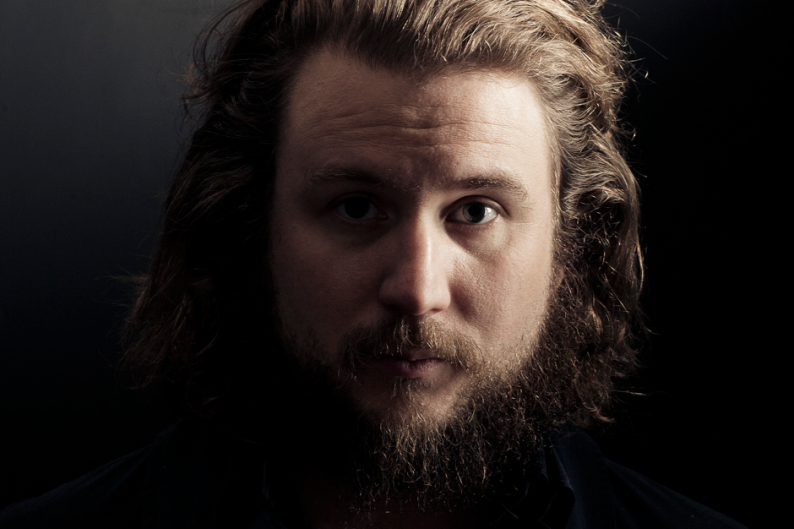 I awake to giggles and a flash and when I open my eyes Kayo (Polysics keyboardist) is sitting there looking at me and Hiro is taking pictures of me. It was ridiculous. Kayo and I have been hanging out a good amount and Fumi has been helping us with talking since Kayo doesn't speak much english. I'm taking her on a date soon, you'll see.
10/25, Detroit, MI:
Tonight we expected big things and tonight we received big things. Let me start off by saying the show was really great. Once we got off stage, though, the fun began. We go back to the bus and this girl that we expect at every Detroit show was waiting. She was drunk out of her mind and with two normal friends (that were very nice by the way). She ended up drinking even more than we expected and decided to take her shirt off for a homeless guy outside of the bus. I must say, it was an interesting night… she also said that Saosin is better than us… hmm… interesting.
10/27, Moon Township, PA:
Today we are at Robert Morris University in a giant gym. Our dressing rooms were locker rooms, so it felt like I was getting ready to play a basketball game all day. The show was fun and the place was very big so it looked half full. It was still amazing and I flirted with Kayo like crazy. I really like her a lot actually and it's starting to show through, but I feel like she has the same feelings for me.
10/28, Atlantic City, NJ:
I started off the day strong and ran up four flights of stairs to get to the House of Blues, which was located right on the boardwalk. Then I sound checked and went straight to the casino to win some money. We played black jack for a while and I went up $110, which was amazing. But I was having so much fun that I decided to keep playing and came back just $10 on top. We played the show and everything went great. I hung out with Kayo and Polysics at their merch table (if you can't already tell, I really like those guys a lot, such a good band and they are great people). After the show we went to the casino again where I ended up losing $70 while Kayo just watched with amazement. She should have told me to stop!
10/30, New York, NY:
Today's venue [Hammerstein Ballroom] is INSANE! It is giant and has great sound. I was happy for Polysics because they had a lot of fans there that knew the words and lots of people taking pictures of them. Their label was there all night and lavished them with sushi and some other great food. Our show was pretty amazing — potentially one of the best we've ever played. After the show we went to this bar called Angels and Kings and had a great party.
10/31, Allentown, PA:
HALLOWEEN! We dressed up as thugs with tall tees, sweat pants, headbands, and sunglasses — you name it we had it. The show was good, small venue, so those are always fun.
11/1, Providence, RI:
We went to the mall today after sound check… and I bought a Joy Division 12 inch for Hiro, just a gift to tell him thanks for everything so far. I also bought Lisp, our merch guy, a Friday the 13th action figure. I got a Placebo CD and a Death Cab for Cutie EP that I have always wanted. This night's show was really awesome and the crowd was something to brag about. I love hearing them sing the new songs. It makes us all smile.
On the Web:
MySpace Music Tour
sayanythingmusic.com