Yesterday afternoon, a post appeared on Radiohead's Dead Air Spaceweb site, hinting that an event of some sort was going to air at "10 PMGMT." "There will be something on the box tonight," the post read."It's another test… but right now we are entangled in cables. However,weather permitting, our technical experts will resolve theentanglement." A few specifics regarding apt viewing software followedand just hours later those who tuned in at the specified time (5 PMEST), watched as a video cast appeared illustrating Thom Yorke as DJ,spinning records and manipulating sounds while visuals ran across thescreen.
But the real treat was the next video offering: Acover of Bjork's "Unravel." Recorded live from what appears to be theband's studio, the cover places Thom at the piano, plucking thecascading melodies while the rest of band add sonic trappings. The clipends with a chalkboard and presumably Thom's hand (hey, the arm'sshort) penning the phrase, "To whom it may concern," before scrawling,"I give up." Decipher that, Radiohead-heads! [Via thedailyswarm.com]
Coachella 2008 Dates Unveiled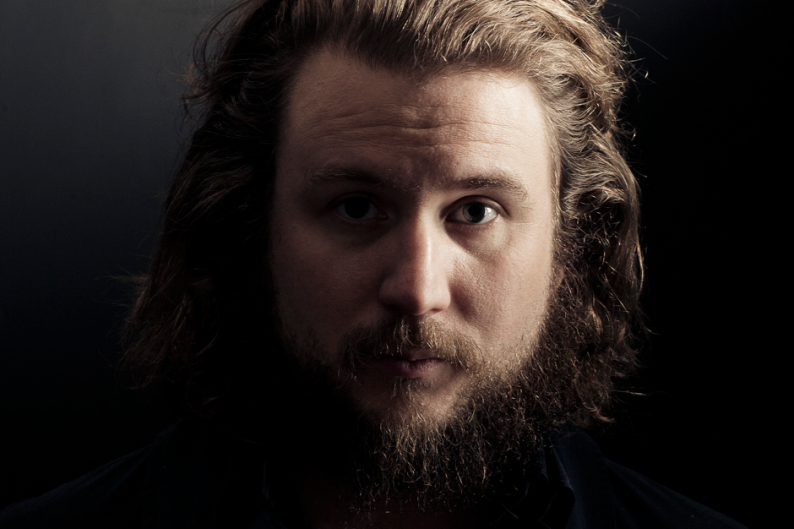 Mark your calendar! Both The Daily Swarm and The Desert Sun have posted dates for SoCal's premier music festival, Coachella,and organizers are keeping the three-day format that began with thisyear's installment. Expect to be preoccupied with, you know, a fewhundred of your favorite bands the weekend of April 25-27, 2008. Thefestival line-up remains a mystery, but if the impressive collection ofpast performers is any indication, the festival's ninth edition won'tbe one to forget. Hey, maybe My Bloody Valentine will be there — that'd fill the now obligatory band-reunited-onstage-at-Coachella quota.
Alsoannounced: A second edition of Stagecoach, the country festivalorganized by the same folks who put on Coachella. It'll take over theEmpire Polo Grounds on May 3-5, 2008, the weekend after Coachella. TimMcGraw and Carrie Underwood will headline.
Nirvana's Novoselic Details Cobain's Hygiene
Possibly to exercise his editorial superiority over Courtney Love, former Nirvana low ender Krist Novoselic has taken to the web, blogging via Rain City paper Seattle Weekly's web site,and subsequently revealing a few personal details about his formerbandmate and pal, Kurt Cobain, and the band's ubiquitous hit, "SmellsLike Teen Spirit."
"Kathleen Hanna (Bikini Kill, Le Tigre)wrote 'Kurt Smells Like Teen Spirit' on Kurt's apartment wall,"Novoselic's blog entry reveals. "I recall seeing it and thinking, 'Toomuch cheap red wine!' I don't know why she wrote it, but I know forsure that Kurt Cobain did not have any odour [sic] problems. Eventhough his place was a mess, he took care of his hygiene. This personwould soak in the bath night after night only listening to the Beatles."
Thehirsute, politically minded bassist — check out his rambles on anarchy– who has been performing alongside Flipper on the band's tour, alsodished on a recent interview with music television network Fuse, andhis hesitancy to discuss Nirvana. "I don't do a lot of Nirvanainterviews. I could do a documentary interview about the band everyday,forever! For better or worse, the digital revolution is the greatleveler. You don't need the volume of knowledge regarding shutterspeeds, light conditions for film stock or other expensive aspects ofcelluloid." Um, exactly… [Via Pitchfork]
Ben Sherman, Gibson Help VH1 Save the Music Foundation
In an effort to aid VH1 Save the Music Foundation,a project aiming to restore music education to America's public schoolsand to raise awareness of music's positive impact, Brit label Ben Sherman and guitar specialist Gibsonhave teamed to create an exclusive line of guitars celebrating Britculture. The 20 one-of-a-kind six-strings, designed in cooperation withfamed guitar artists Philippe Dubreuille, will be auctioned off via BenSherman stores in New York, Los Angeles, Las Vegas, and San Franciscoand all proceeds will benefit the foundation. To view the guitars, headto your local Ben Sherman store, or check out bensherman.com.
You can also donate to Save the Music when you subscribe to Spin. Click here for more info.