John Darnielle of the Mountain Goats / Photo by Eric Nowels
John Darnielle and crew, collectively known as the Mountain Goats, have announced the release of Heretic Pride, the band's sixteenth studio album to date and follow up to 2006's acclaimed set, Get Lonely,due Feb. 19 via 4AD. And though the new LP — produced by JohnVanderslice and Scott Solter at Prairie Sun Studio — is now complete,Darnielle is adamant about its delayed release. Why, you ask? Well,according to a band web site post, legendary arena rock gods Queen are to blame.
"Weare really excited about this album, and we wish it were out right now,but there is a law against releasing albums in December unless you areQueen. Any album you see released in December is actually by Queen, nomatter what it says on the cover," Darnielle wrote. "Then in Januaryeverybody is recovering from having listened to too much Queen. Hence,February. See you then!"
When the Queen-filled holiday season passes and Heretic Pridedrops fans will finally come ear-to-speaker with guest appearances fromSt. Vincent's Annie Clark, Superchunk's Jon Wurster, longtimecollaborator Peter Hughes, Franklin Bruno, Erik Friedlander, and theBright Mountain Choir.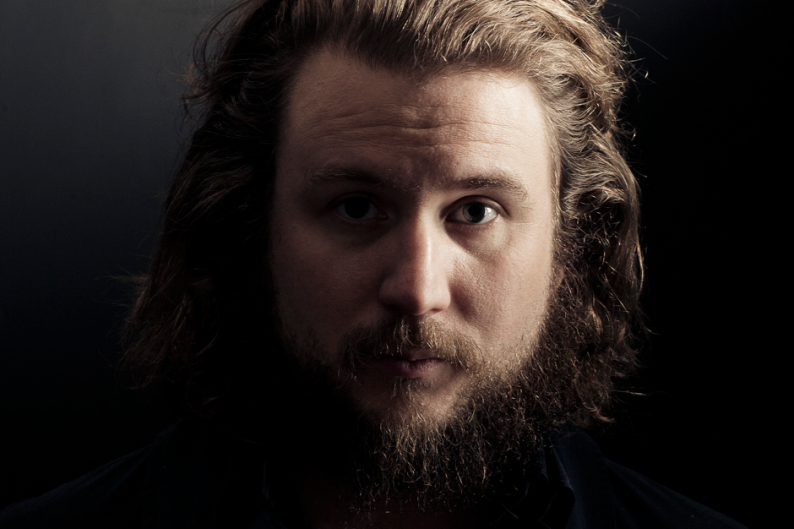 Heretic Pride tracklisting:
1. "Sax Rohmer #1"
2. "San Bernardino"
3. "Heretic Pride"
4. "Autoclave"
5. "New Zion"
6. "So Desperate"
7. "In the Craters on the Moon"
8. "Lovecraft in Brooklyn"
9. "Tianchi Lake"
10. "How to Embrace a Swamp Creature"
11. "Marduk T-Shirt Men's Room Incident"
12. "Sept. 15 1983"
13. "Michael Myers Resplendent"
Rivers Cuomo Unveils 'Alone' Tracklisting
Weezer fans lookin' to get personal with frontman Rivers Cuomo Dec. 17 when Geffen unleashes Alone – The Home Records of Rivers Cuomo, can expect a few old gems as well as a plenty of previously unheard tunes from the 17-track set, NME.com reports. With demos of classics like "Buddy Holly," Alone will also offer obscure songs from the "Black Hole" sessions behind 1996's Pinkerton,as well as tunes like "Lemonade," "The World We Love So Much," "I WasMade for You," "Lover in the Snow," and "Who You Callin' Bitch?"courtesy of the bespectacled Harvard graduate. And if your eyes are set on a collective band effort you're in luck – Weezer's sixth album will arrive April 22, 2008.
Alone – The Home Records of Rivers Cuomo tracklisting:
1. "Ooh"
2. "The World We Love So Much"
3. "Lemonade"
4. "The Bomb"
5. "Buddy Holly"
6. "Chess"
7. "Longtime Sunshine"
8. "Blast Off!"
9. "Who You Callin' Bitch?"
10. "Dude, We're Finally Landing"
11. "Superfriend"
12. "Lover in the Snow"
13. "Crazy One"
14. "This Is the Way"
15. "Little Diane"
16. "I Wish You Had an Axe Guitar"
17. "I Was Made for You"
Wu-Tang Clan Reveal 2007/2008 Tour
Awww, telling from a string dates on sale at Ticketmaster.com, Ghostface and his Wu-Tang brothers in arms have quashed the release date beef and are now — as RZA puts it — gearing up "to make mad cream" with a U.S. tour behind the release of 8 Diagrams, the collective's ground-breakingnew LP due Dec. 11. The winter tour, set to roll out in MinneapolisDec. 16 and hit cities like Seattle, Las Vegas, and New York, isexpected to expand with additional performances in 2008.
Wu-Tang Clan tour dates:
12/16, Minneapolis, MN (First Avenue)
12/20, Denver, CO (Fillmore)
12/23, Hollywood, CA (House of Blues Sunset Strip)
12/30, Seattle, WA (Showbox)
1/3, Las Vegas, NV (House of Blues)
1/10, Philadelphia, PA (Electric Factory)
1/12, New York, NY (Hammerstein Ballroom)
1/25, Miami Beach, FL (Jackie Gleason Theater)
1/26, St. Petersburg, FL (Jannus Landing)