Despite Morrissey's claims stating his current tour would be the last "for the foreseeable future," Merck Mercuriadis, manager of the ex-Smiths mouthpiece, reveals Moz will return in 2008 with two new albums, a studio LP and a greatest hits collection, and a supporting tour. "He'll be back out in January," Mercuriadis told Billboard.com."We'll then take a short break and then start again in March." Thoughno specifics have leaked, Morrissey, who ended his previous contractwith Sanctuary, is in the process of meeting with labels to distributethe forthcoming albums.
Stephen Malkmus and the Jicks Detail New LP
Musicians love flocking to the web to reveal details of theirforthcoming works, often without their label's knowledge. And with Stephen Malkmus and the Jicks' forthcoming album, previously confirmed to drop via Matador in March, this seems to be the case as a band website post states the new set will be titled Real Emotional Trash,something a label spokesperson told SPIN.com is "news to all of us here[Matador]." But while Malkmus and crew continue their escapades acrossthe internet superhighway, the spokesperson confirmed the new recordwas "recorded by TJ Doherty at Snow Ghost Studios in Whitefish,Montana" and is the first set featuring ex-Sleater Kinney stickswoman Janet Weiss.Though details have yet-to-be announced, the band's website postreveals a "tour of the USA" will be "co-in-side-ing" with the album'srelease.
Nick Cave & the Bad Seeds Unveil 'Dig Lazarus Dig!!!'
After a three-year break, seminal Australian rocker Nick Cave has returned to the Bad Seeds to release Dig Lazarus Dig!!!, their 14th album to date slated to arrive stateside March 3. As confirmed in a band MySpace post,the fresh set was recorded over the summer at State of the Ark Studiosin the London suburb of Richmond, and produced by Nick Cave & theBad Seeds and Nick Launay, the latter who also joined for the band'slast effort, 2004's Abattoir Blues/The Lyre of Orpheus. Also,a few collaborators join for the effort, including Brits Tim Nobel andSue Webster. A North America tour, though currently no dates have beennailed down, will follow the new album's release.
Jack Johnson, G. Love Tunes On Live Bonnaroo, Vegoose CD
Brushfire head Jack Johnson, and label artists G. Love & Special Sauce, Matt Costa, Money Mark, and ALO all contribute tunes to Thank You. Goodnight: Live Tracks from Bonnaroo and Vegoose,a collection of songs recorded live from, you guessed, the Tennesseefarmlands of Bonnaroo to the desert glitz of Las Vegas' Vegoosefestival. The collections, slated to drop Nov. 6, will be available viastateside independent music stores, and the artist's web sites. What'smore, is fans can preorder the disc starting today (Nov. 2) at bothBonnaroo and Vegoose's websites, and all those who preorder the albumwill be automatically entered to win a grand prize package ofBrushfire's full artist catalogue, plus two guest VIP tickets forBonnaroo 2008.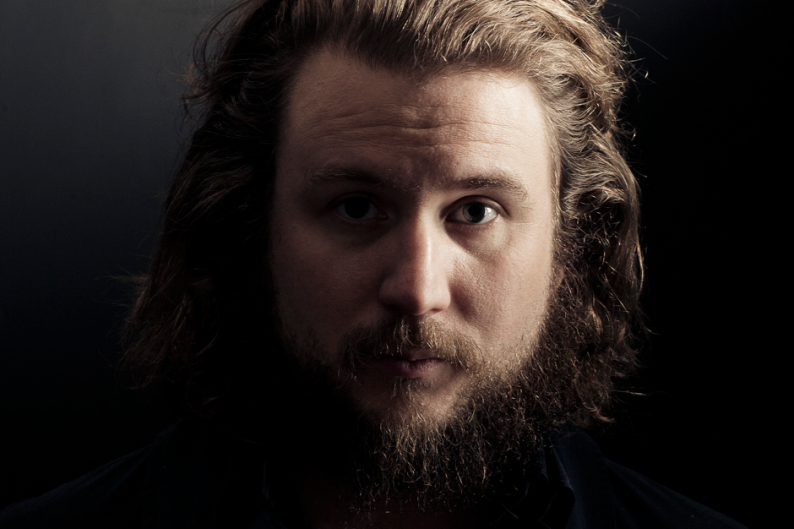 Thank You. Goodnight: Live Tracks from Bonnaroo and Vegoose tracklisting:
1. "Take You There" – G. Love and Special Sauce (Bonnaroo 2006)
2. "Wasting Time" – ALO (Bonnaroo 2005)
3. "Staple It Together" – Jack Johnson (Bonnaroo 2005)
4. "Songs We Sing" – Matt Costa (Vegoose 2006)
5. "Color of Your Blue" – Money Mark (Vegoose 2006)
6. "Constellations" – Jack Johnson (featuring Dan Lebowitz/Vegoose 2006)
7. "Hot Cookin'" – G. Love and Special Sauce (Bonnaroo 2006)
8. "Barbeque" – ALO (Vegoose 2006)
9. "These Arms" – Matt Costa (Vegoose 2006)
10. "Island Style" – John Cruz (Featuring Jack Johnson/Bonnaroo 2005)