White Strips axe-shredder Jack White has recorded a song for a project spearheaded by Bob Dylan, aiming to put music to seminal country troubadour Hank Williams'final lyrics — many recovered in a brief case at the time of hisdeath. "This project started when Bob Dylan acquired the 'lost' HankWilliams songs," bassist Dominic Suchyta, who played with White on the new track, told Pastein a recent interview. "Essentially, the lyric sheets Hank died with inhis briefcase. Jack is my oldest friend, we talk on occasion and heasked me to come down and record. Dylan had contacted him to see ifhe'd like to finish some of these tunes."
White, along withSuchyta and a few other musicians, then recorded an unfinished Williamssong called "You Know That I Know" at Nashville's Blackbird studios –the same locale Icky Thumpwas recorded — "live in a circle with some mics around — much likeHank would have." "Jack was sent most of or all of the unfinished tunesand picked this one to finish," said Suchyta, "it was a Hank Williamslyric sheet that Jack put to music and edited a bit." Though the lowender claims the project, currently under wraps, may also includeWillie Nelson and Norah Jones, he confirms Dylan and White have yet tocollaborate on a Williams track, but "wouldn't put it past either ofthem." "They seem to be cut from the same cloth, sort of misplacedMidwestern brothers," said Suchyta.
Spoon Plot More Gigs
Solidly logging their candidacy as the last band on earth to become road-worn, Spoon, which spent the spring, summer, and fall touring in support of Ga Ga Ga Ga Ga,have slated a few more dates to close out 2007. Set to unroll Dec. 3 inColumbus, OH upon their return from Europe, the nine-date jaunt willthen hit cities like Boston, Seattle, and Los Angeles. And fortunatelyfor fans, many of the gigs will poise Britt Daniel and Co. alongsideother indie rock heavyweights, such as Modest Mouse, the Shins, andFeist, at local radio stations' Christmas events. Spoon will ring in2008 with a New Year Eve performance at Chicago's Metro venue.
Spoon tour dates: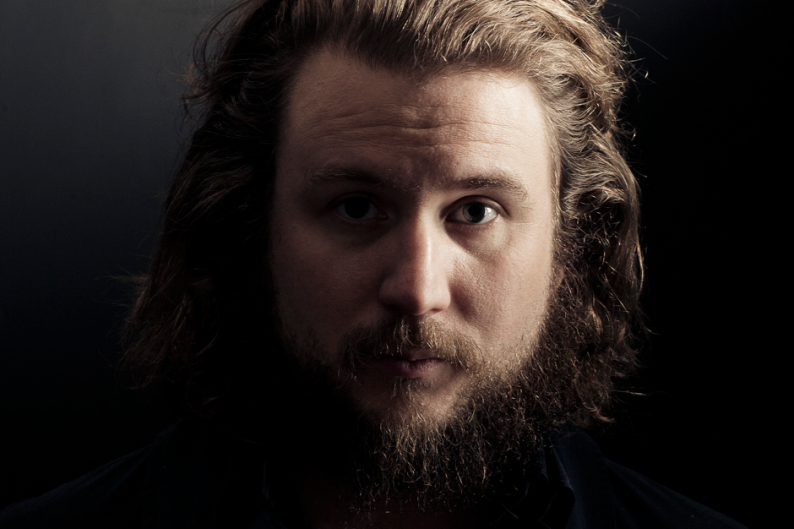 12/3, Columbus, OH (Lifestyle Communities Pavilion)
12/4, Boston, MA (Orpheum Theater)
12/5, Los Angeles, CA (Avalon) *
12/6, Seattle, WA (Comcast Arena) #!
12/7, San Francisco, CA (Bill Graham Civic Auditorium) #!
12/9, Los Angeles, CA (Gibson Amphitheatre) #$
12/13, Austin, TX (Emo's/Britt Daniel solo)
12/15, Portland, OR (Crystal Ballroom) &
12/31, Chicago, IL (Metro)
(* w/ Pinback, Datarock, Sea Wolf) (# w/ Modest Mouse) (! w/ Jimmy Eat World) ($ w/ the Shins, Feist) (& w/ the Shaky Hands)
White Williams Plots Headlining Tour
White Williams,a.k.a Joe Williams, Cleveland's purveyor of dance floor callin'synth-pop, will hit the road this winter for his first ever headliningtour behind debut LP Smoke, out now on Tigerbeat6. Appearing alongside a spate of artists, including longtime tour buddy and collaborator Girl Talk,plus the Dirty Projectors and Ecstatic Sunshine, White Williams' tourwill unfold Nov. 30 in Atlantic City and hit cities nationwide, such asDetroit, Seattle, and Houston before coming to an end in PhiladelphiaFeb. 9.
White Williams tour dates:
11/30, Atlantic City, NJ (Club Harlem at House of Blues) *
12/4, New York, NY (Bowery Ballroom) &
1/12, Cambridge, MA (Middle East Upstairs) #
1/13, New Haven, CT (BAR Nightclub) #
1/14, Providence, RI (The Living Room) #
1/15, Montreal, QC (La Sala Rossa) #
1/16, Toronto, ON (Horseshoe Tavern)
1/17, Detroit, MI (Magic Stick) #
1/18, Cleveland Heights, OH (Grog Shop) #
1/19, Chicago, IL (Schubas Tavern/Tomorrow Never Knows Fest) #
1/20, Minneapolis, MN (Triple Rock Club) #
1/23, Vancouver, BC (Media Club) $
1/24, Seattle, WA (Chop Suey) $
1/25, Portland, OR (Holocene) $
1/26, San Francisco, CA (Cafe du Nord) !
1/27, Los Angeles, CA (Echo)
1/29, San Diego, CA (Casbah) $
1/31, Austin, TX (Emo's)
2/1, Denton, TX (Hailey's)
2/2, Houston, TX (Walter's on Washington)
2/4, Tallahassee, FL (Club Downunder/FSU)
2/5, Atlanta, GA (Drunken Unicorn)
2/7, Chapel Hill, NC (Local 506) #
2/8, Baltimore, MD (Ottobar) #
2/9, Philadelphia, PA (Johnny Brenda's) #
(* w/ Girl Talk)
(& w/ Dirty Projectors)
(# w/ Ecstatic Sunshine)
($ w/ HEALTH) (! w/ Eats Tapes)
Rumble Strips Postpone U.S. Tour
Sadly, Brit rockers the Rumble Strips have been forced to postpone their previously detailed U.S. tour– and surprisingly, it's not due to visa issues! The outing, originallyslated to kick off Nov. 27 in Washington, DC and hit major markets likeNew York, Philadelphia, San Francisco, and Chicago, has been postponed"'til the new year because the band are going straight back into thestudio" to begin working on "new material for the second album," reports NME.com.