It appears Kurt Cobain may return to Forbes' Top-Earning Dead Celebrities list next year after all; Universal Pictures has acquired the rights to Nirvana'scatalogue, marking the first time any Cobain-focused film will featurethe band's tunes. The forthcoming biopic, based on the much-readbiography by Charles R. Cross, Heavier than Heaven, will be executive produced by Cobain's widow and owner of Nirvana's musical rights, Courtney Love. "Courtney Love has packaged my book rights with Nirvana's music," Cross told NME.com, "It's important, as for it to be a definitive Kurt biopic, you need the music."
White Stripes Record Video, Tunes
Though Meg White, drummer of Detroit-bred rock duo the White Stripes, may have "acute anxiety" resulting in the band's defunct U.S. tour,it appears at least the stickswoman isn't camera shy, for the WhiteStripes have filmed a new video, plus tracked a few tunes. According toa band website post,the Stripes have filmed "an exciting new video" for a yet-to-berevealed song, and have "recorded three never-before-heard originalsongs (with a special collaboration) and one unique new version of asong" from this year's LP Icky Thump. No further details have been announced regarding a release date for the songs or video.
Mars Volta Channel Ouija Board On 'Bedlam'
Taking a page out of Pete Wentz's otherworldly book, spazz rockers the Mars Volta have employed a Ouija board to conjure lyrics for the band's forthcoming set, Bedlam in Goliath, due Jan. 28. Frontman Cedric Bixler-Zavala, speaking to MTV.com, reveals much of the new album's lyrical content stems from a trip guitarist Omar Rodriguez-Lopeztook to Jerusalem. "He brought me back… what you'd call an Ouijaboard in the States and we started playing with it," saidBixler-Zavala. "We used to get the band to play it a lot after we'dplay shows in the middle of nowhere, with nothing to do."
Namingthe board "The Soothsayer," Bixler-Zavala claims the game, "serves thesame function as a Ouija board but it's just a little more archaic…This version of it had a sort of love triangle that was attached to it- the poems we found with it sort of described amother-daughter-and-other-man love triangle, and what I came up withfrom it was we were being contacted by at least three people on theboard that would come up as one person." Continuing he adds: "We wrotedown a lot of messages they gave us, and we used it in the lyrics andwe also tried to fasten the lyrics into sort of like a good luck charm,by putting positive elements into it."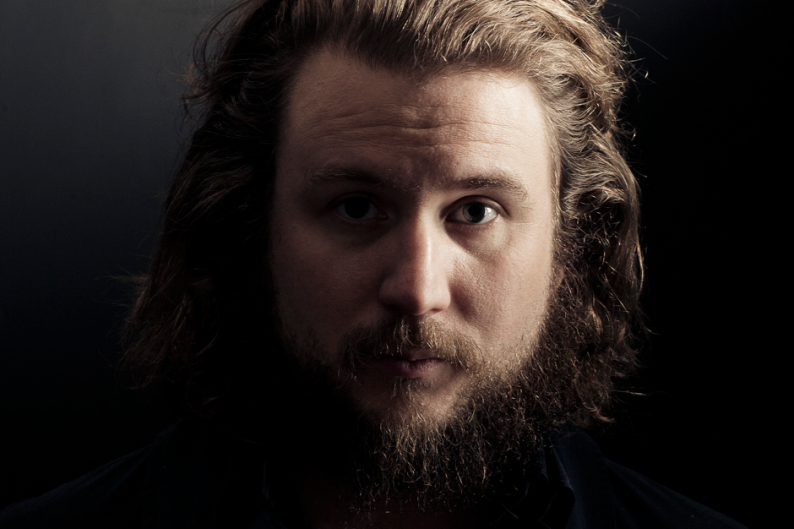 But just as Wentz said,the good is balanced by the bad, and soon the Mars Volta had to rid ofthe board after a streak of "bad luck," burying it in an undisclosedlocation while on the road. "Because such a strange impact was left byusing the board, we decided to make a record based on… the stories wewere getting from the things or spirits we were contacting," saidBixler Zavala. "The album is basically… like the Ghostbusters when they want to catch a ghost, they throw out this little trap on the floor, and they open it."
Did you expect something less from the Mars Volta?
Kristeen Young Plots Tour with Ted Leo
Though Morrissey surely can't, maybe Ted Leo can hack rocker Kristeen Young's sensuous, onstage jokes? Apparently, for Mr. Leo and his crew of instrument-wielding Pharmacistshave tapped frontwoman Young and her drummer Jeff White for afall/winter tour. The outing, set to kick off Nov. 30 in Providence,RI, will hit cities like Boston, Philadelphia, and New York, beforecapping with a pair of shows in Leo's hometown, Washington, DC.
Kristeen Young/Ted Leo and Pharmacists tour dates:
11/30, Providence, RI (Lupo's at the Strand)
12/1, Boston, MA (Roxy)
12/2, Portland, ME (SPACE)
12/4, Brooklyn, NY (Music Hall of Williamsburg)
12/5, New York, NY (Webster Hall)
12/6, Philadelphia, PA (Starlight Ballroom)
12/7, Washington DC (9:30 Club)
12/8, Washington DC (9:30 Club)