After a period of little or no activity, during which many bandmembers branched off into other projects, and even a rampant break uprumor, it seemed imminent: Seattle based post-hardcore rockers the Blood Brothers have officially split ways.
"After10 years of making music as the Blood Brothers, we have made thecollective decision that our time together has come to an end," read aband statement. "We feel extremely fortunate to have spent such adeeply memorable and amazing part of our lives with each other. At thispoint, however, we feel it's best that our futures move forward onseparate paths. We'd like to express our sincerest thanks and gratitudeto all the bands we've played with, individuals who have helped us makeour records, and fans who have come to our shows and picked up ourmusic throughout the years. Your friendship, support and love hold sucha profoundly special place in each of our hearts. We hope that thememories you attach to our music are as fond as those you have givenus. Thank you and take care, we'll miss all of you."
The band, which released fifth LP Young Machetes last year, fell victim to the collapse of their label, V2, which also left outfits like the Raconteurs and the Mooney Suzuki homeless. Side projects like Jaguar Love,which features Johnny Whitney and Cody Votolato, and Neon Blonde, aproject helmed by ex-Brothers Johnny Whitney and Mark Gajadhar, willcarry the torch.
Vampire Weekend Detail Debut LP
Buzzing indie rockers Vampire Weekend — featured in the November issue of Spin— have announced the release date and tracklisting for theirself-titled debut. The album, an 11-track affair, will hit the U.S.Jan. 29 via XL Recordings, and land overseas Feb. 25. The Ivy Leagueprepsters, who met at Columbia University, are currently unveiling newtunes to the U.K. populace while on tour with the Shins. But don't fretU.S. citizens, Vampire Weekend will sink their fangs into fans with astring of dates set to kick off in Haverford, PA Nov. 16, hittingcities nationwide before capping Dec. 15 with "Friends of John," a benefit gig honoring late Ra Ra Riot drummer John Pike.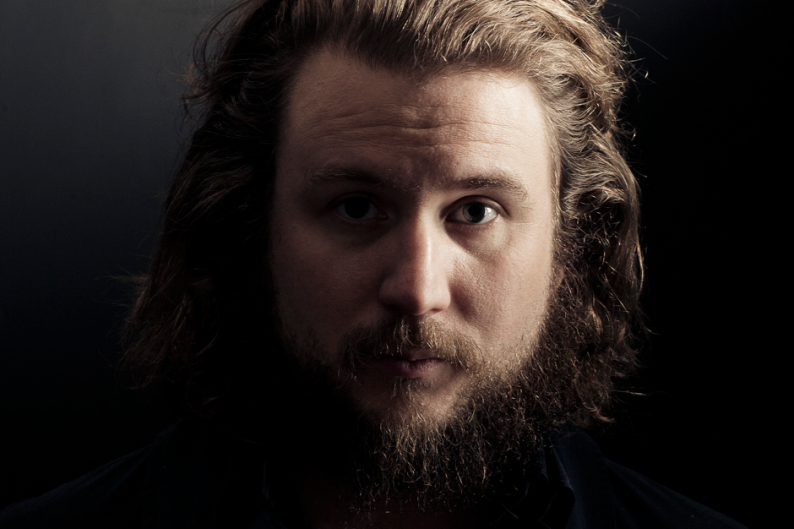 Vampire Weekend tracklisting:
1. "Mansard Roof"
2. "Oxford Comma"
3. "A-Punk"
4. "Cape Cod Kwassa Kwassa"
5. "M79"
6. "Campus"
7. "Bryn"
8. "One (Blake's Got a New Face)"
9. "I Stand Corrected"
10. "Walcott"
11. "The Kids Don't Stand a Chance"
Vampire Weekend tour dates:
11/16, Haverford, PA (Lunt Basement at Haverford College)
11/23, Cleveland, OH (Beachland Tavern)
11/24, Bloomington, IN (Waldron Arts Center)
11/25, Lexington, KY (Old Tarr Distillery Warehouse)
11/27, Norman, OK (The Opolis)
11/28, Denton, TX (Rubber Gloves)
11/29, Austin, TX (The Mohawk)
12/1, Phoenix, AZ (Casa Blanca Lounge)
12/2, San Diego, CA (Casbah)
12/3, Los Angeles, CA (The Echo)
12/5, San Francisco, CA (The Independent)
12/7, Salt Lake City, UT (Kilby Court)
12/8, Denver, CO (Bluebird Theater)
12/9, Omaha, NE (Slowdown Jr.)
12/11, Chicago, IL (Schubas)
12/12, Pontiac, MI (The Pike Room at the Crofoot)
12/13, Toronto, Ontario (El Mocambo)
12/14, Montreal, Quebec (Club Lambi)
12/15, Cambridge, MA (Middle East Underground/Friends of John benefit) #
(# w/ Tokyo Police Club and Ra Ra Riot)
Sub Pop Launches Online Music Store
Seattle'sseminal label Sub Pop has announced their entry into the digital musicbusiness by offering nearly 200 albums from label artists for downloadat a very competitive price — $9.99 per album. Explaining his highlyadvanced pricing formula to CMJ.com,Dean Hudson, Sub Pop's director of technology and development, said:"Ninety-nine cents times ten songs is $9.90. Nothing deeper than that."Someone's been practicing their times tables!
The albums, which a web site postsays are "all available as downloadable zip files containing 192k MP3s"and feature "high quality cover art," will continue to grow in numberas the venture develops. So far, the site sells only complete LPs, andsets from heavy hitters like the Shins, the Postal Service, Band of Horses, Iron and Wine, and many more, are available now.