Atlanta's purveyors of lo-fi psych-rock the Black Lipswill, much like fellow southerners Outkast and Ludacris before them,make the transition to the silver screen next year as the stars of Let It Be.The film, which will tell the story of fictional band the Renegades,played by the Black Lips, "during the late eighties in the post-punkAmerican underground rock scene," is helmed by Springboard Films andVice, and will be produced by Andrew Meyer (Fried Green Tomatoes, The Breakfast Club) and Winn Coslick (The Bottom), and directed by Roger Rawlings (Neurotica).The Black Lips will pen new music for the film, slated to be shotthroughout the southeast U.S., and scheduled hit theatres in May of2008.
Timbaland Preps 'Shock Value II'
Utilizing time not spent with Brit-Brit in the studio, emcee and production mastermind Timbaland has begun work on the follow up to 2007's Shock Value, the, um, creatively titled forthcoming opus, Shock Value II. So far, according to rap-up.com, Timbaland has recorded tracks with fan-appreciating mouthpiece Akon, don't-call-'em-nu-metal rockers Linkin Park, and idea-harboring songstress Gwen Stefani. In addition, Keri Hilson, who's debut LP In A Perfect World is currently being producer by Timbaland, appears on the tune "The Way I Am."
Judd Apatow Taps Pro Songwriters for 'Walk Hard' Soundtrack
With the soundtrack to Columbia Pictures' forthcoming comedy, the musical biopic spoof Walk Hard: The Dewey Cox Story, writer/director/producer Judd Apatow (Talladega Nights, Anchorman, Superbad)swaps mediums, co-penning a handful of the collection's 15 tunes.Arriving to store shelves Dec. 4, the soundtrack also featuressongwriting from seasoned tunesmith's like luminary Van Dyke Parks(Beach Boys, U2, Joanna Newsom), folkie Dan Bern, and pop-rocker MikeViola, as well as Charlie Wadhams, Antonio Ortiz, and MarshallCrenshaw. Aside from one cover, a "lounge disco interpretation" ofDavid Bowie's "Starman," the collection will deliver all original songsspanning the sounds of five decades, all sung by actor John C. Reilly,who stars in film as legendary songwriter Dewey Cox.
Walk Hard: The Dewey Cox Story tracklisting: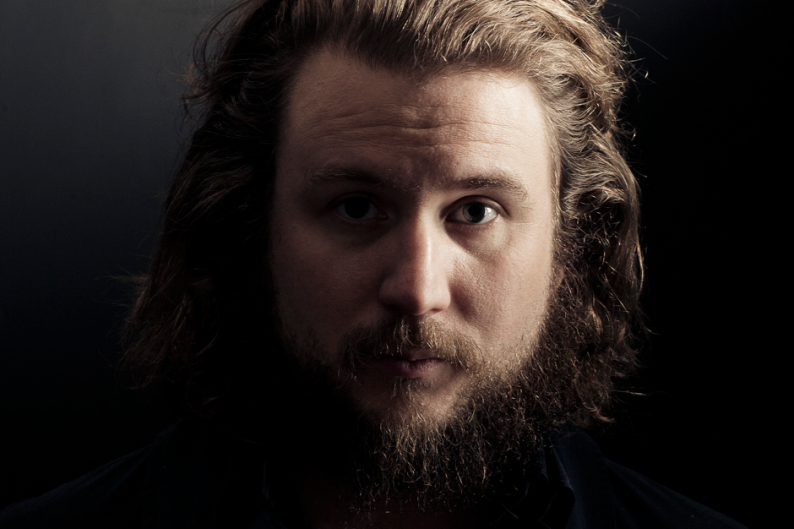 1. "Walk Hard" (Marshall Crenshaw, John C. Reilly, Judd Apatow, and Jake Kasdan)
2. "Take My Hand" (Antonio Ortiz, Judd Apatow, and Jake Kasdan)
3. "(Mama) You Got to Love Your Negro Man" (Michael Andrews, John C. Reilly, Robert Walter, Judd Apatow, and Jake Kasdan)
4. "A Life Without You (Is No Life At All)" (Mike Viola)
5. "Let's Duet" (Charlie Wadhams and Benji Hughes)
6. "Darling" (Mike Viola and John C. Reilly)
7. "(I Hate You) Big Daddy" (Mike Viola)
8. "Guilty As Charged" (Charlie Wadhams and Gus Seyffert)
9. "Dear Mr. President" (Dan Bern and Mike Viola)
10. "Let Me Hold You (Little Man)" (Dan Bern, Mike Viola, and Manish Raval)
11. "Royal Jelly" (Dan Bern)
12. "Black Sheep" (Michael Andrews and Van Dyke Parks)
13. "Starman" (David Bowie)
14. "Beautiful Ride" (Dan Bern and Mike Viola)
15. "(Have You Heard The News) Dewey Cox Died" (Dan Bern)
Ex-Ramones manager Linda Stein Murdered
Linda Stein, former co-manager of the Ramones and ex-wife of ex- Sire Records president Seymour Stein, was beaten to death inside her Manhattan apartment Tuesday night (Oct. 30), The New York Timesreports. She was 62 years old. A medical examiner confirmed Stein diedfrom blows to the head and neck, and police reports state there were nosigns of a break-in or robbery. No motives or suspects have beenrevealed by the NYPD.
A decisive punk rock proponent duringthe late '70s, and accredited for the Ramones' breakthrough performancein the U.K. in 1976, Stein had since remade herself as a real estate"broker to the stars," negotiating apartment deals with the likes ofElton John, Sting, and Billy Joel. She is survived by daughtersSamantha and Mandy.