SoCal-based art rock wunderkind and Xiu Xiu principal Jamie Stewart has, in cooperation with the band's label Kill Rock Stars, announced the release of Women As Lovers, the follow up to 2006's The Air Force,due Jan. 29. The 14-song set features contributions from usual suspectssuch as longtime collaborator Caralee McElroy, as well as drummer ChesSmith and bassist Devin Hoff. Deerhoof's John Dieterich, Swans/Angelsof Light's Michael Gira, and saxophonist Howard Wiley also join for therecord, mixed by Deerhoof's Greg Saunier.
Women As Lovers tracklisting:
1. "I Do What I Want When I Want"
2. "In Lust You Can Hear the Axe Fall"
3. "F.T.W."
4. "No Friend Oh!"
5. "Guantanamo Canto"
6. "Under Pressure" [ft. Michael Gira]
7. "Black Keyboard"
8. "Master of the Bump" (Kurt Stumbaugh, I Can Feel the Soil Falling Over My Head)
9. "You Are Pregnant, You Are Dead"
10. "The Leash"
11. "Child at Arms"
12. "Puff and Bunny"
13. "White Nerd"
14. "Gayle Lynn"
Whigs Launch 'Mission Control'
Having recorded their first record, Give 'Em All a Fat Lip, in a dilapidated frat house in Athens, GA, alt-rock trio the Whigs are now enjoying a change of pace with Mission Control, the band's latest LP freshly tagged with a Jan. 22 release date courtesy of their newfound and enterprising label, ATO. Recorded alongside producer Rob Schnapf(Beck, Elliott Smith) in the legendary Sunset Sound Studios in LosAngeles, CA, the new record marks a drastic departure from the beerswilling, humid environs of their last studio session. The album, alsothe band's debut for ATO, will deliver tunes such as "Production City,""Sleep Sunshine," and "Like a Vibration."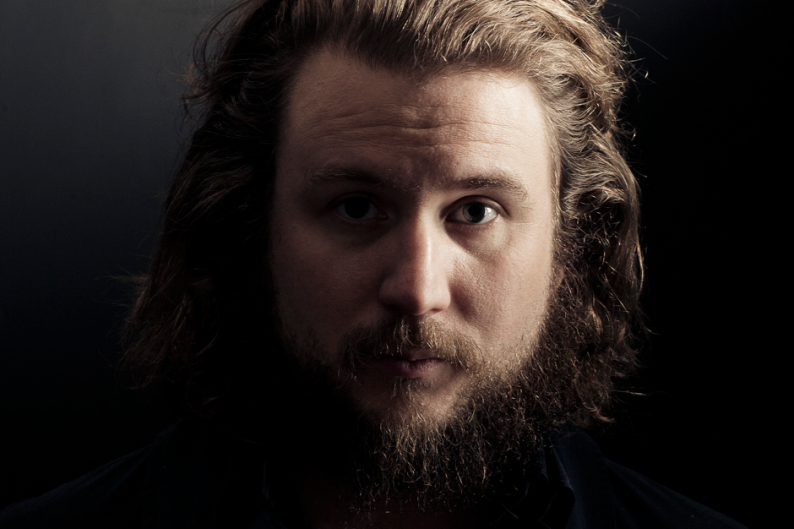 Forms Map Fall Outing
In support of their latest LP, a self-titled affair produced by seminal knob twister Steve Albini, New York-based rockers the Formshave unveiled a fall tour, set to kick off Halloween eve in the band'shometown haunt, the Cake Shop, with a record release party. But fromthen on it's strictly business as the Forms hit Pittsburgh, Chicago,Kansas City, and Tulsa in a bid for California. Upon arrival to theGolden State, the Forms will hit Los Angeles, Hollywood, Santa Cruz,and Sacramento, among others, before turning north for Portland andSeattle.
The Forms tour dates:
10/30, New York, NY (Cake Shop/Record release party)
11/1, Pittsburgh, PA (Lava Lounge)
11/2, Dayton, OH (Pearl Nightclub)
11/3, Chicago, IL (Permanent Records/2 P.M. in-store performance)
11/3, Chicago, IL (Beat Kitchen)
11/4, Ypsilanti, MI (Elbow Room)
11/5, Grand Haven, MI (The Rosebud)
11/6, Omaha or Lawrence, NE (TBA)
11/7, Kansas City, MI (Record Bar)
11/8, St. Louis, MI (Bluebird Café)
11/9, Champaign, IL (Cowboy Monkey)
11/10, Tulsa, OK (Lola's)
11/13, San Diego or Long Beach, CA (TBA)
11/14, Los Angeles, CA (The Scene)
11/15, Hollywood, CA (3 of Clubs)
11/16, Santa Cruz, CA (Rounders)
11/17, Sacramento, CA (The Speakeasy Lounge)
11/19, Seattle, WA (The Funhouse)
11/20, Portland, OR (Tonic Lounge)
Travis Unveil West Coast Dates
Anthemic Scot alt-rockers Travis will hit the highways and byways of America's West Coast this fall on a eight-date outing behind the release of The Boy With No Name,which dropped stateside last May. Beginning with a performance Nov. 17at Seattle's Moore Theatre, the mini-tour will then head south, andstop through Portland, San Francisco, and finally Los Angeles. Next,Travis will turn inland, log a gig in Las Vegas, and wrap with shows inAnaheim, Phoenix, and San Diego.
Travis tour dates:
11/17, Seattle, WA (The Moore Theatre)
11/18, Portland, OR (Crystal Ballroom)
11/20, San Francisco, CA (The Warfield)
11/21, Los Angeles, CA (The Wiltern)
11/23, Las Vegas, NV (The Joint @ the Hard Rock)
11/24, Anaheim, CA (House of Blues)
11/25, Phoenix, AZ (Celebrity Theatre)
11/26, San Diego, CA (House of Blues)