Taking a cue from all the "unity, strategy, and nonviolence" the rapper promoted during his victory at a recent Hip-Hop Chess Federation tournament, Wu-Tang Clan principal RZA, in cooperation with the group's other members, has squashed the release date beef with fellow Clan member Ghostface Killah by pushing the release of Wu-Tang's groundbreaking LP 8 Diagrams back to Dec. 11. As you may remember,Ghostface was bit upset when Wu-Tang's forthcoming record — theirfirst in six years — was scheduled to hit store shelves Dec. 4, thesame day his latest LP Big Dough Rehab is slated to drop. But RZA has offered an olive branch via an MTV interview,confirming the new release and offering his praise. "Ghost is mybrother, you know what I mean? I love him to death…" RZA then simplyreveals a little financial spoil for "the family" — "We're going tomake mad cream this year…" So that's that.
Gorillaz Prep 'D-sides'
Though creators musical mastermind Damon Albarn and animator Jamie Hewlett have laid the fictional band to rest — possibly so Albarn can dedicate efforts towards a Blur reunion — Virgin Records will release one last album from cartoon rockers 2D, Noodles, Russel Hobbs, and Murdoc Niccals: D-sides.The collection of B-sides, rarities, demos, and previously unreleasedtracks will arrive stateside Nov. 20. In addition to the 13-track setof odds and ends, D-sides will also dispatch a second disc, a collection of the project's standards remixed by the likes of DFA, Junior Sanchez, and Hot Chip, among others, set to arrive with two prints courtesy of Hewlett plus memorabilia like badges, stickers, and a patch.
CD1 tracklisting:
1. "68 State"
2. "People"
3. "Hongkongaton"
4. "We Are Happy Landfill"
5. "Hong Kong"
6. "Highway"
7. "Rockit"
8. "Bill Murray"
9. "The Swagga"
10. "Murdoc is God"
11. "Spitting Out the Demons"
12. "Don't Get Lost in Heaven"
13. "Stop the Dams"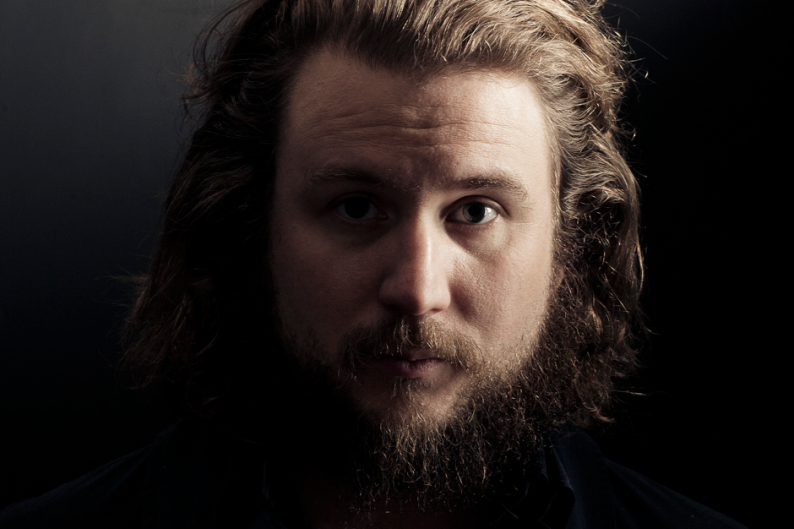 Bonus disc tracklisting:
1. "DARE" (DFA Remix)
2. "Feel Good Inc" (Stanton Warriors Remix)
3. "Kids With Guns" (Jamie T's Turns to Monsters Mix)
4. "DARE" (Soulwax Remix)
5. "Kids With Guns" (Hot Chip Remix)
6. "El Manana" (Metronomy Remix)
7. "DARE" (Junior Sanchez Remix)
8. "Dirty Harry" (Schtung Chinese New Years Remix)
9. "Kids With Guns" (Quiet Village Remix)
Jay-Z to Unveil 'Gangster' On Tour
Industry mogul, enterprising business man, and rapper extraordinaire Jay-Z will hit the road this November for a handful of shows set to unveil his forthcoming record American Gangster, a collection of tunes influenced from the forthcoming film of the same name, to audiences in select cities nationwide, Billboard.com reports.The tour, set to roll out in Los Angeles on the day of the album'srelease, Nov. 6, will then hit large cities like Chicago, Baltimore,New York, and Philadelphia. Jay-Z tour dates:
11/6, Los Angeles, CA (House of Blues)
11/7, Chicago, IL (House of Blues)
11/9, Baltimore, MD (Ram's Head)
11/11, New York, NY (Hammerstein Ballroom)
11/12, Philadelphia, PA (Fillmore)
Hot Water Music to Reunite?
Gainesville, FL-bred post-hardcore act Hot Water Music,which announced its formal split just last year after a nearly tenyears together, apparently can't stand the time apart, for the quartetreportedly plan to reunite. According to Punknews.org,"sources close to the band" have confirmed the reunion, which aspokesperson for Hot Water Music will soon announce. Since their hiatusbegan in 2006, incited by frontman Chuck Ragan's desire to carefor his family, the quartet's members have gone different routes,including the Draft, featuring three of the band's former members,while co-frontman Ragan has performed and recorded solo material,released via No Idea and now Side One Dummy Records.