The fallout from last week's announcement regarding Radiohead's music industry-tainting "chemical weapon"has already begun wreaking its havoc as other artists have now comeforward in similar fashion, shunning the current format of the industryand entertaining prospects of forthcoming digital only releases. Thefirst: Trent Reznor's NIN.
"Hello everyone.I've waited a LONG time to be able to make the following announcement:as of right now Nine Inch Nails is a totally free agent, free of anyrecording contract with any label," read a band website post."I have been under recording contracts for 18 years and have watchedthe business radically mutate from one thing to something inherentlyvery different and it gives me great pleasure to be able to finallyhave a direct relationship with the audience as I see fit andappropriate. Look for some announcements in the near future regarding2008. Exciting times, indeed."
Indeed Trent, indeed. And whatever "direct relationship" Mr. Reznor now has in mind, it arrives after much controversywith his past label, Universal Music Group. And while fans speculate anoffering as undeviating as humanly possible, say a downloadable album,no further details have been announced. But at least the middleman hasnow been cut out.
And according to the U.K.'s Daily Telegraph others may be following in suit; Oasis,currently not under a contract to a major label, is reportedlyconsidering releasing albums as downloads only. In fact, the brotherGallagher's forthcoming single Lord Don't Slow Me Down may simply be testing the waters; the tune will be available only as a download. In addition, the Charlatans have announced their forthcoming record will be available online completely free, and Jamiroquai — possibly reemergingin light of the fresh "format" — also plans to release tunes via theweb. "I think a lot could follow," David Enthoven, founder ofmanagement company ie:music, told the Daily Telegraph. "You'vegot to be sure about your fan base but why would you sign your careeraway to a record label when CD sales are falling so rapidly?"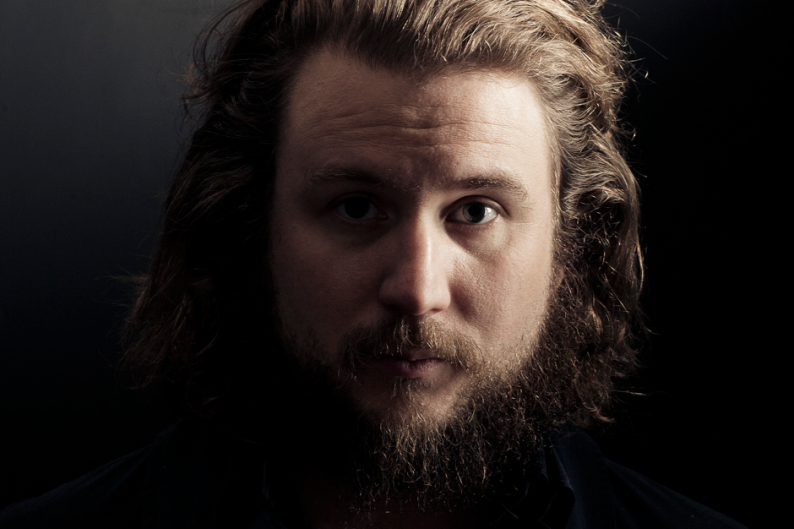 Lil Wayne Arrested in Idaho
It's a hard knock life for rapper Lil Wayne: Just months after he was arrested in New York Cityfor weapons possession, the MC, a.k.a. Dwayne Michael Carter Jr., hasbeen arrested yet again, this time following a performance in Boise, IDFriday night (Oct. 5) on a warrant issued by Fulton County, GAofficials for his failure to appear in court on previous charges ofdrug possession, AllHipHop.com reports.Freed on $20,000 bail Saturday (Oct. 6), Lil Wayne, and his attorneyWilliam Head, claim the arrest was the result of a "misunderstanding.""When someone's this successful, there are chances things will fallthrough the cracks," Lil Wayne's attorney William Head told Atlanta'sFox Channel 5. "They were under the impression that those charges hadeither been resolved or dismissed."
The charges mentioned stemfrom an arrest in August 2006 when marijuana and the prescription drugsAlprazolam and hydrocodone were discovered in his Atlanta hotel room.Lil Wayne is scheduled to appear in Fulton County court today (Oct. 9)."We want to make sure the court knows he's not trying to stay away fromGeorgia," Head said.
Elvis Costello to Play Hillary Rodham Clinton's Birthday Party, Presidency Fundraiser
Though not American-born, rocker Elvis Costello will show his stateside political leanings Oct. 25 as he takes the stage to celebrate presidential candidate Hillary Clinton's 60th birthday with a party and candidacy fundraiser at New York City's Beacon Theatre. As we all know, the Sopranos-spoofin' Mrs. Clinton loves music,as does her saxophone-toting hubby Bill, who in conjunction with NewYork Senator Chuck Schumer, New York Governor Eliot Spitzer, New JerseyGovernor Jon Corzine, and New York Congressman Charles Rangel, willhost the party. And considering the circumstances – the whole firstwoman president bid, and the 60th birthday tidbit — the "other specialguests" tag could pack a punch.
The party is open to the public, just be prepared to shell out generous donations for a seat; tickets range from $250 to $2300. A Costello spokesperson was unavailable for comment at press time.
Soulsavers Plot Short Fall Outing
Rock statesman and Gutter Twin Mark Lanegan, who appears on the bulk of the duo's forthcoming LP, It's Not How Far You Fall, It's the Way You Land, due Oct. 16 via Columbia, will join with Soulsavers co-principal Rich Machin to tour the U.S. this fall. The band's other founding member, Ian Glover,whom a band publicist cites as "more of an in-studio guy," will notjoin for the outing. Kicking off in New York City Nov. 27, thefive-date jaunt, set to feature Spiritualized's Rich Warren and KevinBales, gospel singers Carmen Smart and Wendi Rose, bassist MattStravick, and guitarist Steve Gullick, will hit cities like Washington,DC, San Francisco, and Los Angeles.
Soulsavers tour dates:
11/27, New York, NY (Gramercy Theater)
11/28, Philadelphia, PA (North Star Bar)
11/29, Washington, DC (Black Cat)
12/1, San Francisco, CA (The Independent)
12/2, Los Angeles, CA (Troubadour)