Fans unable to catch Interpol's live set at numerous summer festivals, or on tour this fall, don't fret; the band will reissue their latest LP Our Love to Admire with additional live footage, NME.com reports.The album, due Nov. 19, will arrive packaged with a DVD featuring liveperformances of tunes like "Pioneer," "Narc," "The Heinrich Maneuver,""Mammoth," "Slow Hands" and "Evil," as well as music videos for trackslike "The Heinrich Maneuver" and "No. I In Threesome," the latter whichwill be released as the album's latest single Dec. 3. A bandspokesperson was unavailable for comment at press time.
Liars to Drop Demos for Free
Though there's no donation box on hand, and a major label is in the mix, it appears Radiohead's landmark digital release of In Rainbows has started a trend. And in addition to these guys, New York-based trio Liars have caught on, opting to release a collection of tunes for free via their label's website, mute.biz/liars. The free release, entitled Liars Sessions,an EP compiling outtakes and demo versions of tunes featured on theband's self-titled sophomore LP out now, is available now for the smallprice of a few personal details.
Liars Sessions tracklisting:
1. "Cycle Time" (Demo)
2. "House Clouds" (Demo)
3. "Pure Unevil" (Demo)
4. "Plaster Casts of Everything" (Demo)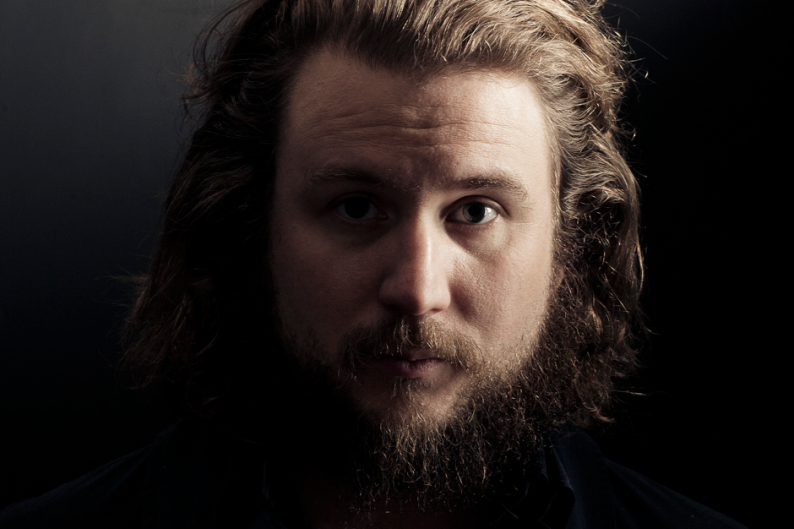 Radiohead Artist Donwood Discusses Ditched 'In Rainbows' Cover Art
While hordes of creative Radiohead fans across the web render their own In Rainbows cover art, Stanley Donwood, Radiohead's steadfast artistic collaborator behind most of the band's album covers, discussed scrapping his work for In Rainbows in a BBC Radio 4 interview yesterday, Gigwise.comreports. "It was a last minute decision, it was all ready to go butended up being left on the laptop," Donwood said. "What did you missout on? Well, it's very colorful – I've finally embraced color! It's arainbow but it is very toxic, it's more like the sort of one you'd seein a puddle."
While you mentally conjure hue-drenched imagesof transcending beauty, Donwood, despite being a close pal and formerschoolmate of frontman Thom Yorke, didn't pay a dime for the new album,which was released digitally in an experimental donation system. "…Iwas just checking the website was working," said Donwood. "If you paidnothing the screen flashed up 'we value your custom, you're in aqueue', whereas if you paid for it you went straight to the downloadcode, just a bit of irony that no one got as normal."
Danzig Appends Dates to Fall Outing
Glenn Danzig, featured in the August issue of Spin, has added a handful of dates to his previously announced nationwide outing alongside opener Gorgeous Frankenstein.Now, following gigs throughout the Eastern Seaboard, and a few outwest, Danzig and his backing band, including bassist Steve Zing(Samhain) and guitarist Todd Youth (Danzig, Murphy's Law), will hitcities like Portland, Salt Lake City, Denver, and San Diego.
Danzig tour dates:
11/4, Portland, OR (Roseland Theater)
11/6, Salt Lake City, UT (Great Salt Air)
11/7, Denver, CO (Ogden Theatre)
11/8, Lawrence, KS (Liberty Hall)
11/10, Albuquerque, NM (Sunshine Theatre)
11/12, San Diego, CA (Dreamcatcher at Viejas Casino)