Yesterday, when news broke regarding the White Stripes' cancellation of their slated Austin City Limits appearance due to unspecified "medical reasons," speculation began to boil as many mulled these mysterious ailments, and questioned if the duo would scrap the remainder of their lengthy U.S. tour. Well, according to a statement released by the band's publicist, the White Stripes have in fact opted to derail the entire outing due to drummer Meg White's "acute anxiety." The statement, further claiming Meg's affliction has rendered the stomping stickswoman "unable to travel," also states the White Stripes "hate to let people down and are very sorry."
Fans can obtain ticket refunds from all points of purchase. For those of you still mourning the band's ACL cancellation, I hope you enjoy Muse, for the arena rockers will take over the band's vacant slots in Austin.
Against Me! Map Another Tour
Riding the crest of their acclaimed record New Wave, Florida-bred punk outfit Against Me! have added yet another leg to the band's North American outing. Following the quartet's current tour, which is underway now, Against Me! will hit Europe, then return to stateside highways and byways to bring their raucous punk numbers to fans in cities like Atlanta, Austin, Philadelphia, New York, and Chicago. The outing, the bulk of which will also feature Sage Francis, World Inferno Friendship Society, and Cobra Skulls, will conclude Nov. 23 in Minneapolis.
Against Me! tour dates: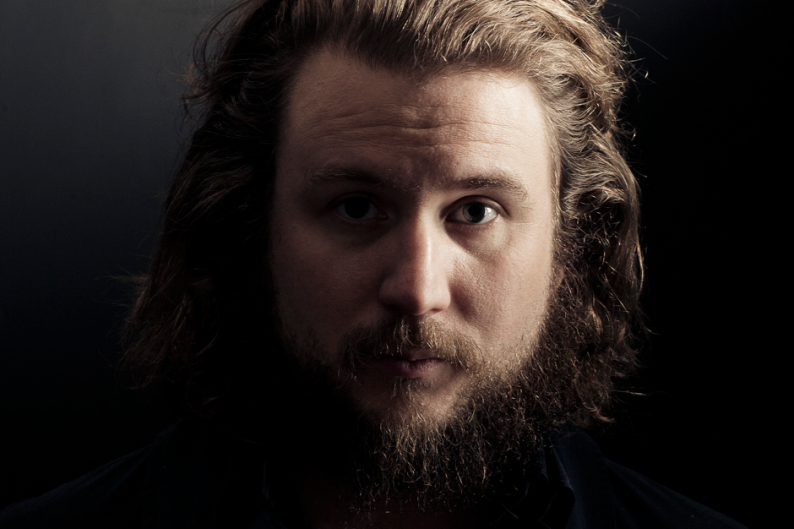 11/4, Austin, TX (Waterloo Park) %
11/5, Richmond, VA (Canal Club) *
11/6, Atlanta, GA (Center Stage) *
11/8, Ft. Lauderdale, FL (Revolution) *
11/9, Orlando, FL (House of Blues) *
11/10, Jacksonville, FL (Metropolitan Park) #
11/12, Norfolk, VA (NorVa) *
11/13, Washington, DC (9:30 Club) *
11/15, Providence, RI (Lupo's) *
11/16, Philadelphia, PA (Electric Factory) *
11/17, New York, NY (Terminal 5) *
11/19, Cleveland, OH (House of Blues) *
11/20, Pontiac, MI (Clutch Cargos) *
11/21, Chicago, IL (House of Blues) *
11/22, Chicago, IL (Metro) *
11/23, Minneapolis, MN (First Avenue) *
(* w/ Sage Francis, World Inferno Friendship Society, and Cobra Skulls) (# w/ Spoon, Arrested Development, the Bravery, the Draft, and more) (% w/ Murder City Devils, Lifetime, and more)
Paramore to Hit Road
Tennessee-based pop punk quartet Paramore have announced a nationwide headlining outing, set to kick off in Sayreville, NJ Oct. 23. The 23-date tour, toting openers the Starting Line and the Almost, as well as Set Your Goals on select dates, will unleash Paramore's Riot!, their sophomore opus out now courtesy of Fueled by Ramen, unto fans in cities like Toronto, Chicago, Denver, Dallas, and Philadelphia. Paramore's outing will come to a close Nov. 28 with a performance at New York City's Roseland Ballroom.
Paramore tour dates:
10/23, Sayreville, NJ (Starland Ballroom)
10/25, Utica, NY (Utica College)
10/26, Toronto, ON (Phoenix Concert Theatre)
10/27, Pontiac, MI (Clutch Cargo's)
10/29, Columbus, OH (Newport Music Hall)
10/30, Chicago, IL (Congress Theater)
11/1, Milwaukee, WI (The Rave)
11/2, Maplewood, MN (The Myth)
11/3, Kansas City, MO (The Beaumont Club)
11/4, Denver, CO (The Fillmore Auditorium)
11/6, Las Vegas, NV (House of Blues)
11/8, San Francisco, CA (The Warfield)
11/10, Ventura, CA (Majestic Ventura Theatre)
11/11, San Diego, CA (SOMA)
11/15, Tempe, AZ (Marquee Theatre)
11/17, Dallas, TX (The Palladium Ballroom)
11/18, Austin, TX (Stubb's)
11/19, Houston, TX (Meridian)
11/21, Nashville, TN (War Memorial Auditorium)
11/23, Baltimore, MD (Rams Head Live)
11/24, Worcester, MA (The Palladium)
11/25, Buffalo, NY (The Town Ballroom)
11/27, Philadelphia, PA (The Electric Factory)
11/28, New York, NY (Roseland Ballroom)
Noisettes Cancel North American Jaunt
Guess what? Oh, how'd you know — yep, it's another cancelled tour. Maybe it was the derailed outings from Brits like the Gossip, Amy Winehouse, Lily Allen, Kaiser Chiefs and, say, a bazillion others that clued you in. But this time around it's Noisettes who have fallen victim to the U.K.'s rampant outbreak: cancelitis — maybe you've heard of it.
"They've been on the road for two years," the band's agent Matt Hickey said in a statement. "It's frustrating and it was a tough decision for them to make, but they decided they needed to get some rest, regroup and come back and do it right." Though no dates have yet been confirmed, the Noisettes' U.S. tour stops will be rescheduled for early 2008.
Noisettes' canceled tour dates:
9/13, Philadelphia, PA (North Star)
9/14, Boston, MA (Middle East)
9/15, New York, NY (Bowery Ballroom)
9/16, Brooklyn, NY (Luna Lounge)
9/18, Montreal, ON (Main Hall)
9/19, Toronto, ON (Lee's Palace)
9/21, Detroit, MI (Magic Stick)
9/22, Chicago, IL (Metro)
9/23, Madison, WI (The Annex)
9/24, Minneapolis, MN (7th Street Eatery)
9/27, Seattle, WA (Chop Suey)
9/28, Vancouver, BC (Plaza Nightclub)
9/29, Portland, OR (Dante's)
10/2, San Francisco, CA (Bottom Hill)
10/3, San Francisco, CA (Bottom Hill)
10/5, San Diego, CA (Venue TBA)
10/6, Los Angeles, CA (Detour Festival)
Music Nation Crowns Winners of Talent Competition
Music Nation, an online advocate for independent music and artists, has announced the winners of its second online talent competition, citing Atlanta-based quartet the Modern Society and Chicago's MC Mick Luter as the victors of the rock and hip-hop categories, respectively. The competition, a 12-week endeavor in which 3,000 unsigned acts entered, awarded both winners with joint record deals from Original Signal/Epic Records, as well as a performance slot on FUEL TV's program The Daily Habit, and a $2500 cash prize courtesy of SESAC, one of the nation's leading performing rights organizations.
"We're excited to welcome the Modern Society and Mick Luter into the Original Signal/Epic family," said Music Nation co-founder and CEO Daniel Klaus. "We feel they exemplify the quality of talent that's online and in our community working to be discovered and catch their break." Winner Mick Luter added, "I'm thankful for the opportunity to even participate in a groundbreaking measure to attract artists like Music Nation… I'm very excited to be one of the first artists involved and to now have the chance to share my vision with the world."
To further aid Music Nation's search for talented musicians, and their efforts towards success, Spin has launched the Hot Pursuit, a similar endeavor seeking talented undiscovered acts. Judged by Satellite Party mouthpiece Perry Farrell, Cursive and the Good Life frontman Tim Kasher, and Spin editor Doug Brod, as well as the public, the competition will award one winner with a record deal from Original Signal Recordings, a spot on the bill at Spin's much-mooted 2008 SXSW party, and song inclusion on a forthcoming 2K Sports video game, among other prizes. To enter, head over to spin.com/thecompetition, upload songs, videos, and other multimedia, and await the drawing date. Will you be the subject of Spin's Hot Pursuit?