On the album opener from their twelfth career LP, The Else, They Might Be Giants play it straight with a crisp little power-pop ditty guided by a fuzzy guitar crunch and perky refrain. "I'm Impressed" resounds with repeatability thanks to a playful mood and endlessly catchy hook. The clip features a Ben Hur and Gladiator hybrid as performed by animated robots, complete with flaming chariots and epic, Colosseum-worthy duels. A malevolent dictator presides over the cruelty, eager to lay a beating on his servants and only delighted by excessive bloodshed, courtesy of a bone-crushing machine. Culminating in a large-scale assassination plot in the name of bloody justice, only They Might Be Giants could managed to make such wicked acts look not only innocuous, but even fun. The Else is out now on the Idlewild label.
Now Watch This
They Might Be Giants – "I'm Impressed"
On the Web:
They Might Be Giants at MySpace
They Might Be Giants Official Website
Talk: How 'impressed' are you with They Might Be Giants' new video?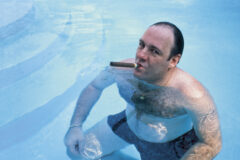 Get a Free Digital Sampler from SPIN.com and Insound!
When you spend $25 at Insound.com, you can download a free sampler featuring tracks from Bright Eyes, Dungen, Dinosaur Jr., and many more! FIND OUT HOW >>